U.S. News: RISE Sambo Championships "PHILADELPHIA OPEN"
Competitions
12 January 2015
Sergei Grishin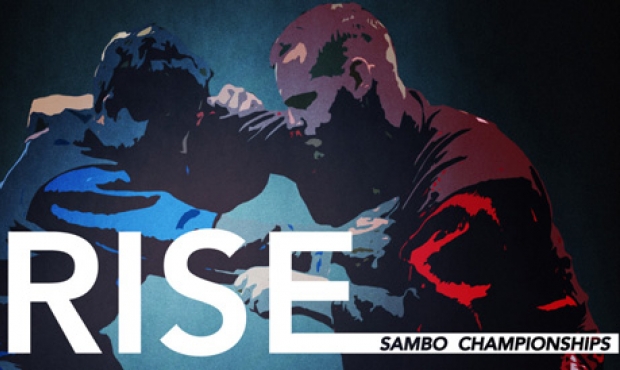 Almaty (Kazakhstan) will soon host the first tournament of this year's sports calendar of the International Federation of Sambo — the World Cup stage "For the Prizes of the President of the Republic of Kazakhstan N. Nazarbayev". In February, the baton will be picked up by Minsk (Belarus) which traditionally hosts the World Cup stage "For the Prizes of the President of the Republic of Belarus". In late March, the World Cup "Memorial of A. Kharlampiyev" will be held in Moscow (Russia). A few days earlier, on March 21, another continent — Pan-America — will host the tournament which is though not listed in the FIAS calendar but promises to be a bright event of this sambo year. We'll tell you today about this event — RISE Sambo Championships "PHILADELPHIA OPEN".
The tournament that will gather all sambo fans not only from the United States but also from Pan-America, Europe and Asia will be held in Philadelphia, one of the oldest and the fifth most populous city in the United States. The nickname of Philadelphia is "The City of Brotherly Love" which comes from the literal meaning of the city's name in Greek. One thing is sure, in late March, Philadelphia will become the "City of Love for Sambo".
The competitions to be held at Neshaminy High School, Philadelphia, will be attended by children (boys and girls) of all ages — from 11-year-old teenagers to 18-year-old youth, as well as adult athletes and sambo masters at the age of 3555 years and older.
The President of the tournament's Organizing Committee is Eric Purcell – the U.S. sambo champion, also known as MMA grappler, the holder of the brown belt in judo and jujutsu. It is interesting that Eric has started his career at the same Neshaminy High School where on March 21 the tournament will take place.
Even now, anyone can learn all the news about the upcoming event on the tournament's website: http://risesambochampionships.com/
Those who wish can register for the participation in the tournament on the same website: http://risesambochampionships.com/philly-pre-registration/