A new blog on the FIAS website: SAMBO in Croatia
Кaleidoscope
3 May 2014
Sergei Grishin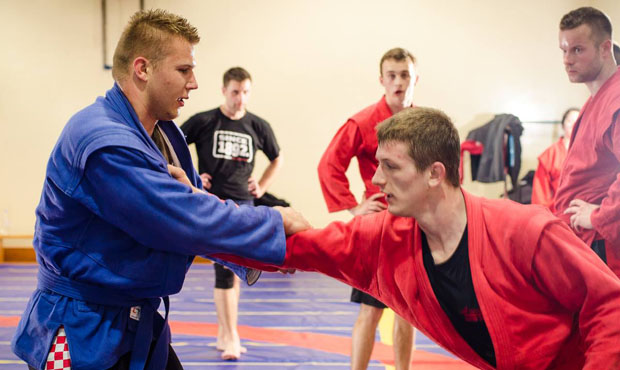 Attentive visitors of the FIAS website have long noticed, and many – even loved a new website item called "Blogs". Perhaps today the most popular are the Girl of the Day and Did you see that? Pleased to note that the number of blogs is growing and the number of their authors is also increasing. Today we present to you a new author and a new blog on the FIAS website. So, get acquainted – Jagoda Radojcic and SAMBO in Croatia blog. We asked Jagoda to introduce herself to our readers. She is taking the floor.
"My name is Jagoda Radojcic, I live in Zagreb (Croatia), where I have my own marketing and PR agency. From time to time I write for various newspapers. I also love martial arts.
I learned about SAMBO when I did a promo video for the Croatian Club UFC Crows. Having been to SAMBO athletes' training session, I decided that I should necessarily practice this sport. And although I haven't become a new sports star, SAMBO became a new dimension in my life along with work, family life and child and brought a certain balance. I consider it one more step on the path of self-realisation. The Croatian SAMBO Federation recognised my ability to promote SAMBO in Croatia and offered me a position of a member of the Administrative Committee, – said Jagoda Radojcic.
You will learn about how SAMBO originated and developed in Croatia, reading a debut Jagoda's article in the blog on the FIAS site: SAMBO in Croatia.