Lea GOBEC: "I like silver jewelry, but I prefer gold medals"
Personalities
27 April 2023
Aleksandr Solomahin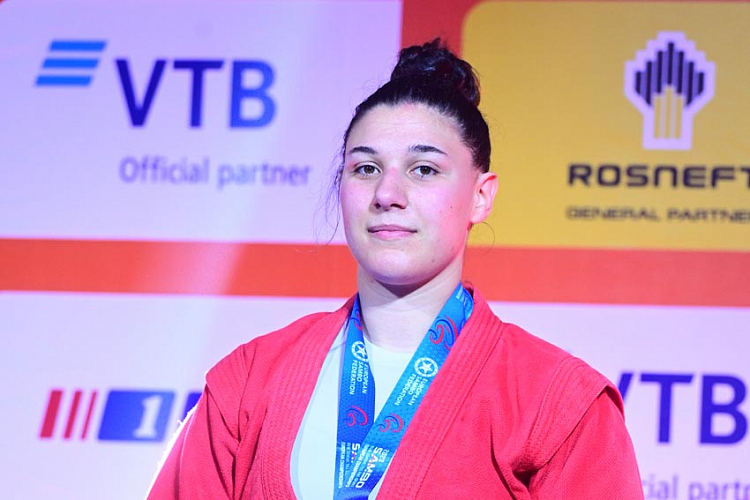 Croatian athlete Lea Gobec became the silver medalist of the European SAMBO Championships in Israel in the weight category up to 80 kg among women. In an interview for the FIAS website, the sambist told how she assessed her chances of winning, what features of SAMBO she singled out and what she regretted in Israel.
– I am glad that I now have a medal, but, of course, I am upset that it is not gold. I did well in the final, and overall I am satisfied with myself. Next time my result will be better, I'm sure.
How did you assess your chances of winning during the preparation for the decisive battle in the tournament?
– There are no weak opponents at the European Championships, at least in my weight category. There are many good athletes here, but I am also good! In the end, the winner is the one who is better prepared physically and mentally. I have already met Alena Prokopenko on the mat before. She beat me last time, she won this time, but I'm sure next time I'll be stronger.
This is your second European Championships and second silver medal. So silver is your favorite precious metal?
– Obviously yes, and unfortunately yes. In fact, I really like silver jewelry the most, but I prefer gold medals.
How long have you been practicing SAMBO?
– I started about 5 years ago. I was engaged in various martial arts at school, and my coach suggested that I take up SAMBO. I thought that I would definitely not lose anything, and decided to try. Now I can say with confidence that SAMBO is a great sport, and I really like it!
What is the main feature of SAMBO that you single out for yourself?
– This is a sport that has absorbed the techniques of various martial arts. To be successful in SAMBO, you need to be successful in each of these many martial arts. This is a difficult but very interesting task.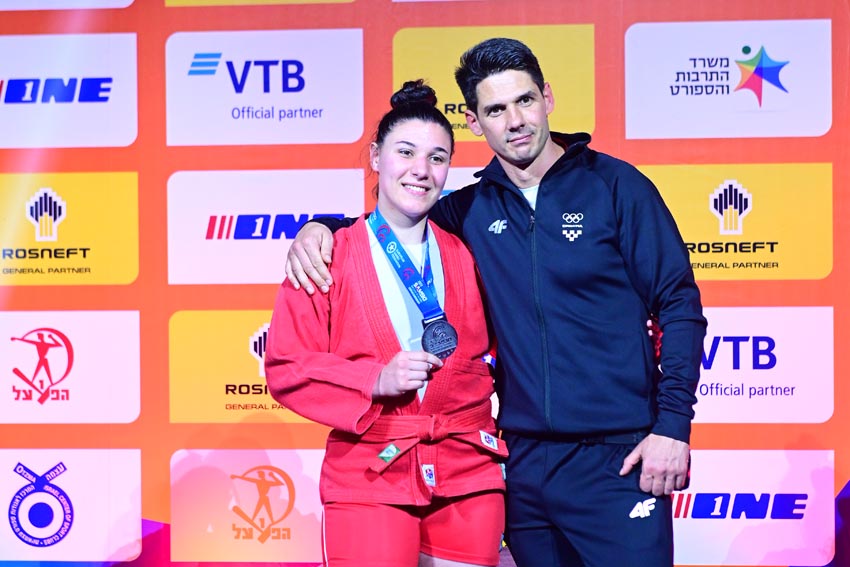 What goals do you set for yourself in SAMBO?
– My first goal is to improve the quality of my medal at the European Championships next year. Also, a year ago, for the first time, I won medals at two major SAMBO tournaments at once: the European Championships and the World Championships. I also want to repeat this result and, if possible, improve it. And most importantly, regardless of the quality of the medals, I want to become a strong sambist with a large arsenal of techniques.
SAMBO is celebrating its 85th anniversary this year. What does it look like in your opinion?
– It seems to me that SAMBO has come a long way over the past few years: we see growth in the level of organization of tournaments, the level of competitions and the level of athletes who compete in the international arena. The people who organize tournaments and promote SAMBO do a great job. I am sure that in the coming years SAMBO will become an even more recognizable sport all over the world.
Let's return to the European SAMBO Championships. How do you like Israel?
– The only thing I regret is that I did not have time to see as many sights of this country as possible. My team and I have visited some places, but I would like to see even more. I have never been to Israel before, and I am happy that thanks to SAMBO I have the opportunity to come to an interesting country and visit amazing places.
[VIDEO] PROKOPENKO Alena vs GOBEC Lea Katarina. Women 80 kg. European Sambo Championships 2023