Reflections of the Medalists of the 2nd Day of the SAMBO Students World Cup
Personalities
10 December 2018
Aleksandr Solomahin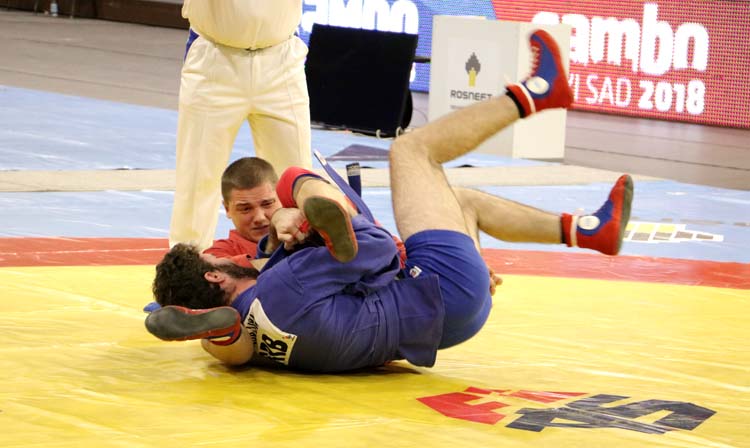 The second and final day of the World Students SAMBO Cup was held on December 8 in the Serbian city of Novi Sad. Emotions of the tournament medalists – in their interview to the FIAS website.
Razavi NAVBAKHOROV (Tajikistan), a silver medal winner in the men's 57 kg weight category: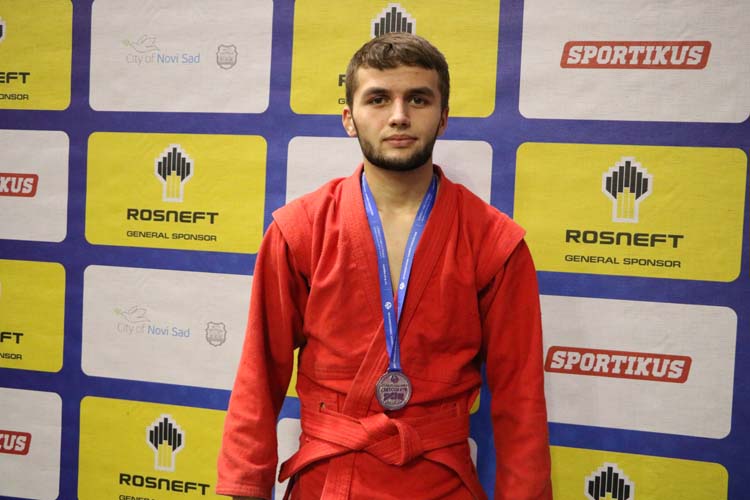 – The only success is the gold. Then it happened as luck had it, you know, all's at the will of the God Almighty. Certainly I craved to win, but probably I got not enough experience so far. It seemed that everything was fine with both my technique and my "physics", yet I got slightly outplayed in par terre.
This year, I'd won the silver medal at the Asian Championships in Mongolia, today I was eager to rehabilitate, but, unhappily, I failed. In Ulaanbaatar I'd performed in the up to 70 kg weight category, and now I was placed in the up to 57 kg weight class. All this time, I was strenuously getting my weight down, and probably I did not have time to get into the right shape, but this, of course, is no excuse. I was very well aware of the consequences.
I realize that my losing in the finals is a rewarding experience, too. Now I know what to do next - I will go to the training camps more often and work harder on my weak points to get rid of them. New goals are ahead of me – the national competitions and the World Youth Championships in Tashkent.
Sabina ARTEMCUIC (Moldova), a silver medal winner in the women's 60 kg weight category: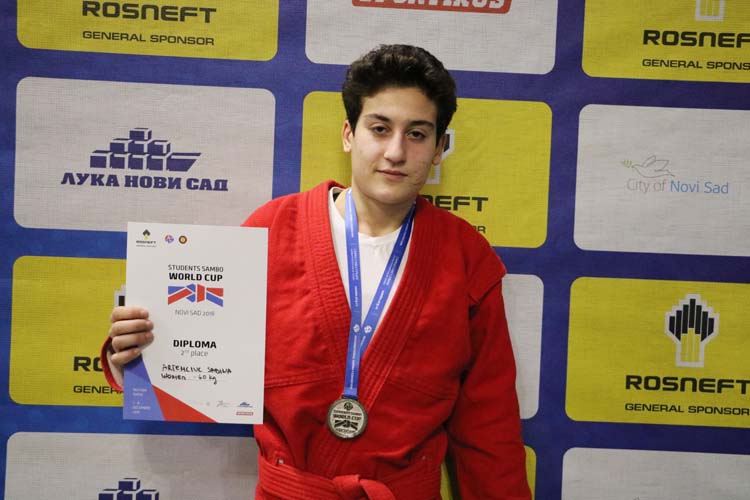 – Oksana Lukianchuk and I had been already matched against each other several times. I know that the Russian team is famed for their excellent performance of submission locks, so it has been quite important not to lose in this way. And indeed, I coped with this, but defeat is defeat, I lost on points instead.
I believe I'd used up all my strength at the World Championships in Romania and simply did not have enough time to recover, either physically or morally.
While representing my national team at this tournament, it has been important for me to prove that SAMBO is being developed in the Republic of Moldova, and it can boast a fairly high plane over there.
Luka GACESA (Serbia), a silver medal winner in the men's +100 kg weight category: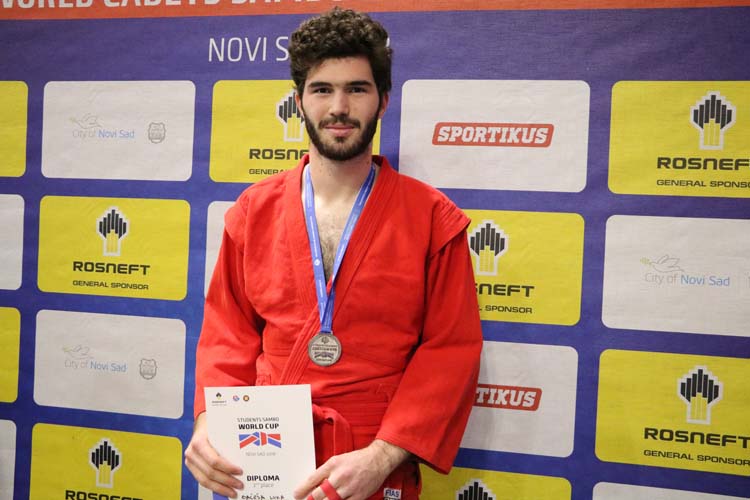 – I am very pleased with the silver, although, of course, it could be better than that. However, my opponent happened to be much stronger than me. This is my first medal of an international tournament, but not my first participation in such an event. Earlier, I'd performed at the World Youth and Juniors SAMBO Championships in Ploiești (Romania) and at the European Youth and Juniors SAMBO Championships in Prague (Czech Republic), but all those times I failed to hit the awards stand.