What winners of the 1st day of the Pan-American Championships in Colombia were talking about
Personalities
9 July 2017
Sergei Grishin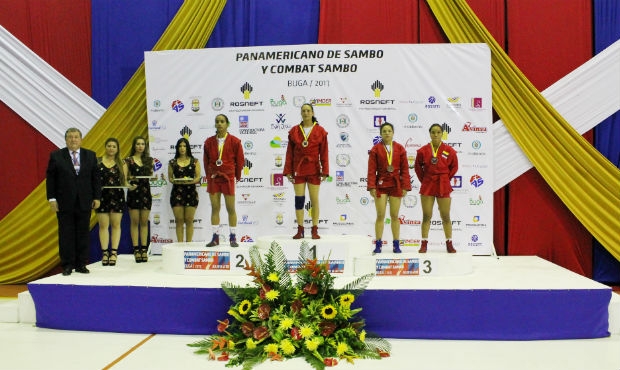 The Pan-American continental championships started in the Colombian city of Guadalajara-de-Buga on the 8th of July. During the first day of the competitions winners and prize-takers were determined in 13 weight categories. Gold medalists shared their brightest emotions in exclusive interviews to FIAS website correspondents. Primary sponsor of the tournament is the Rosneft Oil Company.
Maria Guedez (Venezuela), winner in the under 48 kgs weight category among women: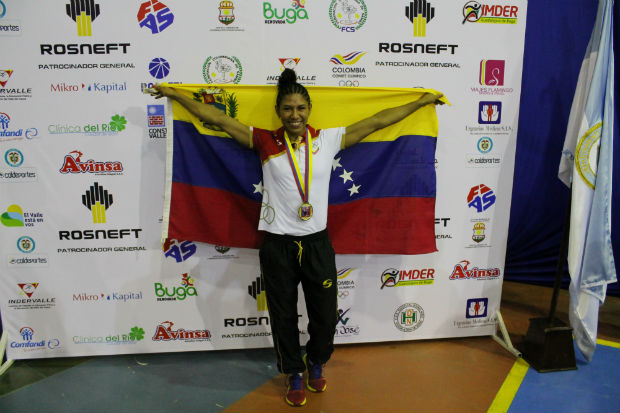 «It was very difficult to become Pan-American champion in Colombia. During the previous continental championships it only took me a couple of minutes to win a fight. This time I had to struggle for my medal. Female Pan-American wrestlers are making significant progress. In the past I had no rivals in my weight category, now there is a number of strong opponents, an average skill level has improved a lot.
Last year I returned from the world championships, which took place in Sofia, in dismal mood, because I had failed to win any prizes. However two years ago I became world champion. I launched a charity project eventually and started giving SAMBO lessons to children from poor and trouble families. I also founded a charity fund, named after me. My trainees are boys and girls, aged 7~12. Hope I can bring up lots of new sambists, who will become champions someday.  
Speaking about my displays, hope I can go to France in August for a training camp, I`ll be preparing for the World Championships in Sochi. I won`t be able to train the kids during this period, fortunately a friend of mine has offered help: he`ll be a substitute coach in my absence».
Hugo Espinosa (Mexico), winner in the under 57 kgs weight category (combat SAMBO):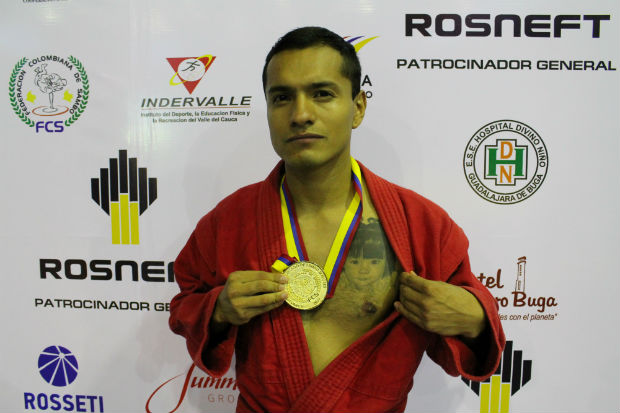 «This victory isn`t just my personal achievement, it`s an important milestone for my country and I`m proud of it. Today I managed to win early in the fight, because I`ve been training a lot, my opponent was hardly weaker than me, in sport victories are never achieved easily. In 2015 I earned a bronze medal, today I won a gold one. I want to dedicate this victory to my daughter, she is my main source of motivation, I even have her portrait tattooed on my chest. Everything I do and everything I achieve is in her name. This victory is no exception».
Reina Cordoba (Costa Rica), winner in the under 56 kgs weight category among women: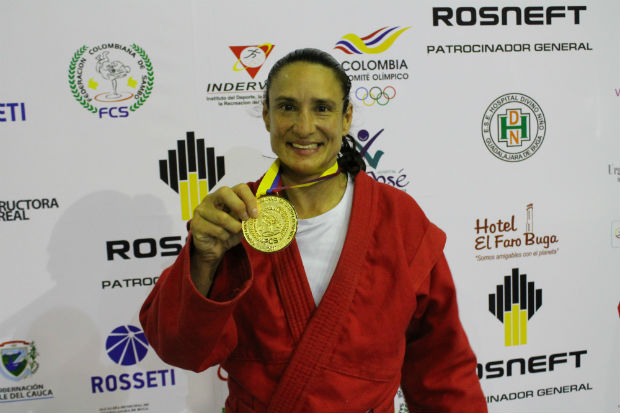 «Last year I became Pan-American champion for the first time, now I`ve confirmed my status. This time it was harder than last year — I had to face an athlete from Venezuela, where SAMBO is well developed. Costa Ricans only got acquainted with SAMBO 4 years ago, I went into this sport in 2014, used to practice judo before. I didn`t have much time to improve my SAMBO skills, but I still achieve victories.
Confirming my status was more challenging than winning a gold medal for the first time. First, last year I didn`t compete with a Venezuelan athlete, second, when sambists know, that you are skilled enough to become a champion, their attitude changes and they fight you in quite a different way. I want to dedicate this victory to my son. His name is Raul, he is 3 years old.
My name can be translated as «queen». Do I feel like a SAMBO queen? Not yet».
Francisco Guzman (the Dominican Republic), winner in the under 68 kgs weight category (combat SAMBO):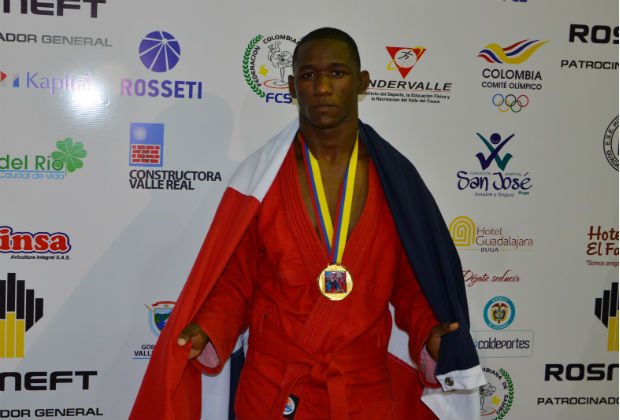 «My opponent was tough, I got hit in the leg early in the fight and lost my balance, the consequences could`ve been way worse. The Argentinian athlete had superior striking techniques and he kept me under pressure, but eventually I managed to seize the initiative and prevail, using wrestling techniques. I think, that the skills I had learnt while practicing Olympic wrestling and acrobatics helped me achieve victory».
Leonardo Subiza (the USA), winner in the under 74 kgs weight category among men: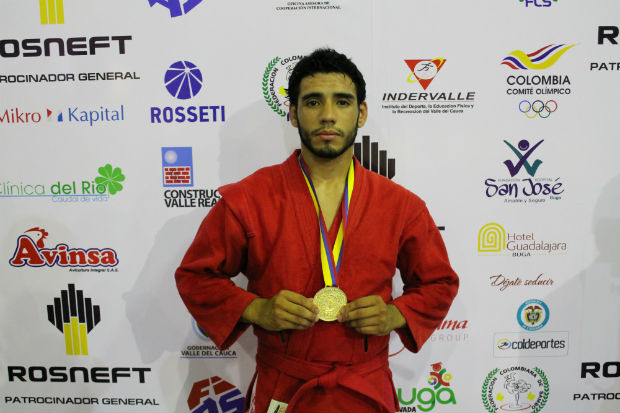 «The finals were very challenging, but I still managed to win due to the fact that I had been practicing SAMBO, judo and wrestling simultaneously. I also had another advantage few people knew about. I`m fluent both in English and Spanish, so I understood the advice of my opponent`s coach. It`s some kind of cheating, but it`s still legal. As the result I controlled transitions well and dominated the fight.
Now I`ll start my preparations for the World Youth Championships, which will take place in Serbia this autumn, this gold medal will definitely boost my confidence. I`ve already participated in such a tournament in Riga, but that time I failed. Hope this year I can do much better».
Andrea Menegazzo (Guatemala), winner in the under 64 kgs weight category among women: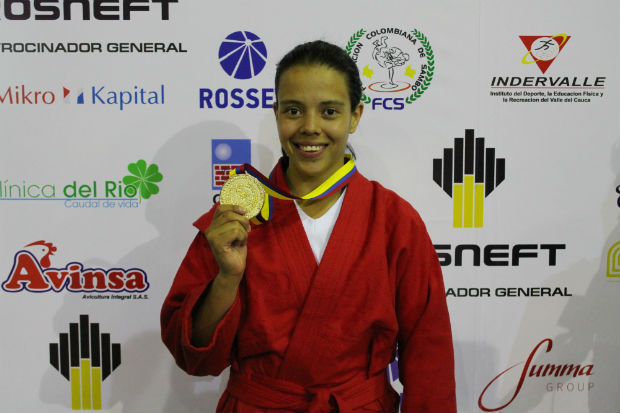 I`ve taken part in the Pan-American SAMBO Championships for the first time ever, and I`ve earned a gold medal right away. It`s not a coincidence, I`ve worked a lot to achieve this result. I never study my opponents` fighting styles, I always compete in my own special way. I only take note of my opponent`s height and adjust my tactics accordingly.
My gold medal has become a major breakthrough for Guatemala – our athletes have never won such tournaments before. Now I want to compete for medals at the World Championships in Sochi.
Harold Andrade (Colombia), winner in the under 82 kgs weight category among men (combat SAMBO):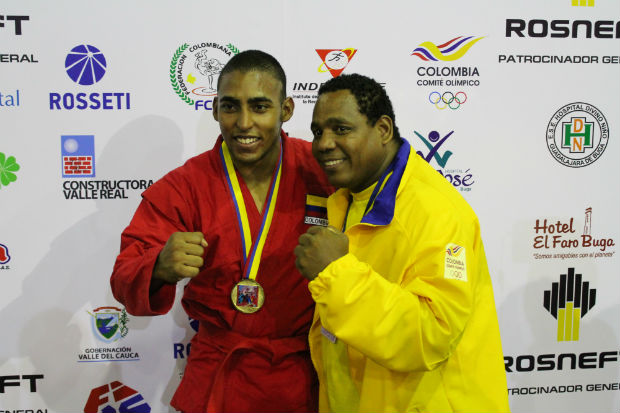 «My opponent was very active in the beginning of the fight. He utilized kicks and kept his distance, capitalizing on his height and speed advantage. He took a lead early in the fight, making me really nervous. I had to calm myself down and change my tactics in order to perform a comeback. I stopped attempting takedowns and decided to concentrate on waist grips instead.
Of course, the support, coming from the local audience, also boosted my motivation. I had no right to lose at my home ground, I just couldn`t let myself lose.
It`s my first gold medal, earned at the Pan-American Championships, and this achievement means a great deal to me. I want to thank everybody, who cheered for me!».
Kyrylo Sozin (Canada), winner in the over 100 kgs weight category among men: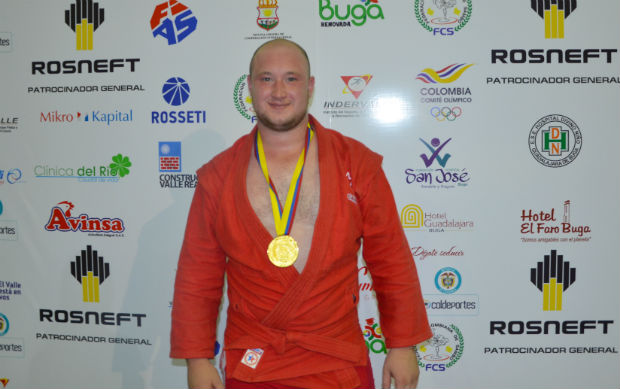 «The fight turned out to be very difficult: my opponent was really strong, he was also taller and heavier than me. I had to surpass myself in order to win. It got even harder, when my rival took a lead early in the fight. I realized, that I could only defeat the American athlete if I utilized better tactics, so I decided to use a counter-attacking approach.
Moreover, I`ve never competed with this sportsman before, so I had no idea about his advantages and disadvantages. I`ve also switched to the over 100 kgs weight category just recently, I used to compete in a lighter category before. In the previous category I knew everything about my opponents, but here I hardly knew anyone. This is my first gold medal in the 100+ kgs category, but in the future I want to return to the weight category, where I started, because it`s more convenient for me.
I`ve been quite lucky today, it was pretty hard to win all the fights, especially the last one. To tell the truth, I feel like I`ve beaten the odds. And I`m really happy!».
Ernesto Gilva (Cuba), winner in the under 100 kgs weight category (combat SAMBO):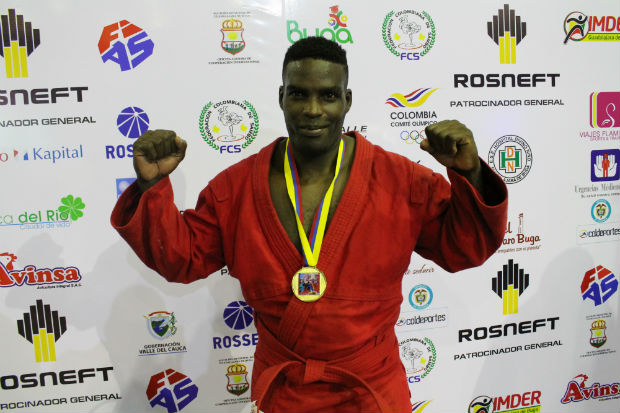 «I`ve prepared for this tournament well and I followed my coach`s instruction, so I managed to win eventually. I`m not particularly strong in striking techniques, but I`m a good wrestler as I used to practice judo. This is my fifth gold medal, earned at continental championships. I participate both in sport SAMBO and combat SAMBO competitions. During the second day of the tournament I`ll compete for medals again.
Nowadays SAMBO is gaining popularity in Cuba. Many years ago we had a very strong national team, but those times are gone, now we`re restoring our traditions. New gifted athletes and coaches are emerging in my country.
People often ask me, have I ever used SAMBO techniques in the streets or not. You can`t do that in Cuba, otherwise you`ll end up in prison. So, speaking for myself, SAMBO is my favorite SPORT, I practice it in the gym and participate in competitions. I want to dedicate this victory to my mother and four brothers. When I had a knee injury, my family supported me a lot a prevented me from breaking down. It was my family and my doctor, who helped me to get back into sport and keep achieving victories!».