Reflections of the Winners of the 1st Day of the World SAMBO Championships in Korea
Personalities
13 November 2019
Anton Orlov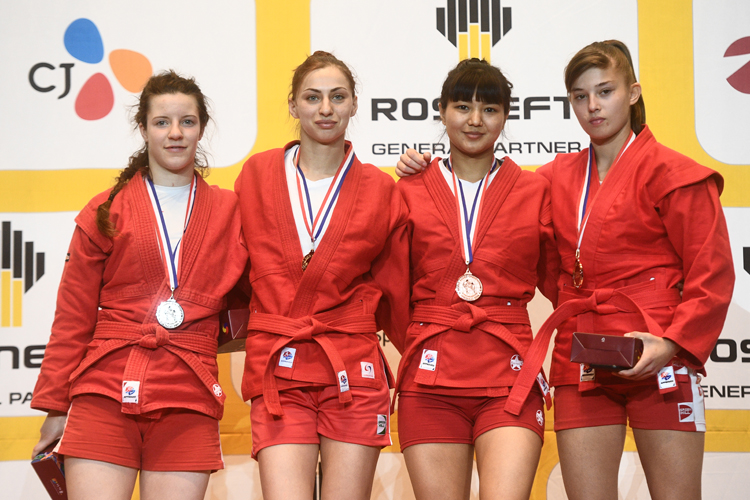 November 8, the first day of the World SAMBO Championships in the Republic of Korea is over. The best sambists from all over the globe competed for the tournament medals on the mats of Seokwoo Culture Gym arena. At the end of the day, the world champions were singled out in 9 weight categories. The impressions and emotions of the tournament winners and of those who have nearly scored the gold are in their interviews to the FIAS website. General sponsor of the World SAMBO Championships is Rosneft oil company.
Maria GUEDEZ (Venezuela), a bronze medal winner in the up to 48 kg weight category among women: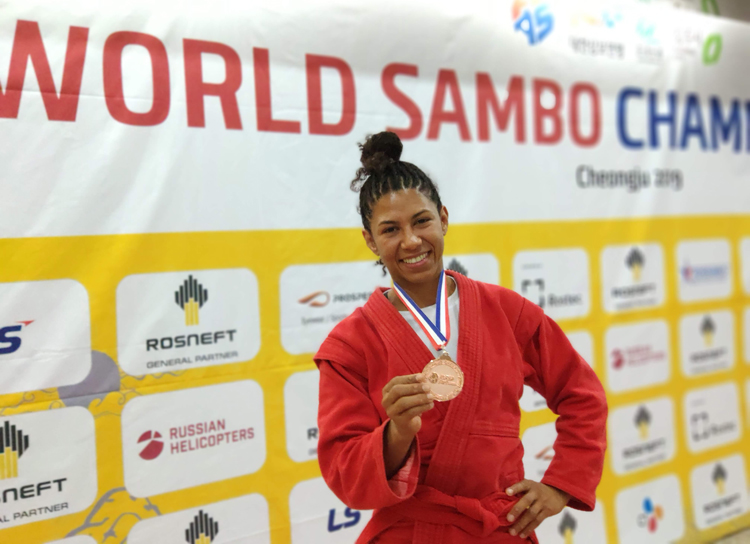 - I lost the semifinals to a Belarusian athlete with a score of 2:3. The fact is that she managed to quickly score points at the beginning of the fight, and after that she turned totally defensive. I just could not do anything, it was hard to apply any technique at all. I managed to score points due to fouls.
But still, I feel good as I finished on the medal stand of the World Championships. I was working for a long time to win a gold medal, I got a bronze one instead, but it's still a World Championships medal.
lkhomjon YULDASHEV (Uzbekistan), a silver medal winner in the up to 100 kg weight category in combat SAMBO:
- Despite the fact that I am mostly a competitive sambist, I still love to work with my legs, and my legs work better than my arms. Before the finals with the Russian sambist, I was matched with athletes from Mongolia and Lithuania, against whom I also succeeded in using kicks, although I defeated them by other techniques.
As to the finals, then, honestly, I encountered a challenger of this level for the first time in my life and, apparently, I sort of "burned out". I knew that he was a world champion with tremendous experience, but he was too well prepared for me to defeat him.
Aurore CABANNE (France), a silver medal winner in the up to 60 kg weight category among women: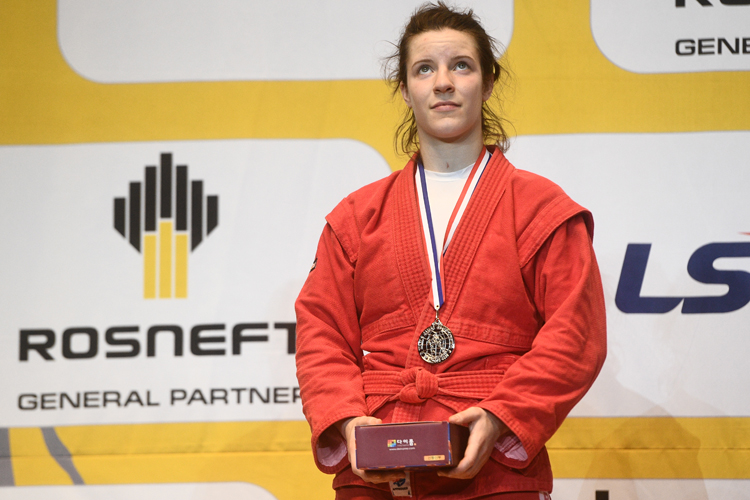 - I lost in the finals because my opponent was better. But, nevertheless, I am very pleased with my performance, as I did not expect such a result. I would've hailed a success even a bronze medal, and the silver at the World SAMBO Championships is just wonderful!
Igor BEGLEROV (Russia), a gold medal winner in the up to 52 kg weight category among men: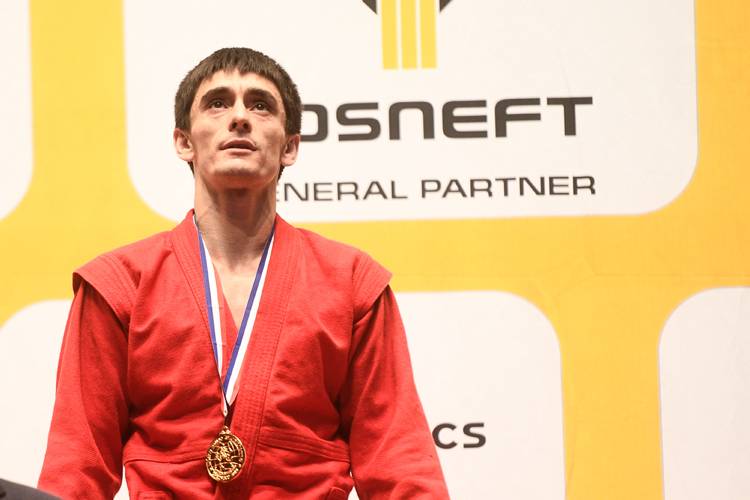 - I managed to finish the fight ahead of time by using elbow lock. Actually, my signature technique is a shoulder lock, but this time I failed to close in on it. I actively trained, practiced the shoulder lock, but the fight went different, and I only succeeded to trip the Kazakh athlete up at the moment he was aiming at a hold.
Earlier, we had already met with Bolatbek at a tournament in Russia, back then, in a compelling combat, I managed to bridge the score gap and outstrip him by completing the fight with submission hold. Now, it's my win again, which makes me very happy. As a matter of fact, I was expecting Tigran Kirakosyan to be matched against in the finals, but it happened so as it happened.
Today my dream has come true, I've become a three-time world champion. This medal is especially dear to me, since after a surgical treatment I was compelled to take a long hiatus in training, and it took a lot of time to get back into shape.