Reflections of the Winners of the 19th Grand Prix De Paris De SAMBO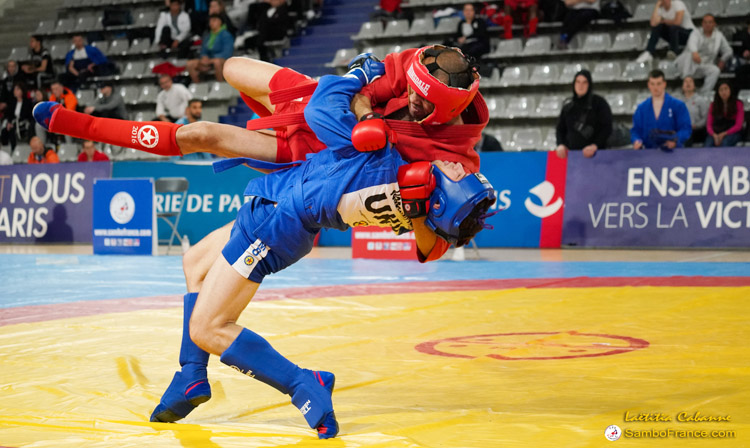 International SAMBO Tournament, the 19th Grand Prix De Paris, took place on May 25 in the capital of France. Competitions were held among men and women both in sports and combat SAMBO. The medal winners of the tournament share their emotions and impressions in their interviews to the FIAS website
Milene WOJCIAK (France), a silver medal winner in the up to 52 kg weight category among women: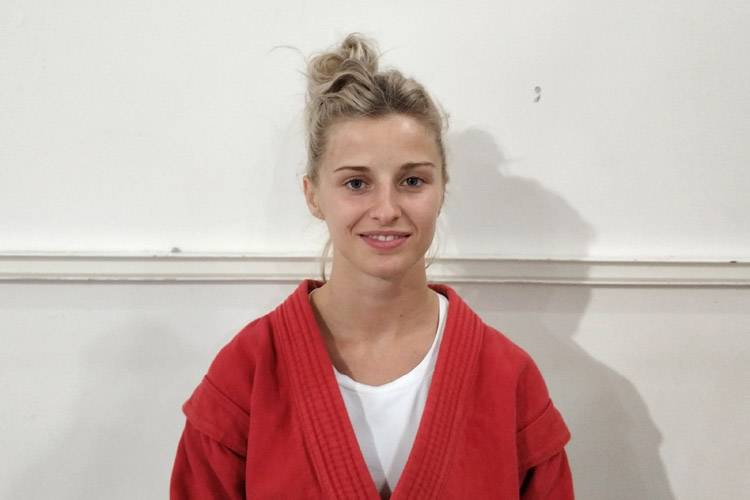 - To me, second place is not a success, though this is not my weight class, as I usually perform in the up to 48 kg category. I'd already won a gold medal at the last Grand Prix De Paris. This time I lost, tactically, for the most part, having received two warnings. In the finals, I was matched against another French athlete.
I am very glad that I am participating in a tournament in Paris, at home. It's great that there is an opportunity to hold an international tournament in France, to invite foreign athletes from various clubs. And, of course, the support of the stands, of home grounds is of great importance, too. My defeat in the finals is not a reason for frustration, though. I'm going to train more.
Temirlan IKHSANGALIEV (Kazakhstan), a silver medal winner in the up to 82 kg weight category in combat SAMBO: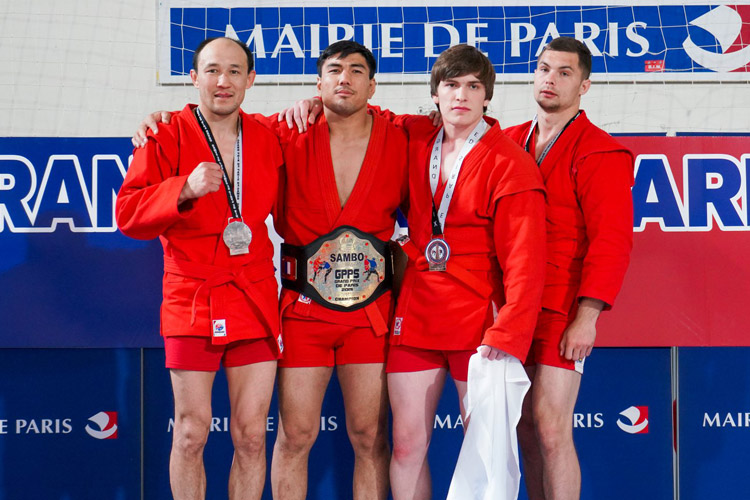 - I lost in the finals because I hadn't got enough training, I believe, yet I don't get upset, as now SAMBO for me is my hobby rather than my profession. In the finals, I was pitted against a Turkmen athlete with whom I had had several combats already, of which I had won four, while he had defeated me only once. Now the score of our fights is 4:2, still in my favor. I liked the tournament itself, it was well organized, with many spectators in the stands.
Magomed MAGOMEDOV (Russia), a gold medal winner in the up to 100 kg weight category in combat SAMBO: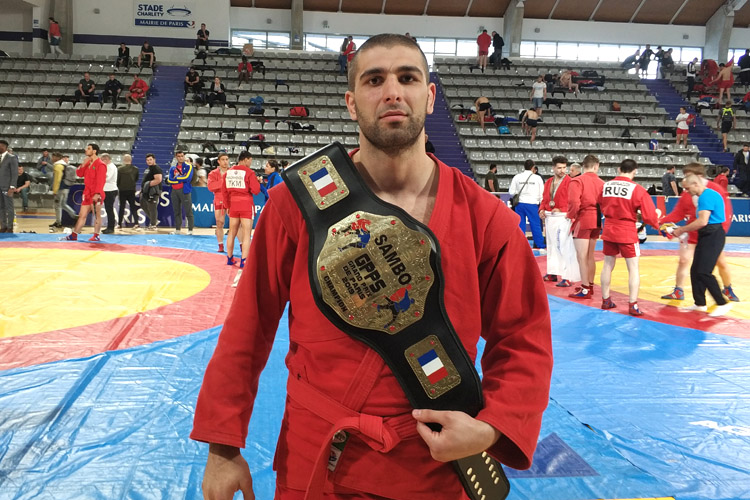 - The final match turned out to be pretty short, and I succeeded to win ahead of time, by scoring 8 points at once. There was no pre-arranged plan, or anything. Oddly enough, of late I pretty often finish my decisive fights ahead of time. Surprisingly, at the World Championships my fight in the finals lasted only 12 seconds, today it was, perhaps, even shorter. Clear victory.
At this tournament I performed in the category up to 100 kg, although my usual weight class is 90 kg. It was in my usual class that I'd won the World Championships and the recent Championships of Russia. This time I decided to see how I could perform in a new category, to try myself.
During the preliminary fights, I had to come on the mat against an athlete from Turkmenistan. He turned out to be very strong, a permanent winner of the World Championships, an experienced opponent. Even though it was anything but easy, fortunately, I still managed to clinch victory.
I think that my success can largely be credited to my coach Nikolai Elesin, he puts his heart and soul into us, helps us in every possible way, he even managed to come to Paris in order to support me.
Babajan IVADULLAYEV (Turkmenistan), a gold medal winner in the over 100 kg weight category in combat SAMBO: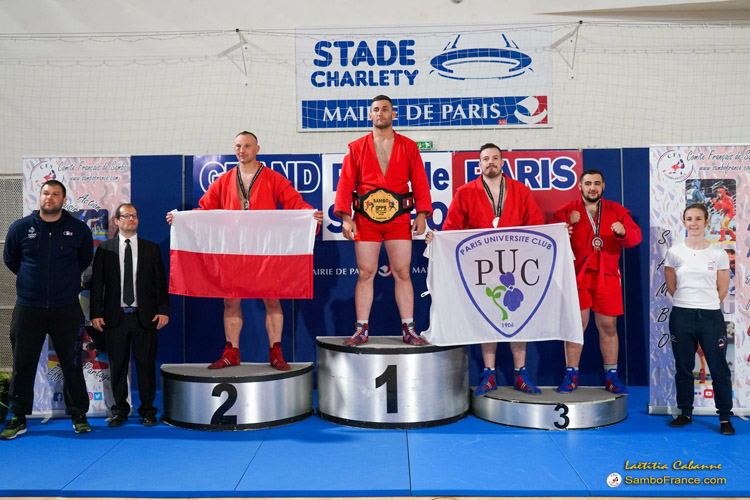 - My finals with the Polish athlete turned out to be short, with an ahead-of-time win. Now I feel that I`m in excellent shape. The tournament is very good, eventful, entertaining, there are many experienced and strong athletes around here.
During my preliminaries I was matched against the French athletes. The guys, of course, had a tremendous support from the stands, but it did not trouble me unduly. When entering the mat, I can zone myself out, hearing only my coach's voice. I concentrate solely on the fight, with nothing else existing for me so long as it lasts. But when I perform at home, in Turkmenistan, then, of course, everything is different.
Now I'm going to prepare myself for the Asian Championships and for the World SAMBO Championships. In 2018, I became the winner of the World Championships, as well as of the Kharlampiev Memorial World Cup. Now my principal goal is the gold of the World Championships.
Maximilien VALLOT (France), a gold medal winner in the up to 62 kg weight category in combat SAMBO: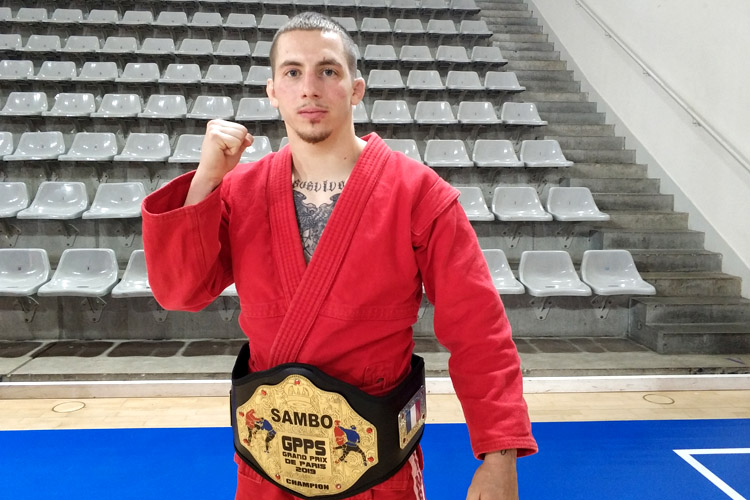 - My final match with the Turkmen athlete proved to be pretty hard. I believe I've succeeded to win due to a great deal of practice, and thanks to the fact that I've asserted my will to win. The support of the stands is also very important, and I was feeling it from the first to the last second.
I was waiting for this gold medal for quite a long time. The last two major tournaments, the European Championships in Gijon and the World Championships in Bucharest, proved rather unsuccessful for me. I lost to a Russian athlete at the European Championships and immediately left the tournament, because, sad to say, there is no "consolation option", according to the new rules. I was also dissatisfied with my results in Bucharest, disqualification and only 8th place. At the European Championships in Athens the year before last I had ranked third. So I regard my today's win as a sort of bouncing back. Now I've come to realize that I believe in myself once again.