Reflections of the Prize-Winners of the 1st Day of the World SAMBO Championships in Romania
Personalities
10 November 2018
Aleksandr Solomahin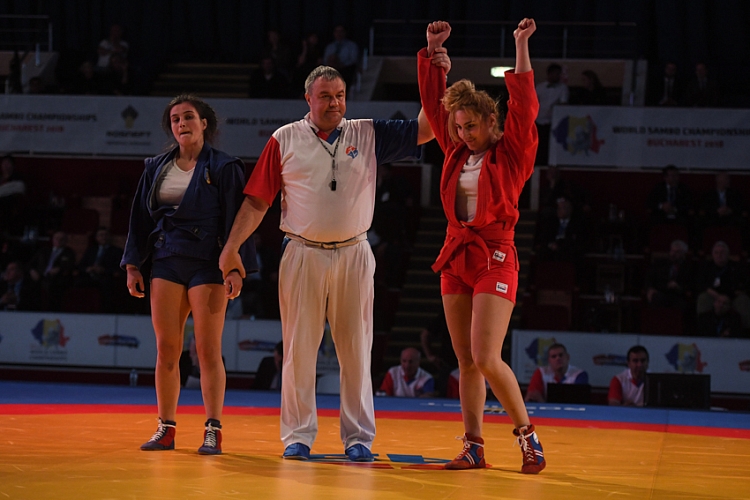 The first day of the World SAMBO Championships in the capital of Romania, Bucharest, on November 9. 9 sets of medals were up for grabs - in sport SAMBO among women, men, and in combat SAMBO. The prize-winners of the tournament shared their reflections and impressions in the interviews to the FIAS website.
Aleksandr VOROPAIEV (Ukraine), a silver medal winner in the up to 57 kg weight category in combat SAMBO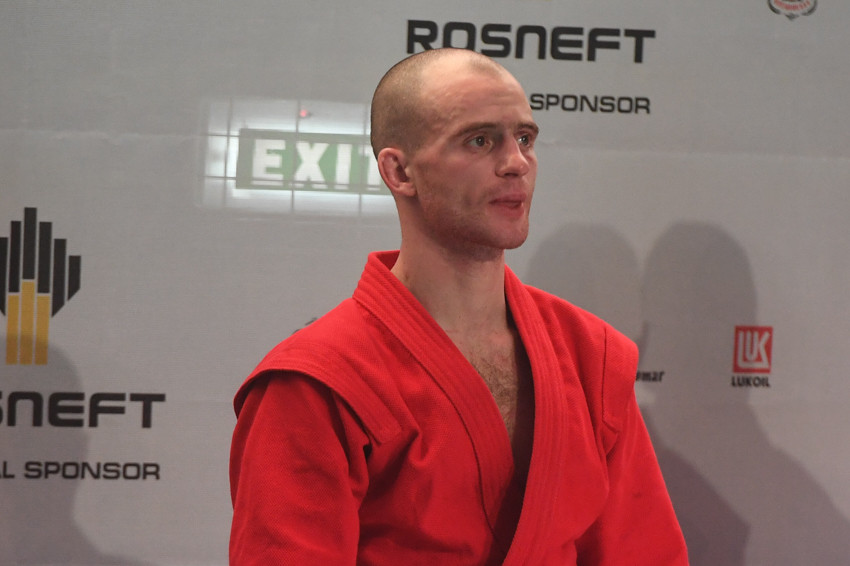 Perhaps, it was my lack of concentration that kept me from my winning in the finals: a lot of effort was spent on weight loss, with little time to recover. Although even now I do not fully understand what has happened: I was feeling great, the mood was positive, but I must've missed something. Yes, certainly, my challenger was strong enough, but I could win, earlier I'd managed to do this at the European Championships in Athens in another weight category, up to 62 kg. However, today things turned out differently. I believe that the Russian athlete has studied my weak points and has taken them into account during the fight.
Sabina ARTEMCUIC (Moldova), a bronze medal winner in the up to 60 kg weight category among women.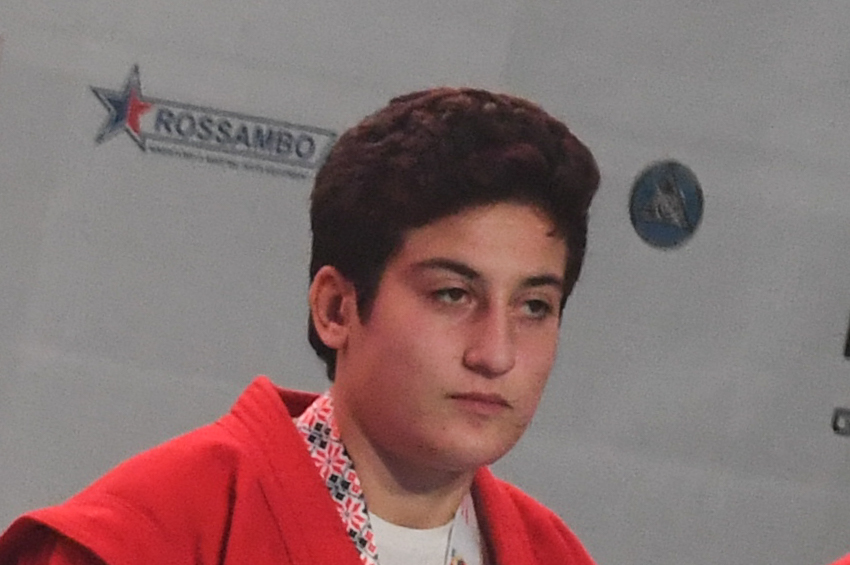 - These are my fourth World Championships, and my third bronze medal. Last year, I failed to reach the pedestal. To date, I've got only bronze medals in my asset, but I'm still young. All the other contenders are older and more experienced than me, and I still have potential for growth. I used to watch and admire these noted athletes, and now I come out to fight against them. I've got tremendous respect for my opponents, and this makes it rather difficult for me to compete with them on the mat.
In this respect, I'd like to make a special mention of Ekaterina Prokopenko from Belarus. This time we happened to be in different subgroups and did not meet on the mat. Yet, outside the mat we surely know each other, say hello when we meet, we can laugh or crack a joke easily. Quite regrettably, our team does not attend training camps in Belarus, so I do not have an opportunity to practice with Ekaterina. I appreciate her calmness, composure and ability to fight up to the last ditch. Even when losing the fight, she is able to turn the tables on her opponent within the final seconds. It really fascinates and serves as a model.
Yana KOSTENKO (Russia), a gold medal winner in the up to 60 kg weight category among women.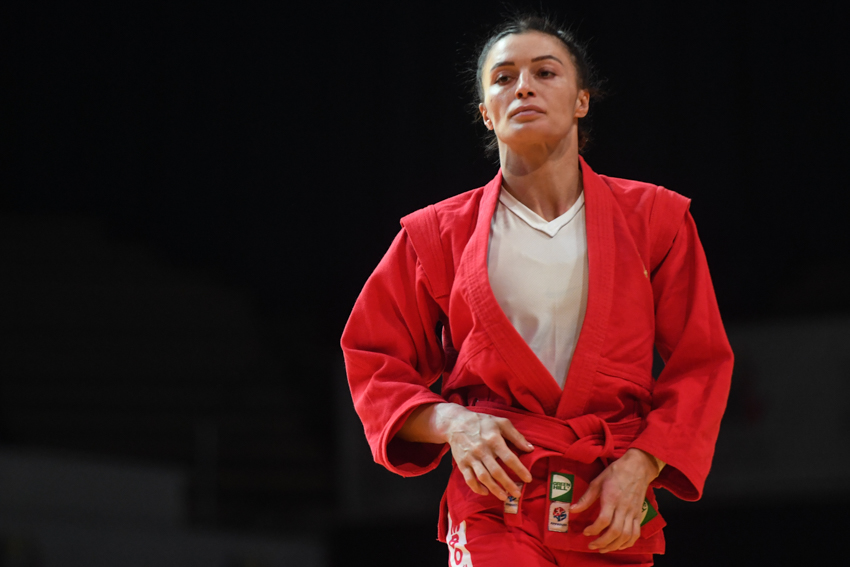 - These were my sixth World Championships, and my fourth gold. I dare not guess whether I will take part in the next World Championships. But I know for sure - I've won the right to perform at the European Games in Minsk. I am happy that I've done this.
I believe I have already proved everything to anyone, yet this win today is very special for me - it is a sign of gratitude and respect to my coach Pavel Funtikov, as well as to the leaders of the SAMBO-70 school Renat Laishev and Sergei Solomatin. They had supported me through a difficult period in my life when I was suffering from a serious injury. Thanks to them, I had a surgery at one of the best clinics in Berlin. And I also know that my mom is watching the broadcast of the tournament, she is crying now feeling proud of me.
Nurbol SERIKOV (Kazakhstan), a gold medal winner in the up to 68 kg weight category among men.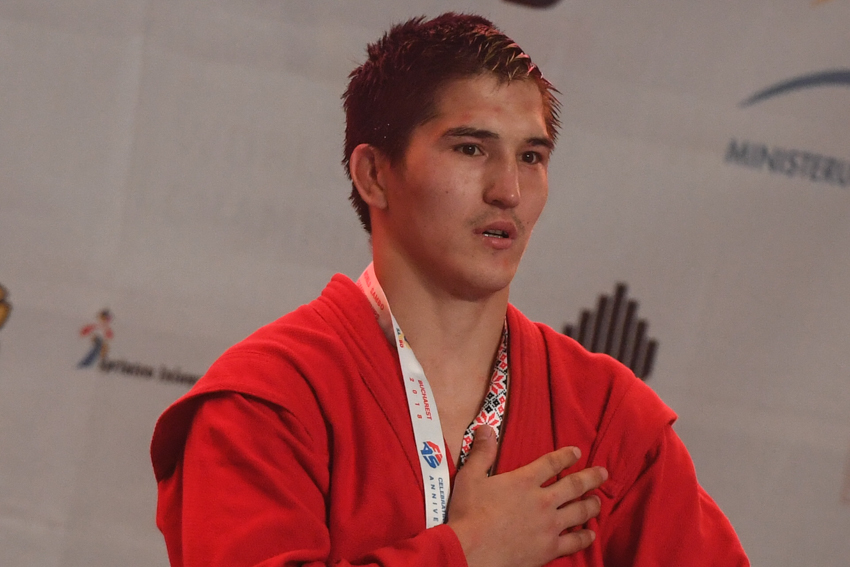 - The fight was very tense indeed, but victory is victory. I think my tactical plan has worked as well as expected: I was gradually increasing the pace to the end of the combat, and it helped. I am very glad that I've won, as I had already met with this athlete from Azerbaijan in the World Cup semifinals last year but then I was defeated. Now I succeeded to even the score. Of course, the prize money added to my motivation.
Nino ODZELASHVILI (Georgia), a gold medal winner in the up to 72 kg weight category among women.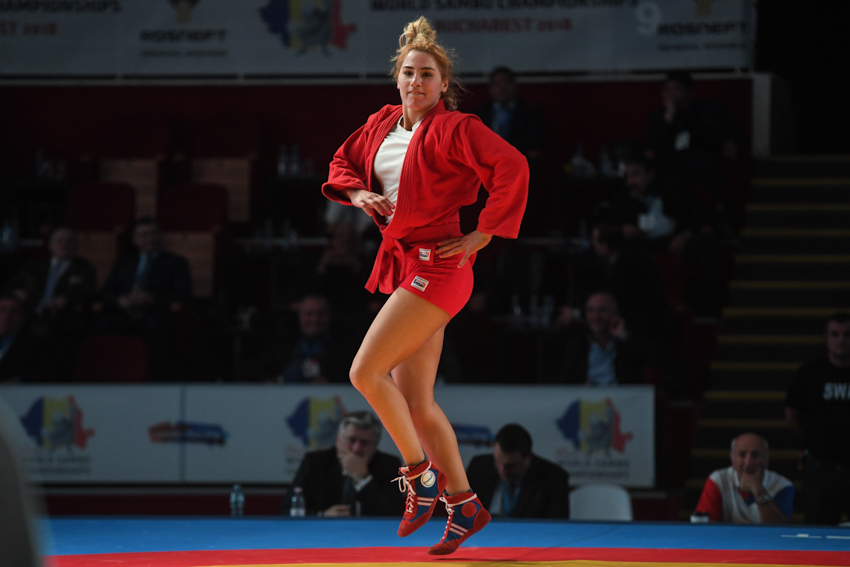 - I found myself in a pretty tough subgroup, as I was pitted against many-time world champions from Russia and Ukraine. Therefore, I came up to the finals with the inward confidence that I was able to win the gold. Certainly it would've been great to win ahead of time, however, at the end of the fight, when I tried to perform a submission hold, the Romanian athlete parried it successfully. Nonetheless, I've made a confident win, and I feel very happy about it. And now for a new goal, the European Games that will take place next year in Minsk.
[VIDEO] Nino Dance