What winners and medallists of the 3rd day of the 5th Asian Indoor & Martial Arts Games were talking about
Personalities
27 September 2017
Sergei Grishin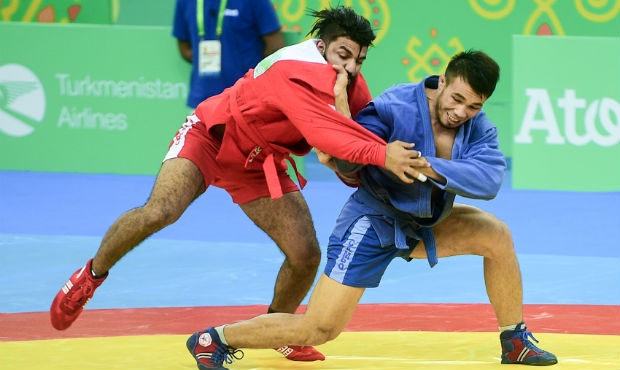 Saitan SOMCHING (Thailand), bronze medallist in the under 68 kgs weight category among women:
I managed to win a bronze medal. It was very difficult though. My goal for the Games was "bronze" and I successfully achieved it. Next time I'll try my best to climb higher. If you want to become a champion, you have to train hard, as well as increase the amount of physical activity, including running exercises, and work on your strength and speed. This tournament was a difficult one for me, because it was the first time they'd added SAMBO to the Asian Indoor & Martial Arts Games Programme. My opponent performed a submission move at the end of the fight and I had to soldier on in order to win. We'd been training to handle these do-or-die situations, it actually helped a lot. I remembered everything my coach had taught me and managed to escape the submission hold with no points lost.
Bolor-Erdene DAVAADORJ (Mongolia), silver medallist in the under 56 kgs weight category among women:
I'm really happy to have won a silver medal.  This tournament was of great help to me: I've gained fresh experience and got a chance to sharpen my skills. Well, I`ve failed to win, because I faced a new opponent: I didn't know how to fight her, I didn't know her tactical solutions either. Although I lost in the finals, I am still very happy. I`m just nineteen now and there's a lot to come.