Odessa Sambists Won the Youth and Juniors SAMBO Cup of Ukraine
Federations
13 September 2018
Aleksandr Solomahin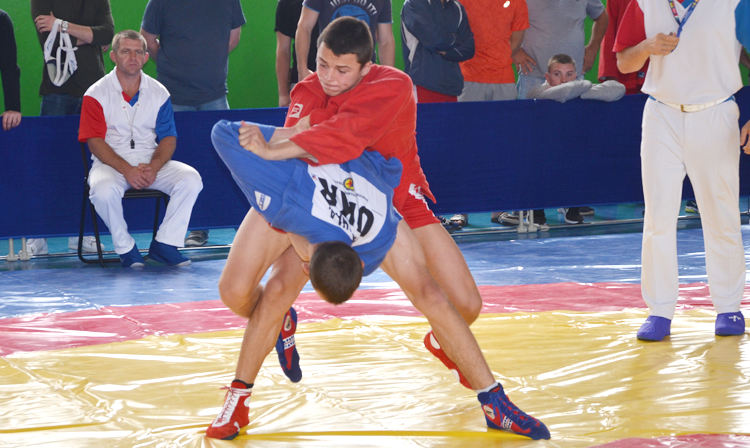 The Youth and Juniors SAMBO Cup of Ukraine was held in Zhytomyr. 250 participants from 18 regions of Ukraine competed for the medals of the tournament in sport and combat SAMBO. This tournament has become one of the stages of qualification for the national team that will perform at the Youth and Juniors World SAMBO Championships in Tbilisi.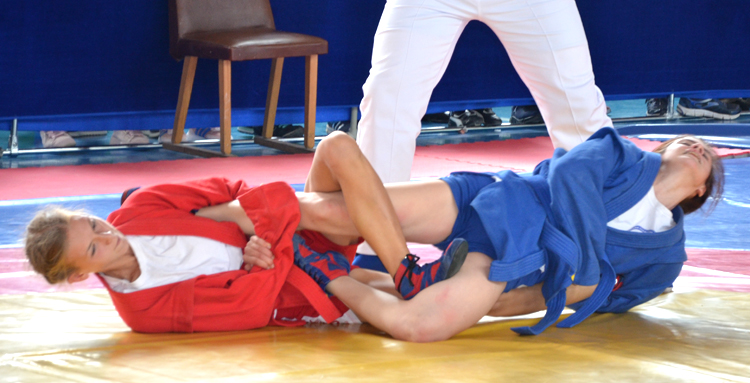 In the team standing, the winning double was scored by a team from Odessa that won the first place in both age categories. Sambists of this southern region of the country won 23 awards: 12 gold, 5 silver and 6 bronze medals.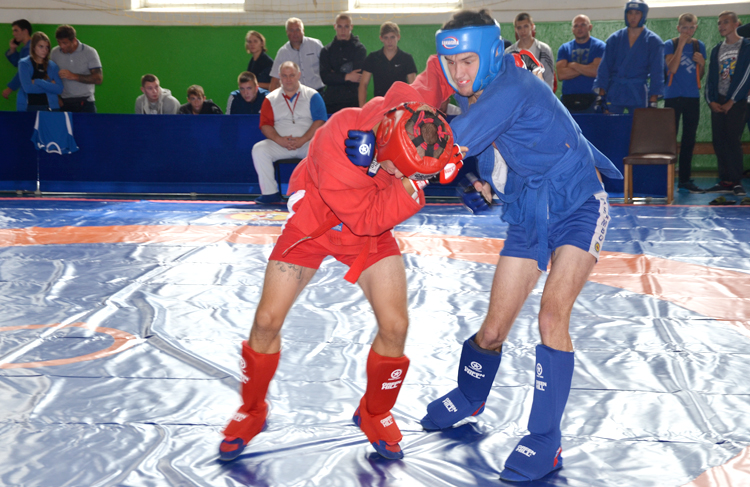 'We are glad that the competitions of national rank have returned to Zhitomir. And the hosts have held this tournament at a good organizational plane. I also wish to mention the growth of sports results of the local sambists, as well as the increase in the number of athletes involved. And it's not accidental that the school in Korostyshiv, the district center, has received funding to purchase a full set of equipment within the framework of the "SAMBO To Each and Every School" program,' remarked Vadim Rogach, President of the National SAMBO Federation of Ukraine.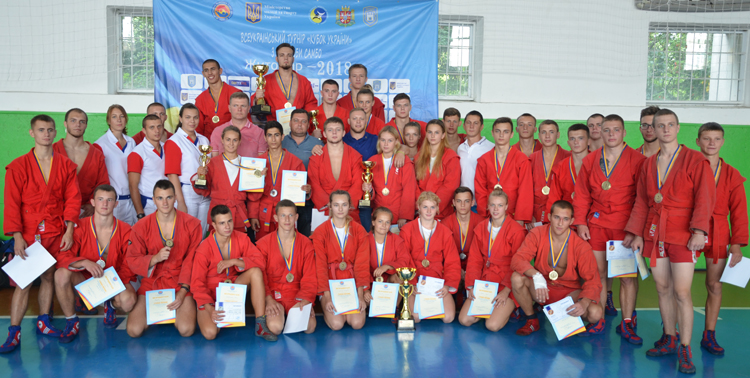 Team Standings
Youth (under 18)
1. Odessa Oblast.
2. Kharkiv Oblast.
3. Zhytomyr Oblast.
Juniors (under 20)
1. Odessa Oblast.
2. Zhytomyr Oblast.
3. Kharkiv Oblast.
Winners in the Individual Standings
Youth (M)
Up to 48 kg - Maxim Kaznacheev (Kharkiv Oblast)
Up to 52 kg - Georgy Kurkoyed (Odessa Oblast)
Up to 56 kg - Andrey Laishchuk (Ivano-Frankivsk Oblast)
Up to 60 kg - Artem Migotin (Odessa Oblast)
Up to 65 kg - Denis Kovalchuk (Kiev Oblast)
Up to 70 kg - Alexei Malets (Kiev Oblast)
Up to 75 kg - Maxim Bilinsky (Kirovograd Oblast)
Up to 81 kg - Stanislav Sergiychuk (Khmelnytsky Oblast)
Up to 87 kg - David Allahverdiyev (Odessa Oblast)
Over 87 kg - Yegor Leonov (Kharkiv Oblast)
Youth (W)
Up to 40 kg - Ekaterina Grigorenko (Vinnytsia Oblast)
Up to 44 kg - Veronika Mitskevich (Odessa Oblast)
Up to 48 kg - Olesya Salfetnik (Zhytomyr Oblast)
Up to 52 kg - Ruslana Perekhrest (Kiev)
Up to 56 kg - Victoria Balzhik (Odessa Oblast)
Up to 60 kg - Maria Rybachuk (Odessa Oblast)
Up to 65 kg - Valeriya Biryuchenko (Zhytomyr Oblast)
Up to 70 kg - Vladislava Toroptseva (Cherkasy Oblast)
Up to 75 kg - Natalia Chistyakova (Chernihiv Oblast)
Over 75 kg - Anastasia Bezatosnaya (Kharkiv Oblast)
Youth (Combat SAMBO)
Up to 48 kg - Alexander Klapsha (Vinnytsia Oblast)
Up to 52 kg - Andrey Marmyl (Zhytomyr Oblast)
Up to 56 kg - Ruslan Moskalenko (Kharkiv Oblast)
Up to 60 kg - Nazar Gavrilyuk (Zhytomyr Oblast)
Up to 65 kg - David Khrulenko (Kiev)
Up to 70 kg - Maxim Podorozhny (Rivne Oblast)
Up to 75 kg - Nikita Chervyakov (Kharkiv Oblast)
Up to 81 kg - Ivan Golyachenko (Kiev)
Up to 87 kg - Evgeny Panich (Kherson Oblast)
Over 87 kg - Artem Tishchenko (Odessa Oblast)
Juniors (M)
Up to 52 kg - Dmitry Stremenovsky (Vinnytsia Oblast)
Up to 57 kg - Evgeniy Dobrovolsky (Odessa Oblast)
Up to 62 kg - Artur Martirosyan (Kharkiv Oblast)
Up to 68 kg - Mikhail Svidrak (Ivano-Frankivsk Oblast)
Up to 74 kg - Danil Shevchenko (Dnepropetrovsk Oblast)
Up to 82 kg - Artur Efremov (Cherkasy Oblast)
Up to 90 kg - Vladislav Grinchuk (Zhytomyr Oblast)
Up to 100 kg - Artem Tishchenko (Odessa Oblast)
Over 100 kg - Kirill Necheporyuk (Odessa Oblast)
Juniors (W)
Up to 44 kg - Ekaterina Novitskaya (Kiev)
Up to 48 kg - Alla Begeba (Ivano-Frankivsk Oblast)
Up to 52 kg - Alina Pozdnyakova (Zhytomyr Oblast)
Up to 56 kg - Ekaterina Khomyak (Zhytomyr Oblast)
Up to 60 kg - Vladislava Netsvit (Kharkiv Oblast)
Up to 64 kg - Ekaterina Skoraya (Dnepropetrovsk Oblast)
Up to 68 kg - Victoria Gapon (Zhytomyr Oblast)
Juniors (Combat SAMBO)
Up to 57 kg - Zakhar Dmitriev (Kyiv Oblast)
Up to 62 kg - Artyom Paranyushkin (Kherson Oblast)
Up to 68 kg - Dmitry Yatsko (Kiev)
Up to 74 kg - Stepan Samkov (Rivne Oblast)
Up to 82 kg - Ivan Golachenko (Kiev)
Up to 90 kg - Maxim Prokopenko (Odessa Oblast)
Over 100 kg - Georgy Dil (Odessa Oblast)