Oleg NEMTAN: "I will train more to take first place"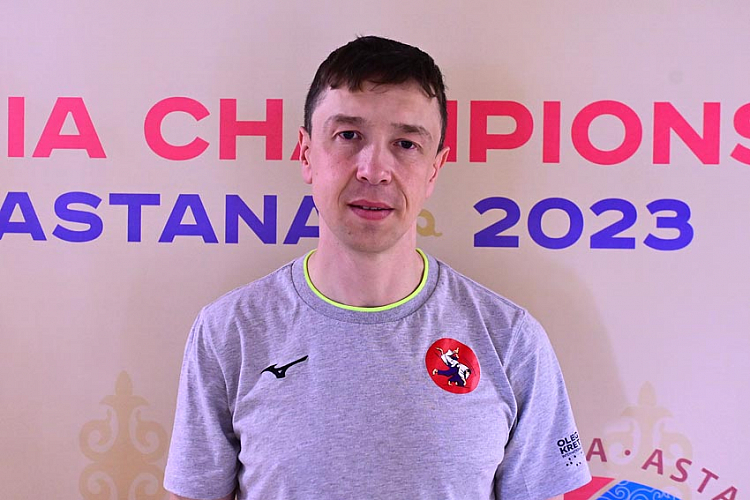 Moldavian athlete Oleg Nemtan took part in the Open Asia and Oceania SAMBO Championships for the Blind and Visually Impaired, which took place in Astana (Kazakhstan) in June. In an interview for the FIAS website, he spoke about his impressions of the tournament.
– I am overwhelmed with emotions, it was the first time I took part in SAMBO competitions of such a high level. Prior to that, I only competed in judo tournaments.
What hopes did you have going to Astana?
– Despite the fact that SAMBO is a relatively new sport for me, I, of course, hoped for the "gold".
What stopped you from winning?
– Probably, insufficient conditions, late began to prepare.
That is, it was necessary to start training a little earlier, then there would be chances of winning?
– Quite a bit earlier to get in shape and get on the mat already at the peak.
How do you rate the organization of the tournament?
– The organization is at the highest level, nothing prevented me from getting ready for the competition. Separately, I would like to note the high level of technical skill of the Georgian athlete Mishiko, whom I lost, he turned out to be a very strong opponent.
In fact, this tournament is the first continental-level international SAMBO competition among the blind and visually impaired in the history of FIAS. Did this level of competition make you nervous before entering the mat?
– Any competition is always excitement. Of course, I was worried, at such a moment it is impossible to remain absolutely calm.
What are the plans next?
– I will train more to take first place at the Asia and Oceania SAMBO Championships next year.
[VIDEO] Blind and Visually Impaired SAMBO Motivation