Winners of the SAMBO World Cup-2012
Competitions
22 October 2012
Sergei Grishin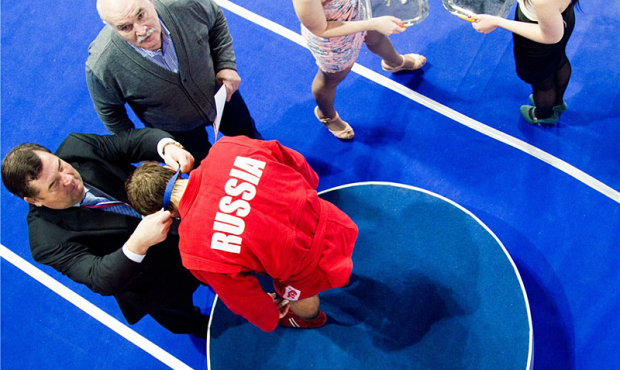 The draw of the SAMBO Word Cup-2012 was carried out in 4 stages and has become one of the key sports events for SAMBO athletes this year. Let's have another look at the events: the first stage was carried out in January in Uralsk (Kazakhstan), "A. Harlampiev Memorial Competition" started in March in Moscow (Russia), and "A. Astakhov Memorial Competition" took place at the end of June in Caracas (Venezuela). Moreover, the final stage of the competitions allowed sportsmen who participated in the World Cup Stage in Prizes of A. Aslakhanov which was held on 1-2 October in Moscow (Russia) to get winning scores.
May we remind that the decision to carry out of World Cups-2013 on different continents was made at the recent meeting of the FIAS Executive Committee which took place at the end of September in Moscow. This decision will definitely allow to expand geography of SAMBO. As you know World cups are carried out in Europe, Pan-America and Asia now. In 2013 parity between the continents will be restored and one of the SAMBO World Cups will be organised by African SAMBO Federation which is going to hold it in Morocco.
This year following the results of four stages FIAS has decided on winners and awardees in each weight category of men and women who shared the prize fund of the SAMBO World Cup. Gold medalists gained 3.000 $, silver medalists earned 1.500 $, and bronze medalists refilled their balance with 750 $.
We offer to your attention the names of SAMBO World Cup-2012 heroes.
And we wish successful bouts, daring and strong attitude as well as accomplishment of all technical ideas in the best interests of beautiful and spectacular SAMBO to all those who will participate in this year's World Championship in Minsk (Belarus).