Experience and youth at the African Sambo Championship 2014
Competitions
27 September 2014
Sergei Grishin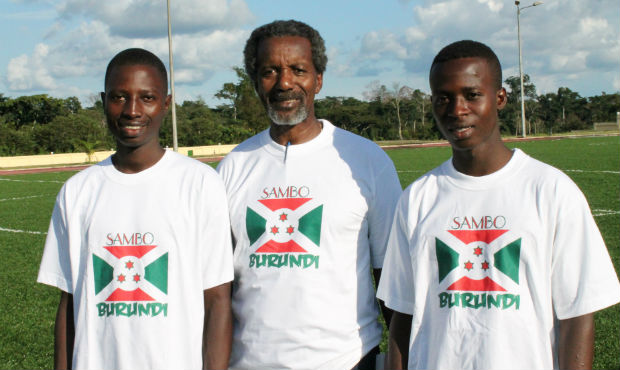 African Sambo Championship 2014 started this morning in the Sports Palace of Yaoundé. Sambo athletes from 11 countries have been preparing for the combats at the football center of the Confederation of African Football and have now entered the battle for continental competition medals. About their preparation for the Championship, things that novices rely on and what thoughts occupy the experienced sportsmen at the competition, read in our on-the-spot report.
The General Secretary of the Cameroonian National Sambo League François Nama is busy with meeting and accommodating delegations. He said that national teams from 11 continental countries would participate in the African Sambo Championship in 2014. Moreover, he shared the information with us about how the competition is advertised: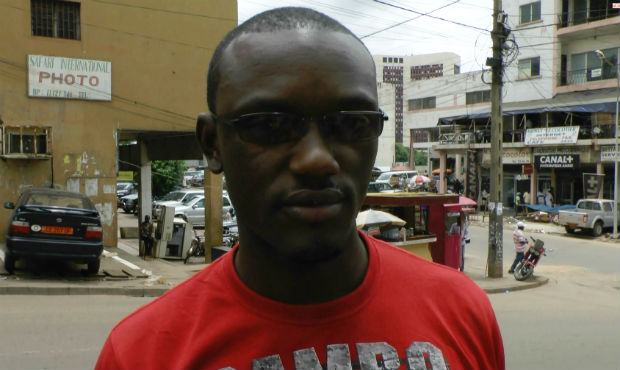 "Cameroon hosts the African Sambo Championship for the first time, and we have made every effort to attract as much attention as possible and to kindle people's interest. We want the event to be familiar to everybody and to get a wide coverage in our country and throughout Africa. That is why along with traditional banners we organized advertising on buses transporting volunteers as they distribute the leaflets with Championship's program. And the speakers broadcast invitations to the tournament for Yaoundé residents. We hope that the sports arena will gather wide audience that will be able to see for themselves what sambo is."
Mauritius Sambo Federation's President Parsad Balkissoon said that his trip to Cameroon was not easy, but "in sport we often overcome different difficulties and a long road shall not pose a serious obstacle". Further he told us that Mauritius is making its debut at the continental sambo championship.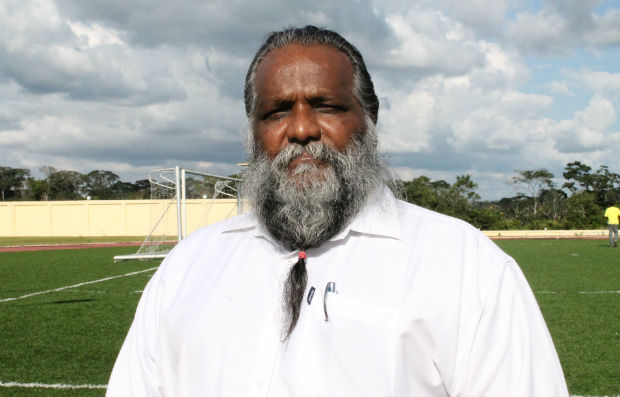 "Thanks to the support of the International Federation of Sambo (FIAS) and the Confederation of African Sambo (CAS) we take part in such a large sports event as African Sambo Championship. We will participate in a continental championship for the first time; however, we are planning to do our utmost in order to reach the pedestal. Our sambo athletes are well prepared, but this is sport, and anything can happen. At any rate we will gain experience, even if we lose. But currently, on the eve of competition, I'm sure that we will manage to get the medals," radiates his optimism Parsad Balkissoon.
"I would like to express my gratitude to the President of the Confederation of African Sambo Dalil Skalli and to the President of the International Federation of Sambo Vasily Shestakov for giving us an opportunity to develop sambo in our country and to participate in a continental tournament. We intend to make our contribution in order to achieve a common goal: To include sambo into the Olympic family," declared Mauritius Sambo Federation's President.
Vice-President of the Cameroonian Sambo National League Albert Ateba Ndongo talks about a lack of experienced specialists in the field of sport organization in the country, however, he claims that "despite this we created an excellent team and we work hard. At the Championship you will have a chance to see that our work bears good fruit." He also expects a big break from Cameroonian sportsmen.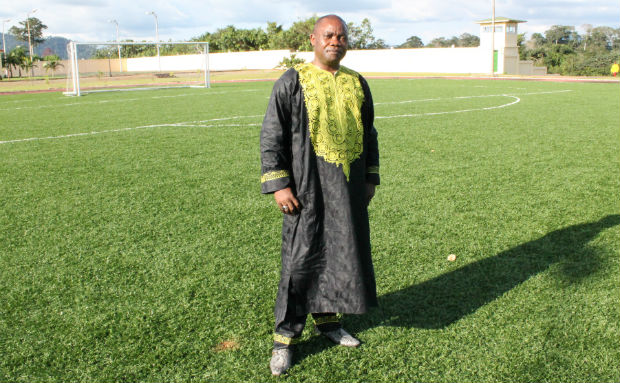 "Our national team is well prepared; the athletes have been training hard and expect to perform at their maximum. The competition takes place in Cameroon, that's why the principal goal of each athlete is to win the medals in their home country," explains the Vice-President of the Cameroonian Sambo National League. "Along with a large number of spectators we expect to see many distinguished guests: Primarily the ambassadors of different states accredited in the country and our Minister of Sport."
Albert Ateba Ndongo also told us about his favorite cloths which he proudly worn on the eve of the African Championship, "I love traditional African cloths. I bought this outfit in Morocco, but I also have lots of similar cloths from Niger and Cameroon. Such outfits are both beautiful and comfortable. Unfortunately, I won't be able to wear such cloths at the competition. I am appointed to the post of the Head of Committee according to the protocol; that is why I will have to wear an official suit from the start until the end of the Championship. Perhaps, I would like to wear my favorite cloths, but I need to look impressive and to wear a suit, and that's what I'm going to do."
On the eve of competition the debutants of the continental championship from Burundi followed an Olympic concept saying that the essential thing is not to win but to take part. "The crucial thing for us at this stage is to take part, and we'll see about everything else later. We have good athletes with successful experience in judo, so they will try to do their utmost to prove themselves in sambo," said the President of the Burundi Federation of Sambo Diomede Rutamuchero.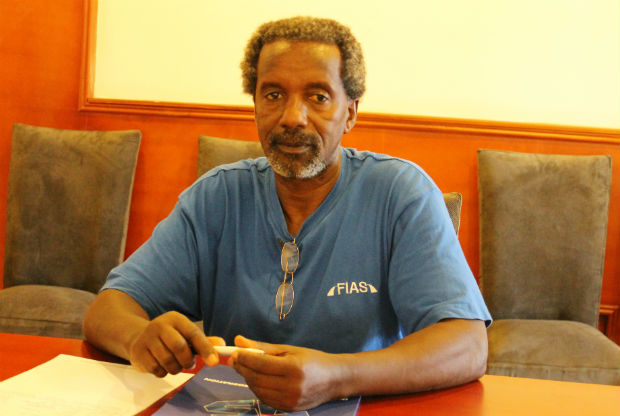 "In Burundi sambo currently becomes more and more popular. We have 5 sambo clubs where more than 100 sportsmen get training," told us the President of the Burundi Federation of Sambo in perfect Russian. "Both women and men practice in our clubs, and sambo also gets more popular with children. However, some girls are afraid to practice sambo: They say they will gain unshapely legs from this sport. But we explain all the advantages of this combat sport to them, and thanks to it they start to train. I hope that the girls will participate in the next continental championship alongside the men."
His knowledge of Russian Diomede Rutamuchero gained when in 1980-s he studied in the Mineral Resources University in Leningrad (now Saint Petersburg). "It was then that I was introduced into the sambo and judo world, such that nowadays I try to develop these combat sports in our country," says Burundi representative.
This is not the first time when Sofyan Havasi from Tunisia comes to the large international competitions. However, this time he is not planning to come to the fighting mat.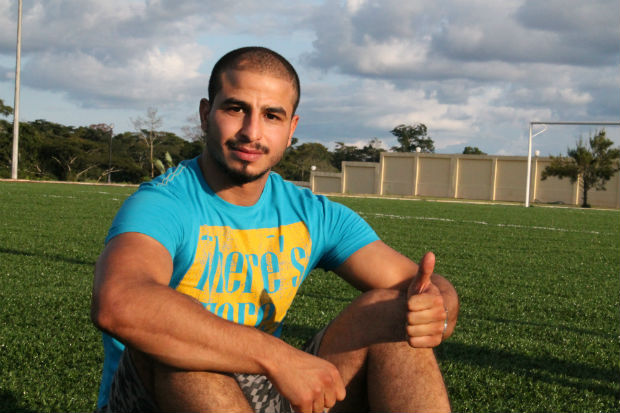 "The first time I participated in the African Sambo Championship was in 2010 and I won the gold medal at once. In 2013, I repeated my success. Now I came to Cameroon as the head of delegation as long as I'm still healing my knee trauma and cannot perform at my best. I hope that I will be able to participate in the next competition and everything will turn out fine," says Sofyan. "Both times when I took part in the Championships in Morocco they were organized at a high level which is not surprising. As for Cameroon, I think it's a very good idea to conduct African Championship here and to give a chance to compete at such a high level to people who couldn't previously travel to the continental tournament."
Sofyan has a high opinion of his team even though he will not be able to help his mat-mates, "All of our sportsmen are quite strong and experienced; our national team was thoroughly training for this Championship. Truth to be told, we had some problems with funding because it is not so easy to find the means in Africa to travel and participate somewhere. As a result, our team is not as big as was planned initially; nonetheless we have sambo athletes who are ready to show good results. We expect a success from this Championship."
The Head of African Referee's Board Mohamed Benfareh as the Chief Referee of the African Championship is dedicated to assure unbiased refereeing at the Championship. This experienced specialist told us about those who are being bet for in terms of refereeing: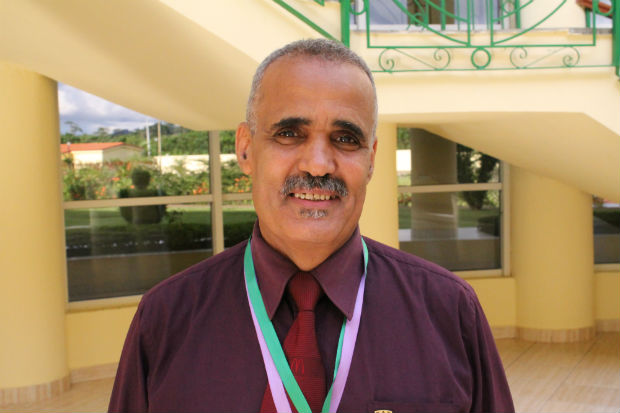 "I have been the Head of African Referee's Board since 2005. Currently our referee group unites Moroccans and Algerians who will also be working at this Championship. They have quite a high skill level: Many of them were refereeing at large international competitions, including the Universiade, SportAccord Games and Sambo World Championship. I know that Cameroonian referees participated in the international seminar for referees in Cyprus that was being held under the aegis of FIAS. One of them even achieved an international referee category. Unfortunately, I have not seen them in action yet and cannot judge about their level. But I will have a chance to do this at the seminar on the eve of the African Championship. And those of them who will show their best will get a chance to work at the continental tournament."
The Championship starts today. You will soon be able to learn about the first day results at FIAS website.