The Reporting and Election Congress of the African SAMBO Confederation was held in Morocco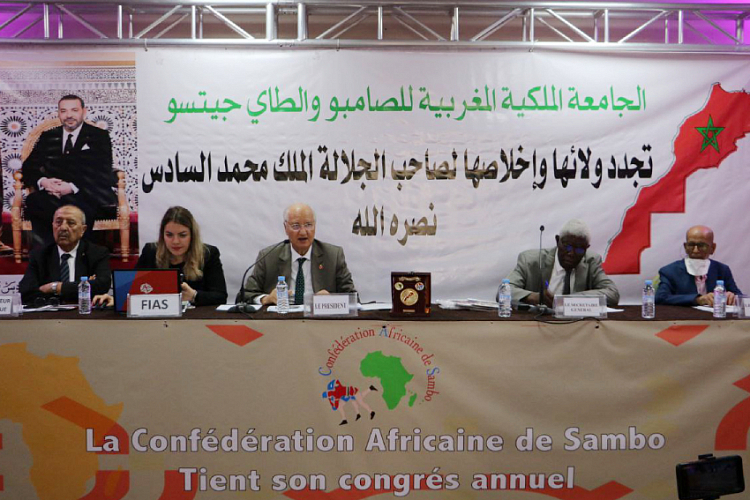 The event with the participation of the Presidents of the National SAMBO Federations of Africa took place on May 19, on the eve of the start of the African SAMBO Championships in Casablanca (Morocco).
The congress began with a minute of silence – the delegates paid tribute to the memory of the head of the Angola Sambo and Kurash Association, Eduardo Kano, who suddenly passed away.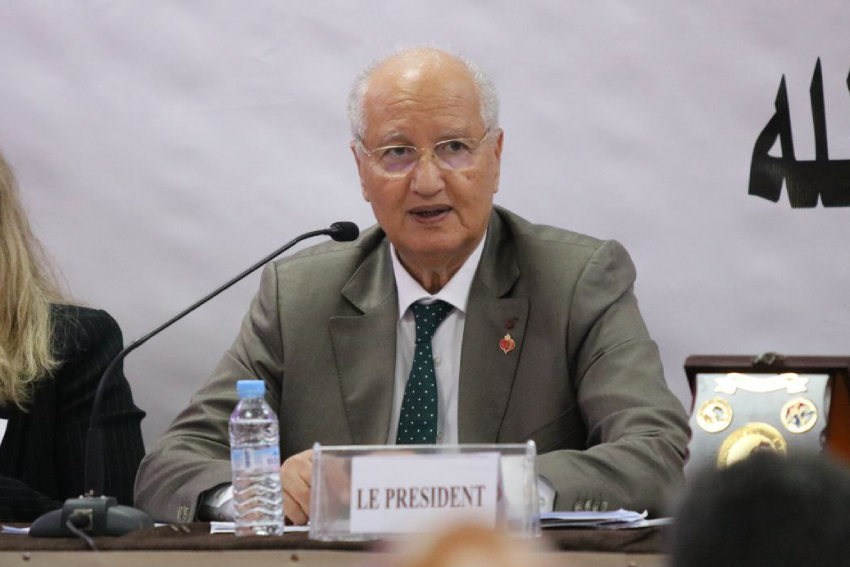 The President of the African Sambo Confederation (CAS) Dalil Skalli made a report where he summed up his four years of work in the organization. Dalil Skalli focused on improving the professional skills of African sambists and achieving better results in international competitions. The Secretary General of the Confederation, Francois Mbassi, in turn, spoke in detail about the activities of the commissions of the continental federation.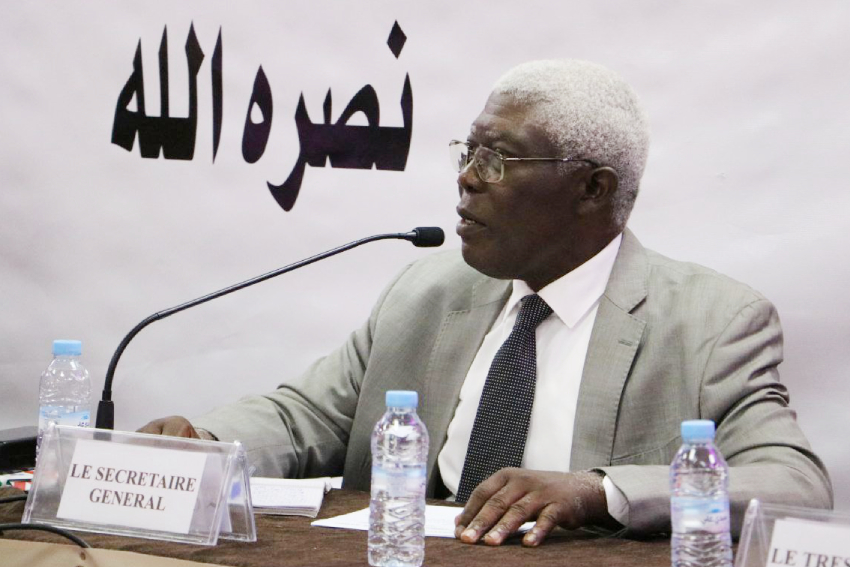 Then elections of the leadership of the continental federation took place. Congressmen voted for the re-election of Dalil Skalli as President of the CAS, Francois Mbassi as Secretary General, and also elected a new composition of the executive committee and commissions of the organization.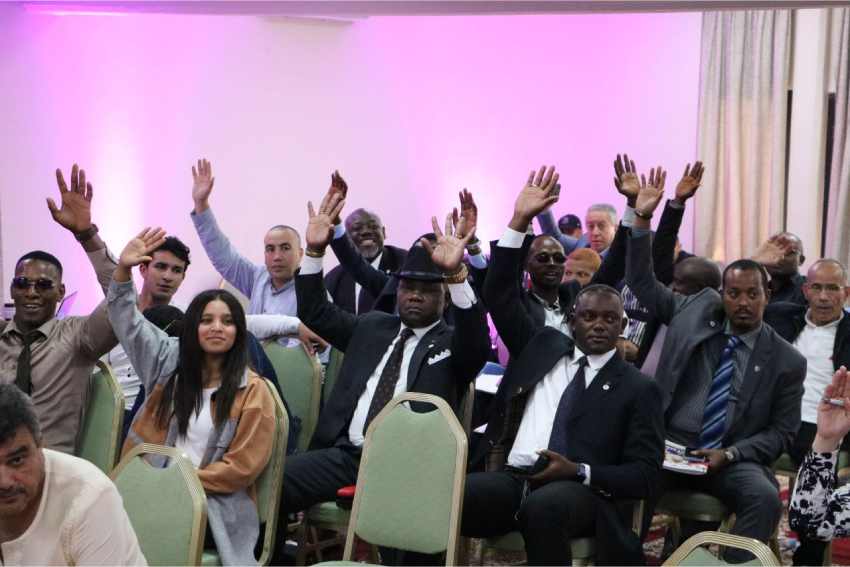 Also during the work of the Congress, the delegates identified candidates for the next African Championships. They were the Republic of the Congo and Egypt.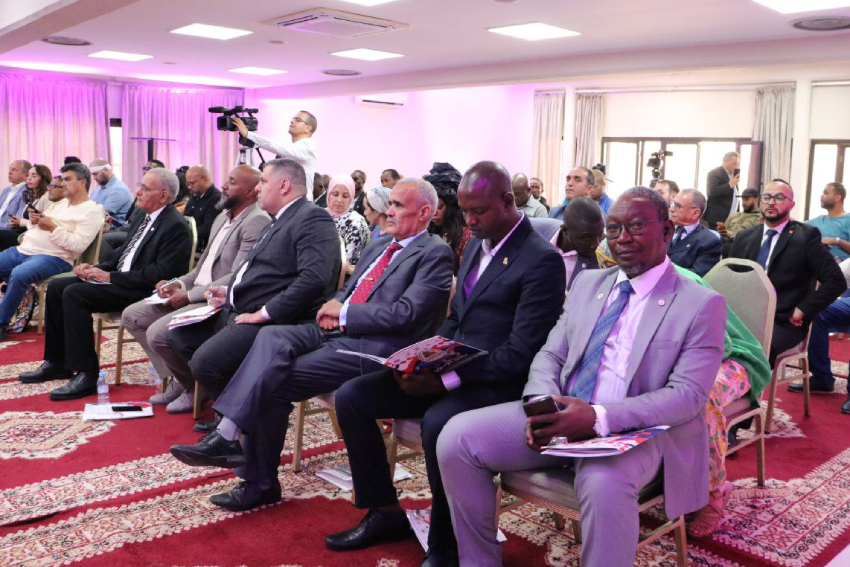 "We will continue to actively develop SAMBO in Africa and expand the geography of countries. I am absolutely sure that in the very near future our continent will have new world champions. Cameroonian athletes Seidou Nji Moulu and Maxwell Djantou Nana set an example for all African sambists by winning gold medals at the World Championships in 2020 and 2021. I am convinced that representatives of other countries of our continent have every chance to repeat this success, we will strive for this, raising the level of professional skills year after year," said President of the African Sambo Confederation Dalil Skalli.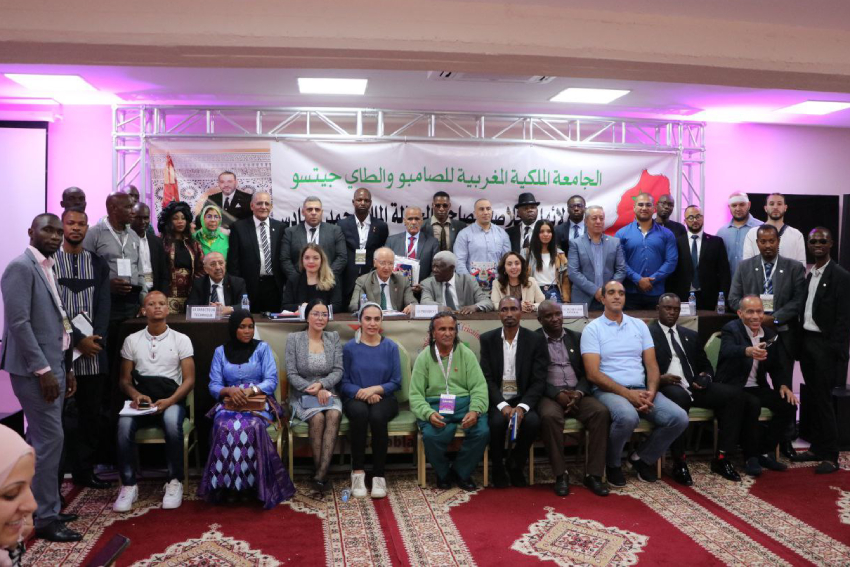 The 2023 African Championships will be held from 20 to 22 May in Casablanca. Medals will be raffled off in Sport SAMBO, Combat SAMBO and Beach SAMBO.