First Venezuelan Beach SAMBO Championships Held in Choroni
Federations
2 October 2019
Aleksandr Solomahin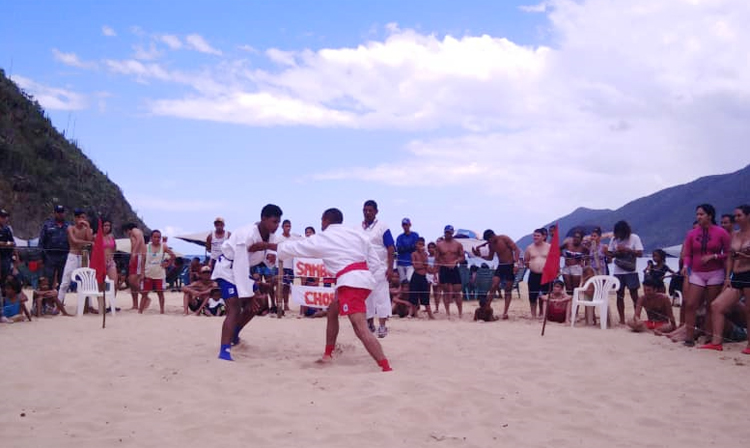 The first Venezuelan Beach SAMBO Championships took place on September 28 in the Venezuelan resort town of Choroni, Aragua state, on the beach Playa Grande ("Big Beach"). Reportedly, 87 athletes from 7 states - Aragua, Anzoategui, Barinas, Bolivar, Delta Amacuro, Falcon, and Mérida - took part in the competitions.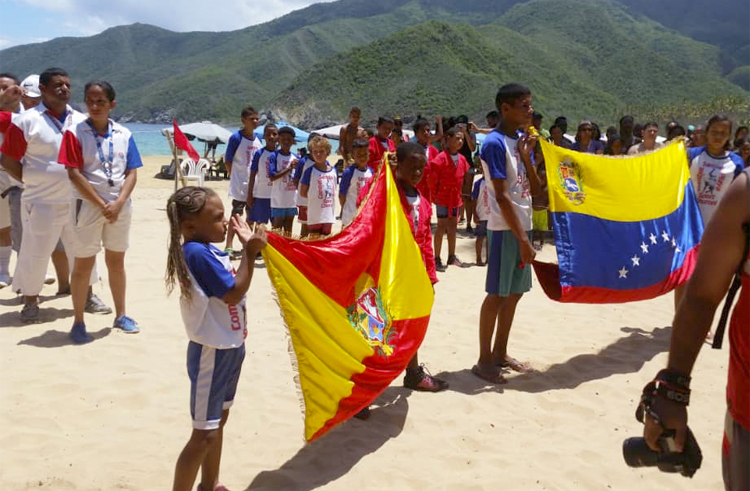 Before the start of the tournament, a referee seminar was arranged, in order to provide insights into the subtleties and specific features of the beach SAMBO rules. Eventually, six referees were allowed to work at the competitions. The athletes competed for medals in five weight categories among women and in five among men.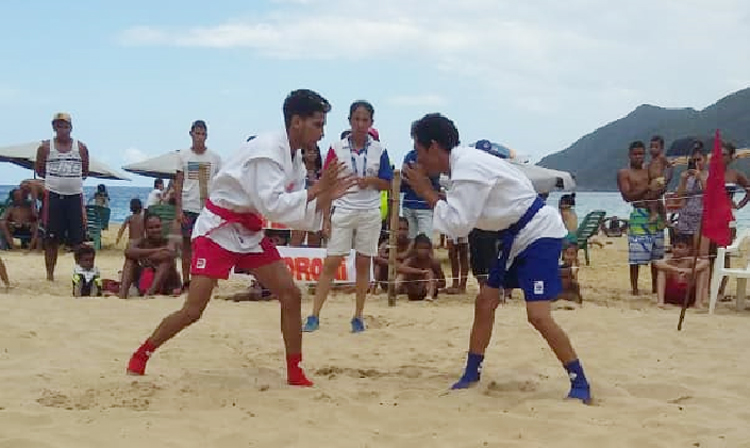 'We keep on our intensive work on the development of SAMBO in Venezuela. We already have four specialized beach SAMBO clubs, and their number continues to grow. They serve as a kind of training centers in various cities along the coast of Venezuela. Furthermore, the Commission on the Development of Beach SAMBO was established as part of the Federation, which is headed by Emilio Alonso,' claimed Cesar Arteaga, President of the Venezuelan SAMBO Federation.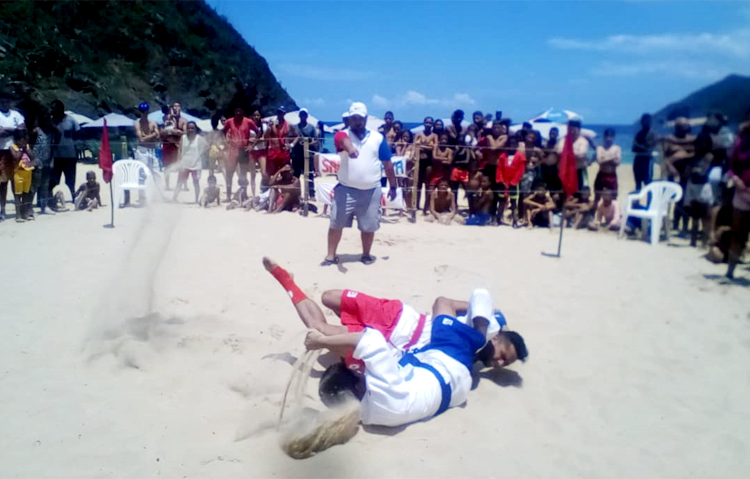 Team Standings of the 2019 Venezuelan Beach SAMBO Championships
1. Delta Amacuro (3 gold, 2 silver)
2. Falcon (3 gold, 1 silver, 1 bronze)
3. Delta Amacuro (2 gold, 1 silver)
4. Delta Amacuro (1 gold, 1 silver)
5. Bolivar (1 gold)