The first beach SAMBO tournament in Morocco took place at the most popular beach of Casablanca
Federations
11 August 2017
Sergei Grishin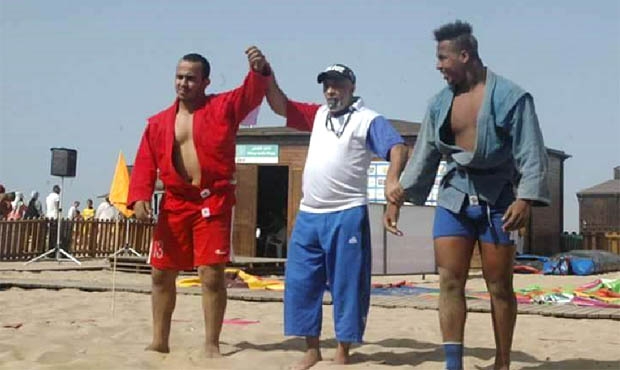 About 60 athletes, competing in various age and weight categories, took part in the first beach SAMBO tournament in history of Morocco. It was held on the 8th of August at Ain Diab, the most popular beach in Casablanca. Local sportsmen got an opportunity to try their hand at a new event, this tournament also made good promotion of SAMBO among the Moroccans and tourists, who were at the beach during that day.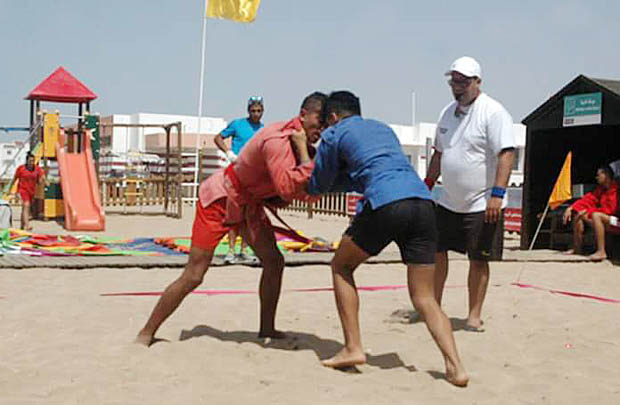 Ain Diab beach attracts whole families as it`s a brilliant place for relaxing at the seaside, so it`s extremely popular among the locals. It has everything you need to relax in the sunshine, there are also football and beach volleyball playgrounds, running tracks, workout spots and so on. This August beach SAMBO has become another sports entertainment option, available to everyone who frequents this place.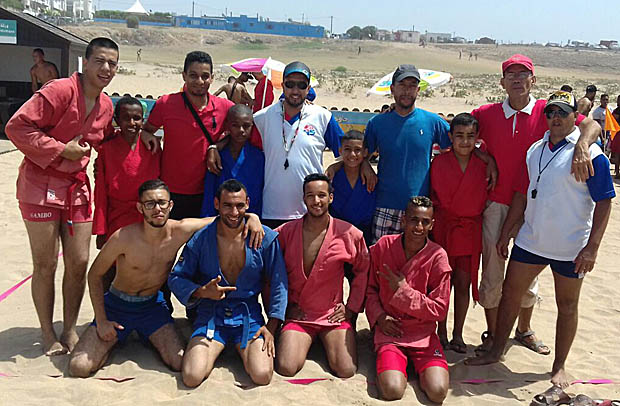 – As soon as the competitions began, they started attracting spectators from all over the beach. People, who came to the beach just to have a sunbath, witnessed a new and spectacular show and found it interesting. Soon there were lots of active spectators, they didn`t only watch the fight, the audience cheered for the winners and just for the athletes they liked, – said president of the Royal Moroccan SAMBO and Taijutsu Federation Dalil Skalli. – I`m sure that this tournament has been a good promotion for SAMBO, our favorite sport!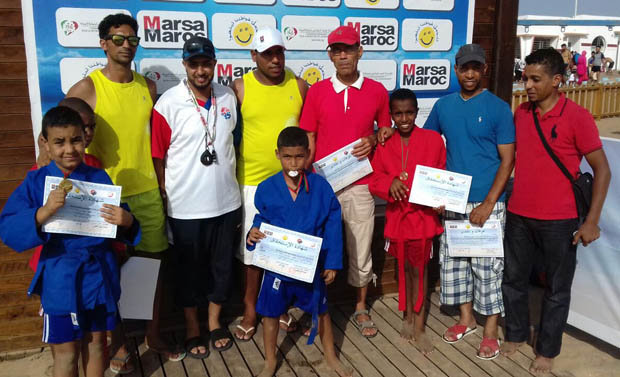 Competitions were hosted by the Moroccan SAMBO and Taijutsu Federation, with support from Moroccan Ministry of Youth and Sports and FIAS. This tournament became part of the «clean beaches» program, which has been carried out in Morocco over recent years. According to the hosts, the competitions were a major success and the atmosphere was really friendly and vivid. After such a great debut local SAMBO athletes plan to hold such beach SAMBO events in the future.