Paule SITCHEPING: "An Athlete Has To Work Hard To Achieve Results"
Personalities
3 July 2018
Aleksandr Solomahin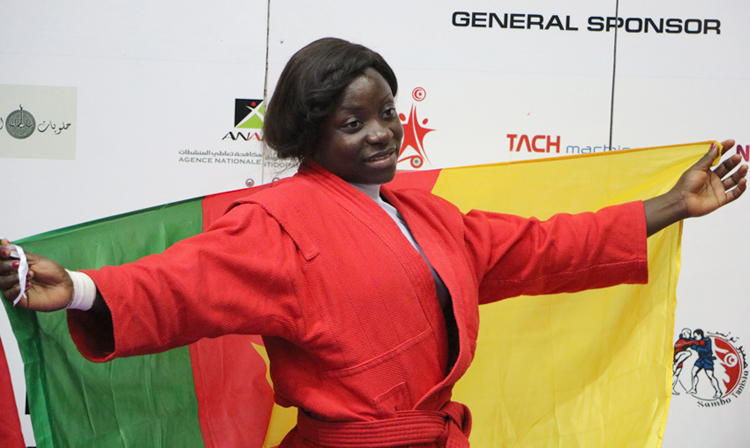 Cameroonian sambist Paul Sitcheping easily and naturally won the African Championships in Tunisia in the up to 64 kg weight category among women. She had won all her fights in the course of the tournament ahead of time, and very confidently for that matter, thus becoming a three-time African champion in SAMBO. In her interview to the FIAS website, the sportswoman described the formula of her success, how she celebrates the victory, and at what SAMBO tournament she plans to perform next time.
- Congratulations on your victory! What emotions are you experiencing now?
- I'm very happy, as this is my third gold at the SAMBO Championships of Africa. I am proud of my result, and I'm going to keep on training a lot, to conquer new heights.
- How difficult was it to win this time?
- Actually, I had no big difficulties on my journey to victory, for I had done a great deal of training in a time of preparation for this championships.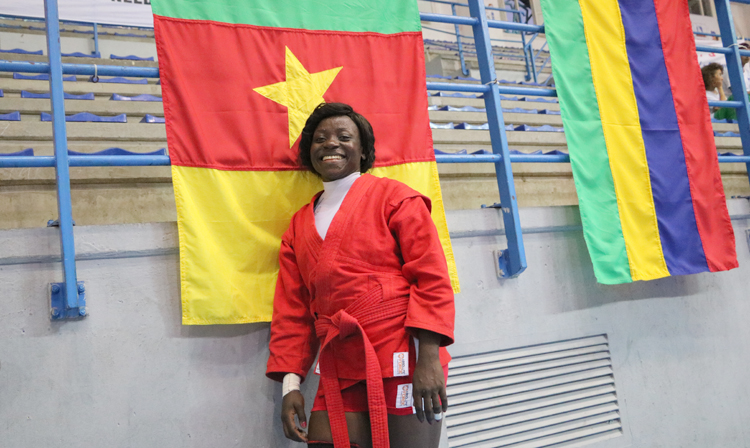 - And what can you say about your opponents?
- I believe all of them have great potential and good abilities, but an athlete has to work hard to achieve results.
- What SAMBO tournament do you plan to perform at next time?
- At the moment I do not know as yet. Perhaps it will be the World SAMBO Championships in Romania, but I can only say more about it after my coaches compile the list of the national team athletes for this tournament.
- Are you going to celebrate your victory at the Championships of Africa, in any fashion?
- Probably I'm not. I'll just come back home and keep on practicing. But, of course, we cannot do without dancing and songs, me and my team - we Cameroonians enjoy these things very much.