Won a prize – and again in the battle!
Competitions
16 March 2013
Sergei Grishin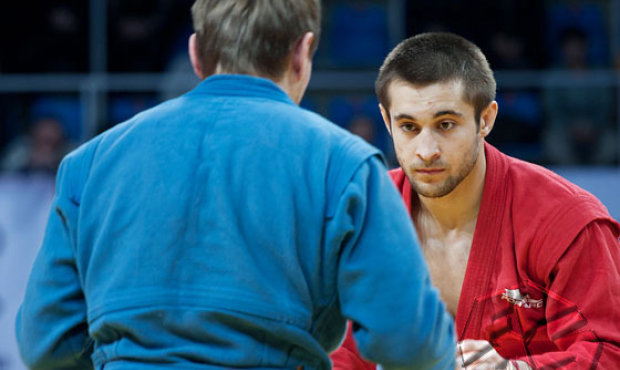 The A. Kharlampiev Memorial World Cup stage that we will be held in Moscow on 23-24 February in the memory of Anatoly Arkadyevich Kharlampiev, one of the founders of SAMBO. The Stage in Moscow is one of the seven ones held in 2013. We remind that this year the Cup issue in FIAS has changed. There will be seven stages this year but only four of them will be included into the World Cup 2013 ranking. The Moscow stage is one of them.
By the way, the long-awaited awarding ceremony for the previous season winners, those who were the best in 2012, will be held in Moscow. 7 women and 7 men, absolute leaders of modern SAMBO, will be awarded in Moscow and will immediately jump into action to prove their invincibility and power this season.
The representative of mass media will also prove their professionalism and enjoy SAMBO and work at SAMBO competitions. They will not stay without awards as well as the International SAMBO Federation established awards for journalists in 2012. Professionals in sport photo, TV and writing genres will be awarded with valuable gifts from FIAS. But for the sake of intrigue we will not tell what presents there will be.
By the way, this year the awards will be given not at Druzhba hall that is well-known to SAMBO athletes but at Igrovoy hall of the CSKA universal sport complex. At first the organisers think of holding the tournament at the new SAMBO-70 gym that had just been opened by President of Russia Vladimir Putin. But it is more likely that The A. Kharlampiev Memorial World Cup stage named will change its location only in 2014.
As for the teams and participants, we will find a wide range of represented countries - 23 countries and a large number of athletes and members of official delegations.
There is one week left until the event that will gather SAMBO fans from all over the world in Moscow. We hope that the snow covering Moscow streets at the moment will change into the battery of attacks on CSKA SAMBO mats.
Natalia Yukhareva
www.sambo.sport