Do You Remember the Fight of Emelianenko Brothers (That Ended In 7 Seconds)?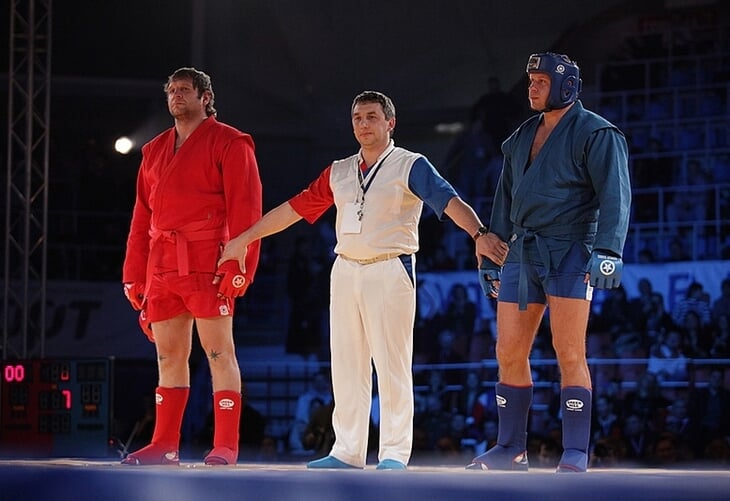 They met in the finals of the Russian Combat SAMBO Championships. It's a real retro!
Emelianenko brothers are the legends of mixed martial arts. Both are representatives of combat SAMBO who won the World Championships 7 times at halves. And in 2012, Fedor and Alexander met at the Russian Championships.
The brothers were intentionally seeded into different sections of the tournament grid, but they secured the absolute category and met in the finals. Everyone in the audience understood that there would be some sort of underplay in the decisive bout. As a result, the fight lasted only 7 seconds: Alexander lost to his elder brother, and everything happened in a pretty warm atmosphere.
Aleksey Safonov recalls those finals with people who were present then at the Moscow «Druzhba» Health Center:
• Sergey Eliseev, President of the All-Russian SAMBO Federation;
• Alexander Korshunov, Alexander's coach at the time;
• Vyacheslav Vasilevsky, the winner of those Championships of Russia;
• Alexander Zagorsky, the chief ring announcer of Russia.
***
The 2012 Russian Combat SAMBO Championships were held on 3-5 February. According to the protocol, 14 people performed in the over 100 kg weight category, and the bouts in this division — the most prestigious one — always close the Champions of Russia.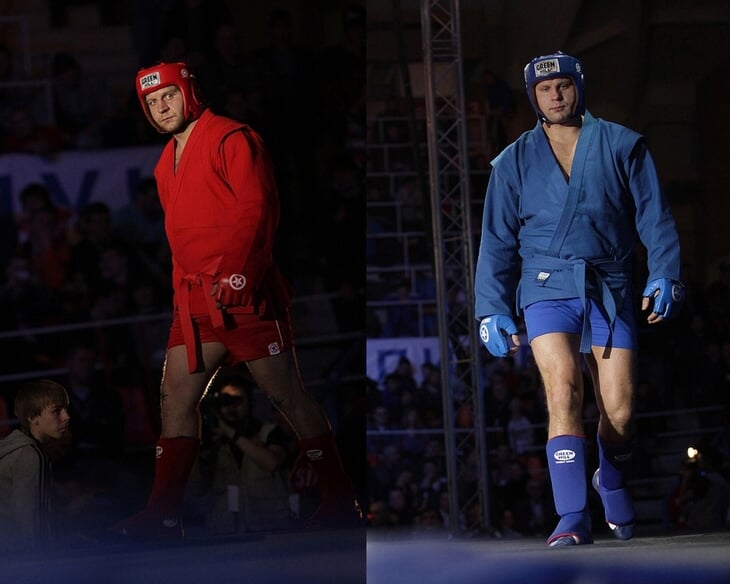 'The Emelianenko brothers' match was the last in the Championships. That is, all competitions led precisely to this fight that crowned everything else,' says Vasilevsky who had already won a gold medal by that time.
No one else had any chances to win. In the semifinals, Fedor stopped Kirill Sidelnikov in 11 seconds, but this came as a little surprise, since Sidelnikov was Emelianenko's trainee.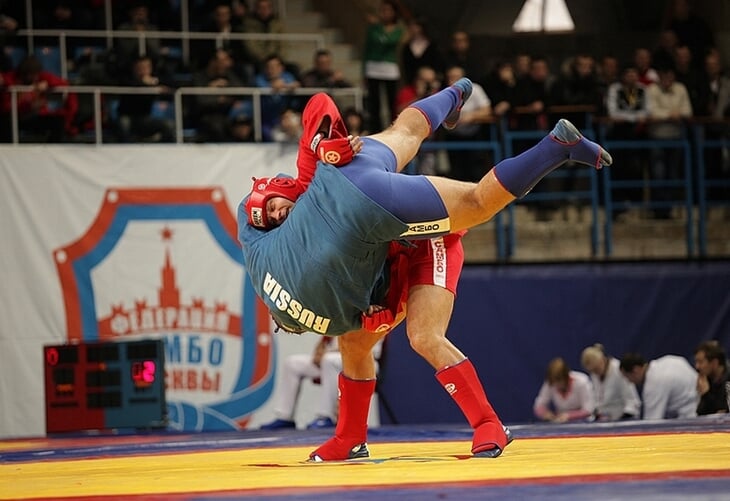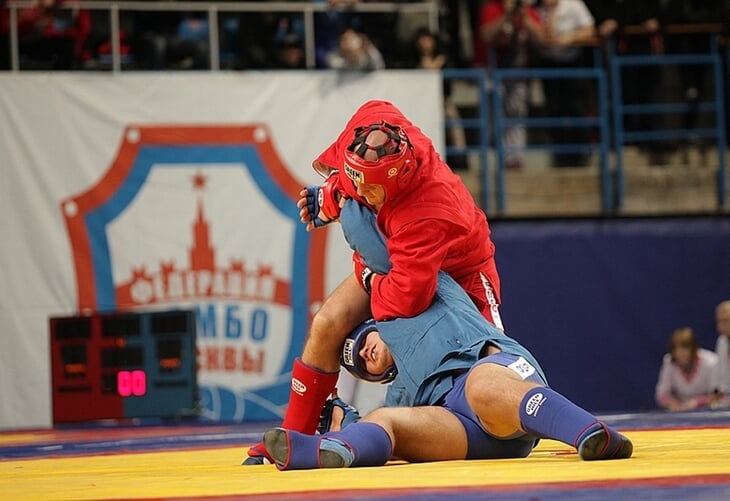 And Alexander defeated Alexey Knyazev in two and a half minutes: the referee stopped the bout because of Knyazev's inability to continue the fight.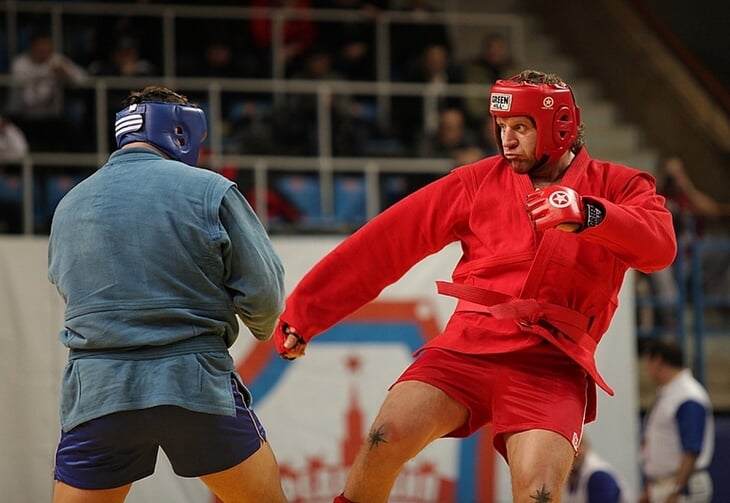 'When we were coming to combat SAMBO competitions, either me or Fedor, then all the rest athletes in our category stopped considering the first place as their option. They took that as bad luck,' Alexander told me in 2017.
This was confirmed by everyone else.
'As one would expect, the brothers were set apart so that they could only meet in the finals. There was no competition to them,' recalls coach Alexander Korshunov.
Zagorsky backs him up: 'It was clear from the very beginning that if both brothers participate in the same weight category, then they will reach the finals. Before the fight, I presented the brothers as warmly as possible. Yet, frankly speaking, I really doubted that some really tough fighting would take place on the mat.'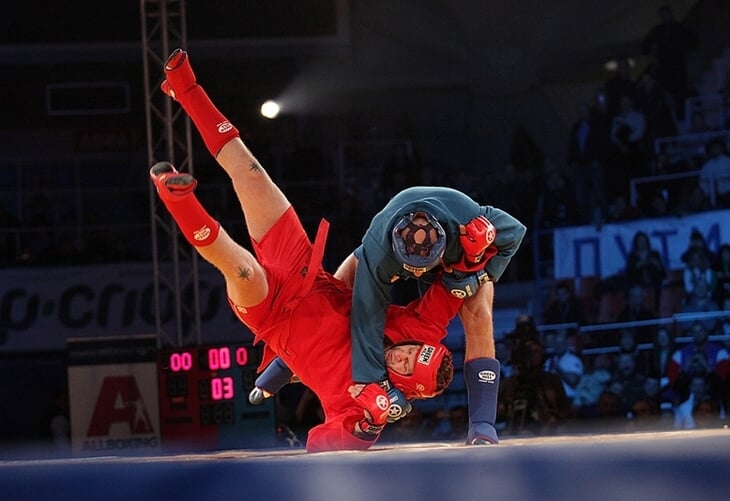 Now take a little bit of your time and watch the 2012 Russian Championships finals featuring the Emelianenko brothers. Surely, voiced over by Alexander Zagorsky.
'Few people expected a real fight. At that time, they did not have such strained relationships. Myself, I thought that something like this would happen: a throw and a submission hold, or a choke hold. I understood that they would not fight. The only question was, who was going to win. Maybe they would decide that it would be Alexander. That would look sensational.
As far as I remember, there was no thunderous applause when these finals were over. As if everyone knew. Everything ended dry and simple,' tells Vasilevsky.
Zagorsky says that some disappointment has indeed been noticeable among the fans in the stalls, but also there was understanding that there can be no fighting between brothers.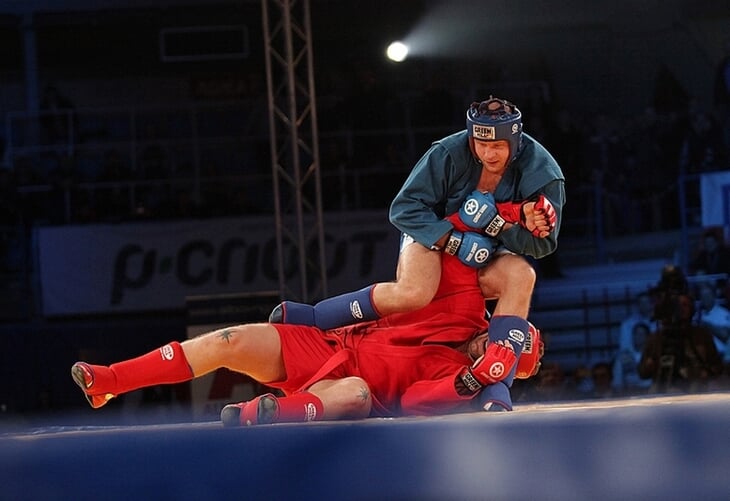 According to Korshunov, Fedor's victory was a foregone conclusion.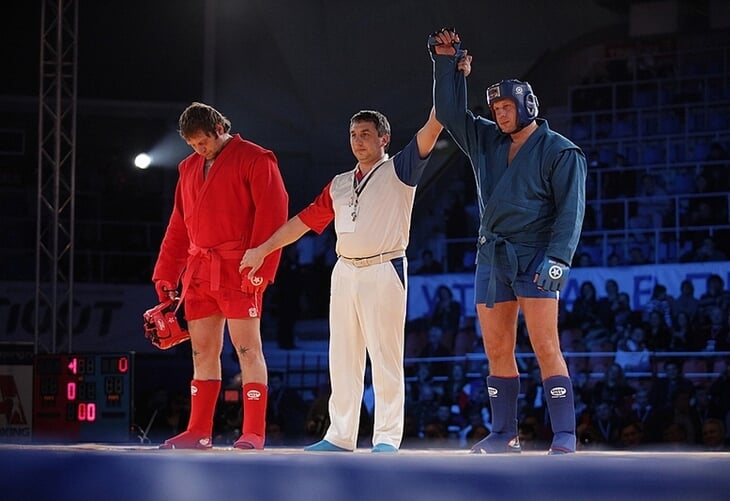 'It was by no means a rigged match. Fedor should have become champion. Alexander loved his brother, he did not even allow a thought that this could have happened somehow different. And which of them would go to the European and World Championships was quite a different matter. It didn't matter if you scored first or second, they could always agree on it: if for some reason the first number couldn't go to the competition, then the second would,' recalls Korshunov.
Eventually, neither Fedor nor Alexander went to the European Championships or World Championships that year. Sidelnikov who first won the European Championships, and a few months later the World Championships was a star of both tournaments.
The President of the All-Russian SAMBO Federation Sergey Vladimirovich Eliseev also did not see any kind of intrigue in those finals, but believes that the brothers showed respect to spectators.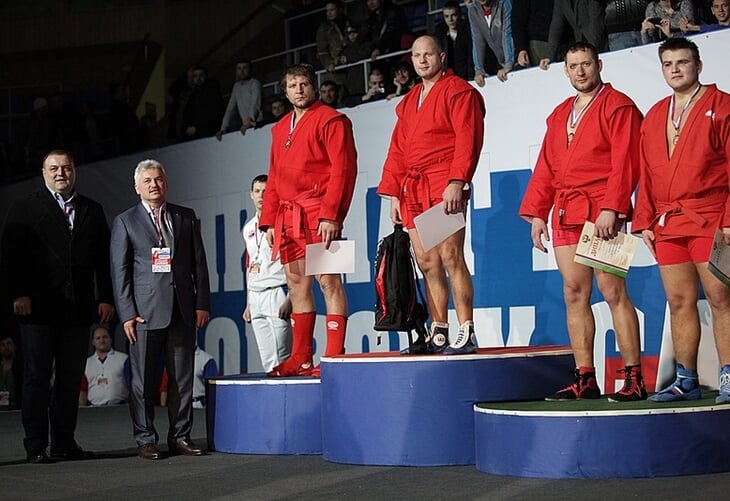 'It was clear who would win. Nobody expected other options, as Fedor could not lose. From the very start, Alexander was not a favorite. Two brothers: what were they expected to do, mutilate each other or what? Many thought that they would not come on the mat altogether, that instead they would get a medical leave or something else. But they were athletes, and they understood that spectators came to watch them. Therefore, they did the maximum that brothers could do in such a bout, showed respect for their fans and demonstrated a good example,' said Eliseev.
'Immediately after the finals, Alexander said: «How could I possibly fight against my elder brother?»,' related Zagorsky. Those Championships were a rare occasion when Fedor spoke.
'Today, my brother gave in to me. He always does. I wish to thank the tournament organizers who seeded me and Sasha into different subgroups. How did I estimate our chances in the finals? Only the mat could decide,' claimed Emelianenko Sr.
Source: sports.ru