Rules of Life. Marko Kosev
Personalities
4 December 2015
Sergei Grishin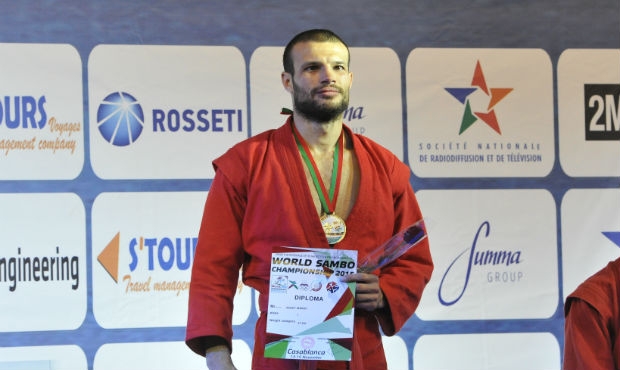 Marko Kosev, five-time world champion in Combat Sambo
I'm starting to understand what I've achieved. People around the world now know and respect me as a great athlete. I achieved this success through a lot of hard work.
After the end of the World Championship in Morocco, Fedor Emelianenko's coach Michael Ilyukhin personally congratulated me. He said he never doubted my qualities and was convinced that the fifth title would be mine. This is great recognition for me.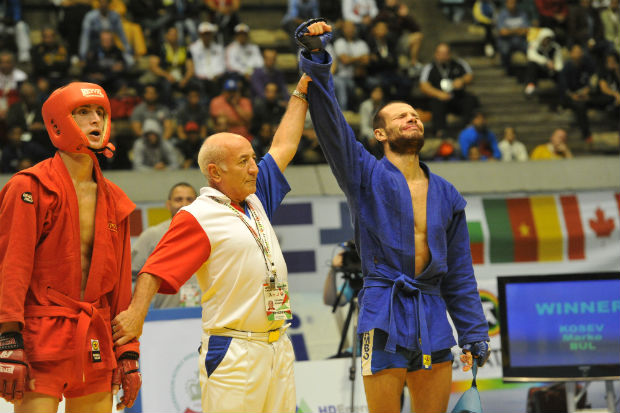 There was a lot of motivation for the World Championship in Morocco. Last year in Japan, I was second, and I was very disappointed. But we all know that in sports there are both victories and defeats. So before the World Championship in Morocco, I was well prepared and focused on winning.
My fifth world champion title in Sambo wasn't so easy for me. There were 13 first-rate fighters in my weight category, and to succeed I had to win three times. I managed.
I'm a professional. I have a career in MMA, but I still haven't decided whether to move completely into the world of mixed martial arts. However, my coaches feel that I can compete at the highest level for at least the next five years. I'll probably decide within a year what I'm going to do next.
I want to concentrate on higher education. I'm studying to be a Sambo coach, and this is what I want to do in the future. I'm also planning to open my own club, but that's still in its infancy. The club will carry my name, and there will be training for beginners. I plan to train children aged 6 years and over.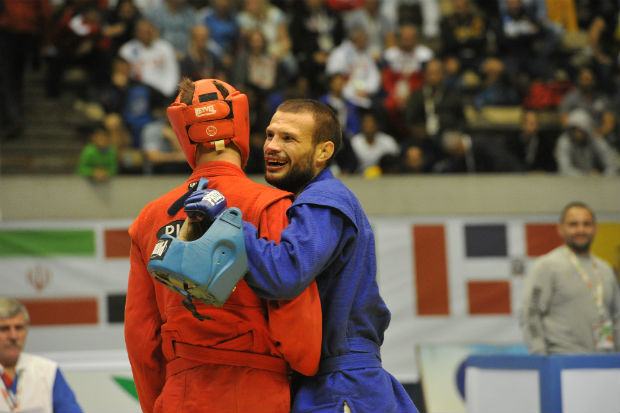 Sport is an important part of everyone's development, and I want to do everything possible to help people progress Children should have the opportunity to train, and that's what I'm focusing on right now. I hope I'll be able to organize a Combat Sambo tournament in the near future.
It's well known that sport in Bulgaria is going through hard times. But I have hope. I'm going to get the support of a major sponsor, and that makes me very happy. If everything works out, it will be a new start for me.
I waved the national flag, showing the world that there is a country called Bulgaria, where strong people worthy of being number one in the world live. I'm doing it for everyone in Bulgaria.
My greatest achievements are my world champion titles in Sambo.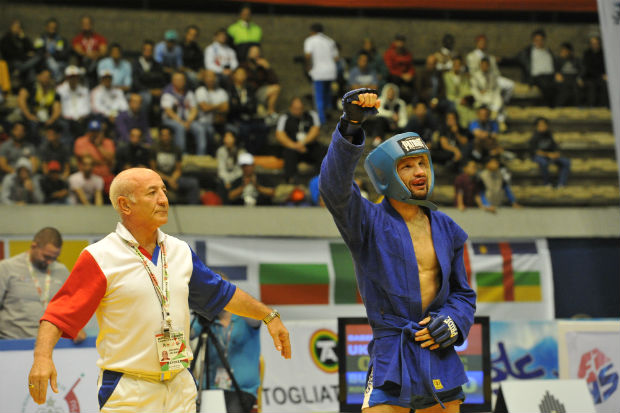 Sambo is a sport that draws you in right away. One of the contestants always wins the fight. That's why I like it so much, and why I do it.
I've never been afraid of pain. Never. But I'm always afraid I won't live up to the expectations of my friends, my country, and everyone who's cheering for me. The pain you feel from missed punches is nothing compared to the pain of failure.
Any result is a combination of 50% and 50%. You give the first 50%, and God gives the second 50%. Our job is to train and be prepared. If God see that you deserve a victory, He gives it to you.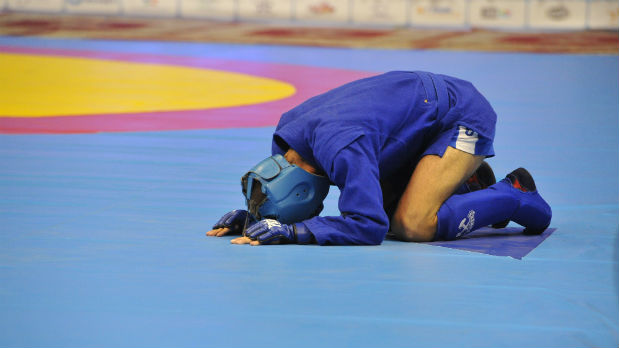 Sport taught me that I have to fight not only on the mat, but also in life. I've learned not to give up in hard times. When something bad happens, I'm even glad, because I see it as a challenge. If I overcome it, then I'm on the right track, and I'll succeed.
My most important victory in Sambo was in 2010, when I was stronger in the final than the Russian athlete Ali Bagautinov. Today this guy is in the top 3 in the UFC – the world's largest mixed martial arts organization. This win gave me the strength to go forward, because I beat this guy and realized I'm just as good as he is. This means I can also have leading roles in the UFC.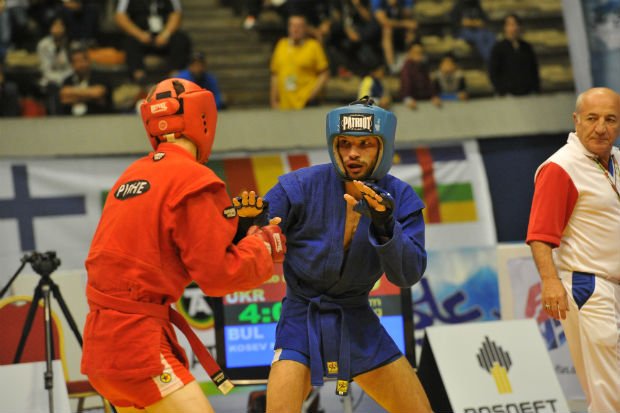 I gave my fourth gold medal in a World Sambo Championship to the small gym where I started training. I think it will be a good motivation for the kids who train there to go forward and not give up. They'll train harder. After all, you can never know where your luck is waiting for you. I started in this gym too, and I want them to know that nothing is impossible. You just have to want it badly.
Prepared from online media materials.