Life Rules by Murat Hasanov
Competitions
11 December 2012
Sergei Grishin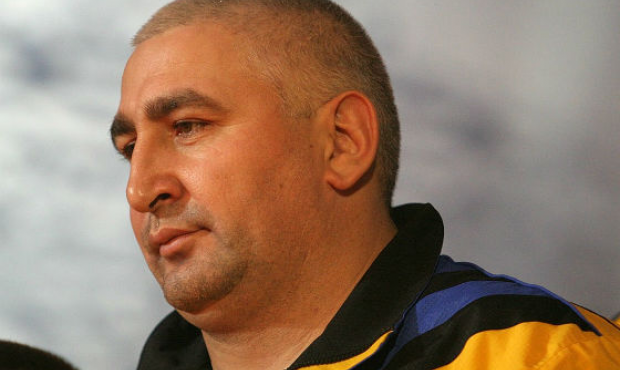 The legendary SAMBO wrestler, record-holder in the number of world champion titles in heavyweight SAMBO Murat Hasanov had a birthday on December 10. FIAS website joins in kindly congratulating this honourable person, great champion, politician and a public person. We would like to bring to your attention "Life Rules" by Murat Hasanov.
Murat Hasanov, 11-time world SAMBO champion:
Honestly, I never aimed to win so many medals at the world championships. I just tried to win every particular fight. And I learned to catch the drive.
As a child, I was disproportionate – thin and very tall. When I was 13, I decided to go in for wrestling, and at first I was considered hopeless. I wasn't offended at all, especially as besides wrestling I liked volleyball – I even took part in regional competitions, and football.
In the modern world, there is too much temptation. This is not only about poisonous influence of the street, but also computer games and the Internet that an ordinary teenager got really addicted to. Previously, guys used to break their ears on purpose when they went to sea or to another city, so as to look like wrestlers.
Every other is a wrestler in Adygeya. The rest are women.
I never said that I was going to win the world or Russian championships. I said, "Well…you never know".
My opponents knew three things about me. First, Hasanov stands well and doesn't fall. Second, never make Hasanov angry. Third, "Hasanov's retention" is worse than the painful one. All of them gave up. And it's true!
The most valuable advice I've ever got is "Always be the heart when wrestling. Think about wrestling, not about winning".
Of course the contestants hear everything told and prompted to me. I'll never forget… I was fighting with Misha Starkov for getting into the final. I was leading 5:0. His couch shouts, "Misha, undercut! Misha, undercut". But Misha was walking around doing nothing. So I undercut him to a clear throw. I asked the couch, "You wanted him to do this?" The couch said, "Yes".
The most difficult for a reigning champion is to prove his right for a high title once again.
Every victory comes ever harder. Self-confidence and intense training are half-battle. The moral support from my relatives, friends, couches and fans is always of great help.
When the audience supports you, you fight using two energies: your own and the energy of the audience. It was like this in Sofia, when I became 11-time world champion. The audience was giving a standing ovation until I left. They were shouting, "Hasan! Hasan!" It's wonderful. It's unforgettable.
SAMBO wrestlers often make huge success in ultimate fighting.
I try to resolve any conflict peacefully. I don't like arguing.
Let people decide whether I deserve their respect. I just try to do what I can as well as possible. I'm even a little scared of fame, as I've often seen people break down when they're in the spotlight.
Maybe due to mentality, but I think they should write more about sports and sportsmen. A person should know what stands behind this or that award.
I had two serious injuries, when I was in a plaster cast waist-high for three months. After that, when you start training again, you're frightened that you won't make it ever again.
Family is everything to me, especially now, when sport and managing job take ever more time. I'd like to say something special to my wife. I'm very grateful to her for a lot of things – for patience and understanding, for children to whom she pays so much attention, for the ability to welcome guests, for respecting my friends.
I appreciate male bonding very much – communication, friends' support have always been important for me. I'm also always ready to give a helping hand if a person needs it.
Passion for horses is our family trait: my grandfather always kept horses. I support this tradition. English thoroughbred horses are a labour of love. When I want to be alone, I go to the stable to pat my horses and treat them with a carrot.
Source: www.sport-express.ru; www.circas.ru; www.adyga-postpredstvo.ru; www.nebokubani.ru; www.kavkazweb.net.