FIAS and CAS representatives inspected the readiness of Egypt to host the African SAMBO Championships
Competitions
5 July 2021
Aleksandr Solomahin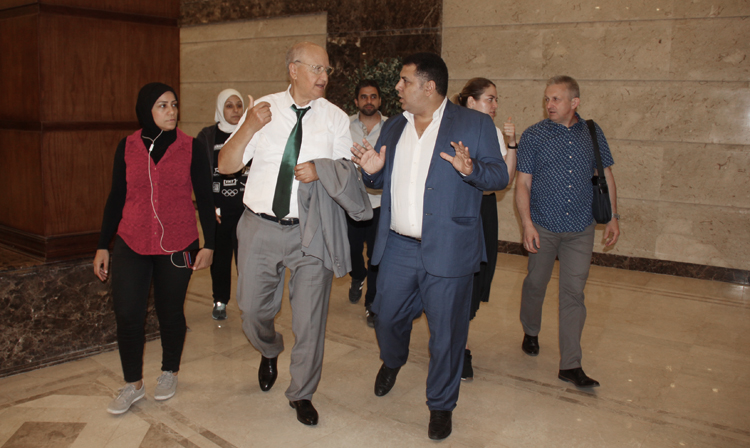 The African SAMBO Championships in 2021 will be held in Egypt for the first time. The tournament will take place on July 29-31 in Cairo. In order to check how the national SAMBO federation is preparing for its debut continental championship, an inspection trip of representatives of the International and African SAMBO federations to the country took place.
Over the course of three days, FIAS Vice President, African Sambo Confederation (CAS) President Dalil Scalli, FIAS Executive Director Sergey Tabakov, and Head of the FIAS International Department Sofia Ryazanova not only checked the readiness of the facilities that will be involved in the African Championships, but also carried out a number of important meetings.
The delegation visited the Olympic training center for Egyptian national teams. The director of the center, Atef Hammuda, spoke in detail about this facility. At the moment, teams that will represent Egypt at the Olympics train and live there. This is a huge territory with a large number of structures with everything you need for living.
Staying in such a place was an excellent opportunity to tell the sports professionals about SAMBO. Sergey Tabakov made a presentation of SAMBO for coaches of national teams, where it was explained and shown in an accessible form what SAMBO is.
After that, a meeting of FIAS representatives with the Chairman of the Cairo Stadium Administration took place. Major General Ali Darwish said that the Cairo International Stadium is a whole complex of sports facilities, which occupies a huge territory and has all the necessary amenities. This is the place which will host the African SAMBO Championships 2021.
"It was decided to host the continental championship in one of the halls of this stadium. The stadium itself is huge, with a new renovation and may well become the arena for the World SAMBO Championships in the future. A competition hall with 1,700 seats was chosen for the continental tournament. Inside the complex there are all the necessary premises for the championships, including anti-doping, a medical office, rooms for weighing, undressing and so on," – Sofia Ryazanova said.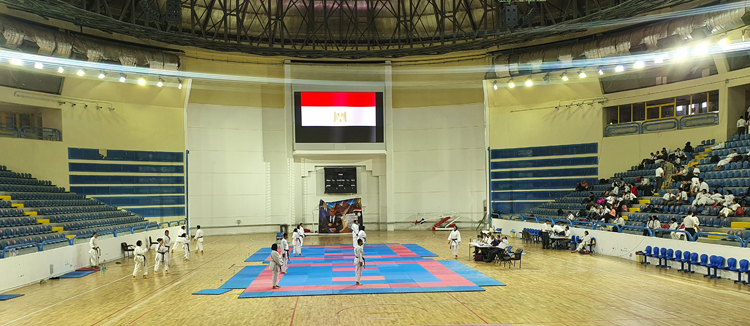 In addition to sports arenas, representatives of FIAS and CAS checked the residences of the participants in the future championships. The organizers suggested that everyone should be accommodated in one hotel, which would create a "sanitary bubble" system. The hotel management already has experience of such work, including with sports teams, and offered good conditions for separating all participants from other guests. This proposal was adopted.
The inspection trip ended with a meeting at the Egyptian Ministry of Youth and Sports. Minister Ashraf Sobhi expressed interest in holding the continental SAMBO championships and promised to provide possible organizational assistance. This primarily concerns visa support for participants, as well as assistance with other technical issues. According to the organizers, this support will help to hold the African Championships at a high level.