Press Conference for the President's Sambo Cup in Edinburgh
Official
24 September 2016
Sergei Grishin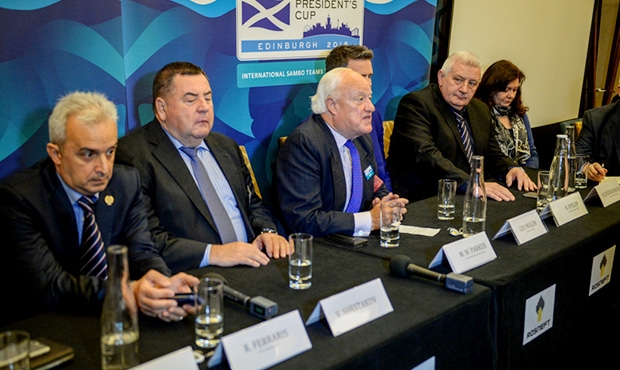 The main guest of the press conference for the President's Sambo Cup in Edinburgh launched today at 10 am at the hotel "Sheraton" in the capital of Scotland was the Princess Catharina who this year heads the organizing committee of the tournament. Let us recall that the Princess Catharina is a successor of two royal dynasties of Europe.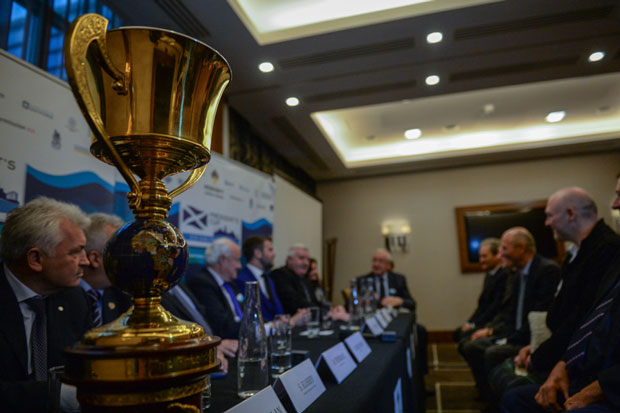 At the tournament's press conference it was often said that sambo brings people together and promotes mutual understanding. And the event itself left the same impression on the journalists, that of friendliness and complete openness. We present to you opinions and quotes of this press conference. 
FIAS's President Vasily Shestakov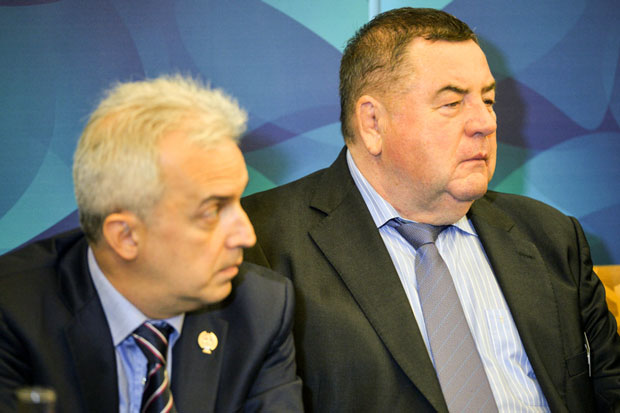 "I am glad to welcome all of you in Edinburgh. This cup is a very interesting and important event for us, that we hold in the UK. The good news is that the competition is becoming more popular, and is collecting a growing number of viewers and participating teams. The main thing is the growth in the popularity of sambo in the UK, which we are celebrating here in recent years. Sambo history of this country is very interesting. UK is rich in winners and champions of major sambo tournaments, one of them , Maurice Allan, a world champion in sambo in 1975, is here today and his presence helps the promotional campaigns of the tournament, both in the country and in the world.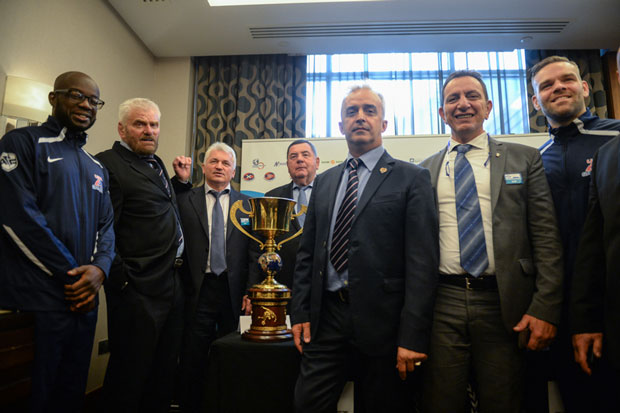 I hope this event will help to connect people, while sambo will gather more and more friends here in the UK. Sambo is a non-aggressive sport, self-defense without weapons. This sport is a bridge to establishing a relationship between our countries in such an alarming time in terms of the global political situation. Sambo is a sport that brings people together. I am sure that in the near future the cup will become a biggest European tournament with good traditions. I would like on my own behalf and on behalf of the FIAS thank the Princess Catharina for increasing the status of this cup and thus, helping us and sambo". 
The first world champion in sambo in the UK Maurice Allan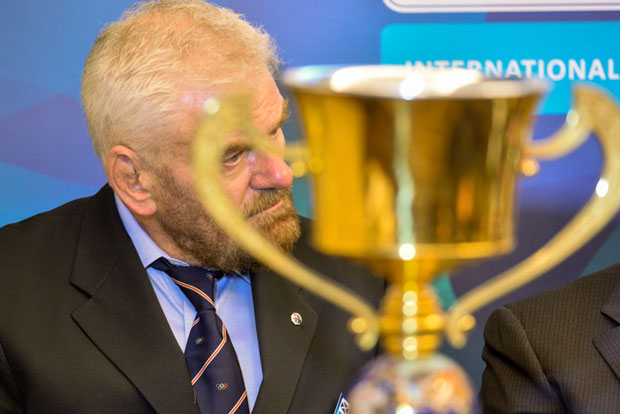 "Sambo is a dynamic sport and very simple in terms of accessibility. Why? It has very clear and simple rules. That's what makes this sport unique, and I'm sure that sambo has a well-deserved claim to a bright future in the modern sports world. I like the main idea of ​​this Cup, to unite people and nations, it is true, and I have personally seen it during the previous President's Cup in Manchester". 
Head of the Organizing Committee of the President's Sambo Cup in Edinburgh Princess Catharina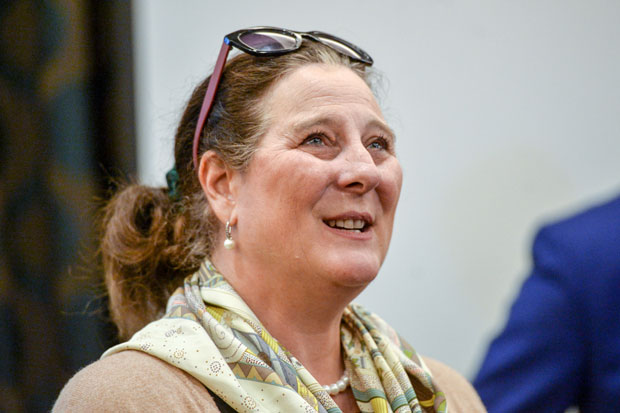 As a child, I was engaged in judo, and now life has brought me to sambo. For me sambo is a new kind of sport, but I like it very much, it's a very, shall we say, friendly, strange as it sounds, despite the fact that this is a combat sport, plus bright and interesting. We talk a lot about the fact that this tournament brings us together in a very difficult political period for our countries and people, and it's true. That is why I strongly support sambo and this is the second time for me to attend this unique event. For me it is a great honor. What do I expect from the tournament? I think the main thing is for all the participants and spectators to have fun and enjoy it. And also, I think it will be very interesting to watch the fights, given that several sambo schools will be represented today. Each of them having its own style, it seems to me very interesting indeed". 
Commonwealth Sambo Association's President Michael Parker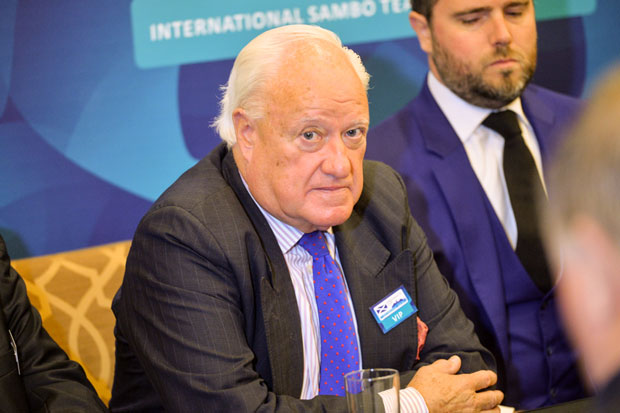 As has already been mentioned today, this Cup has been attended by athletes of 22 countries. This is a good opportunity to join sambo for the countries-members of the Commonwealth whose level of sambo development does not allow them to participate in the world championships, and this tournament is a great chance for them to show themselves. Yes, Russian sambo wrestlers tend to dominate, but we must understand that they have founded this sport and have been developing it for a long time. So, other countries' athletes are enrolled in bouts with the Russians where they gain experience necessary for future victories. Yes, the British have a world champion, the legendary Maurice Allan, he is here today. And many wonder, when will there be the next world champion from the UK. My answer is, after about four years, I believe so". 
FIAS's Vice-President, President of the European Sambo Federation Sergey Eliseev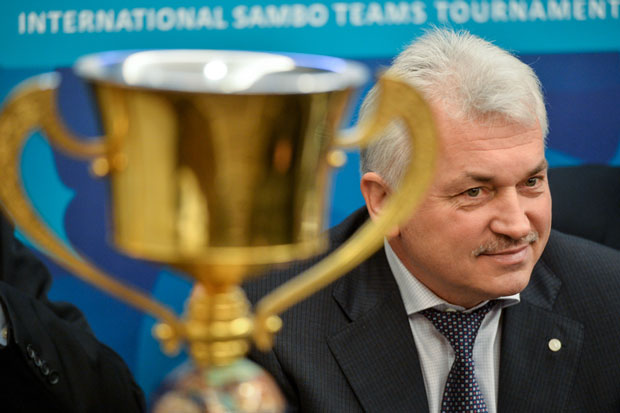 "I thank the tournament's organizers, the administration of the Sambo Commonwealth Association, the Sambo Federation of UK and Scotland. Thanks to those teams who came and took part in this great tournament. I propose the following President's Cup to be combined with the British Open Tournament; I think it will be interesting for the European and world sambo. We will discuss this possibility and make a decision in the framework of this year's tournament".