Press conference of the Joint International World Masters Tournament in Sambo and Judo in Monaco
Official
20 October 2015
Sergei Grishin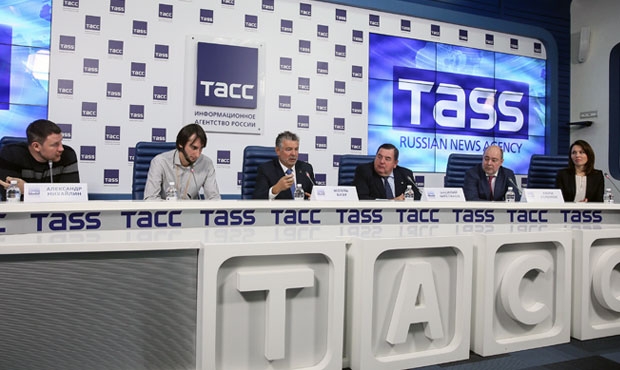 Today in Moscow, TASS News Agency hosted a press conference on the Joint International World Masters Tournament in Sambo and Judo in Monaco, which starts on November 25. The tournament will be held during a forum of the international organization Peace and Sport.
"The tournament will be held in a brand new format: it will be an exhibition competition involving several teams. Athletes from Russia, Japan, France, the United States and Saudi Arabia will not be fighting for results, but for beauty. We will try to show the best there is in Sambo and judo. To do this, we'll show all the facets of these martial arts — children and teenagers and mature athletes will be performing. Great Sambo wrestlers and judo players, legendary athletes known around the world, will also take part in the tournament. Four-time world champion in Combat Sambo, legendary MMA fighter, and member of the Champions for Peace club of the Peace and Sport organization Fedor Emelianenko, and silver medalist in judo at the London Olympic Games and three-time world champion Alexander Mikhaylin have already confirmed their participation in the tournament," FIAS President Vasily Shestakov said in his comments on the format of the upcoming tournament.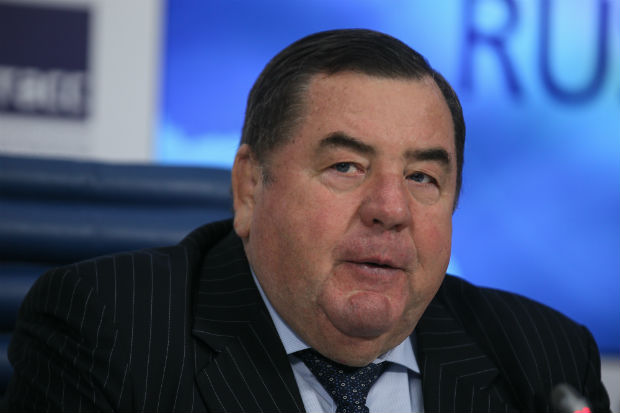 Joël Bouzou, President of Peace and Sport, which is providing support for the tournament, said: "It is an honor and a pleasure for me to be here in Moscow today, partly because half my family is Russian — my wife is Russian. So I can't help but love the native Russian sport of Sambo. I'm pleased that this year our annual forum will be opened by this tournament. Partnership with the International Sambo Federation is always enjoyable and interesting. This is not just about sport. In this case, we look at sports as a way of promoting world peace. Through projects like these, we want to convince governments to invest in sports.
I'm confident it will strengthen the spirit of the people and unite them, despite any misunderstandings and conflicts. Our task is to unite people in diplomatic goals, and to convince the leaders in different areas of sports to become agents of peace. For me, Sambo is not just a sport, it's a martial art where all of these areas have the greatest prospects for growth. That's why we thought it would be good to gather people around Sambo. Sambo will serve as a unique example for other sports of how sport can serve the ideals of peace.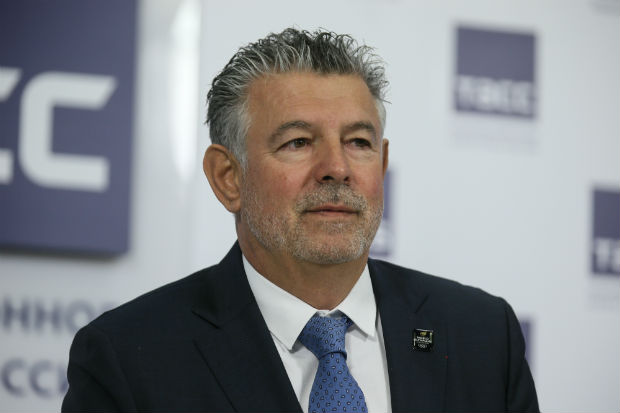 The tournament will be held just before the opening ceremony, so all the guests of honor will be able to enjoy the show known as Sambo. Once again, I would like to note that it's very important to break the ice of misunderstanding, to communicate, to reach out to people — to diplomats, politicians, and government officials — so that, through sport, they can start talking about things that weren't previously on the agenda. I'm glad that all the participants in today's press conference and the organizers of this tournament understand and share this opinion."
One of the participants in the upcoming tournament, Alexander Mikhaylin, said: "Sport has no nationalities or borders — that's a fact. The tournament will show how we need to be closer and understand each other. Sport brings us together, and friendship is far better than any war. When athletes like us leave the mat or tatami, there are no shadows of the fight between us. Friendship and understanding are what unite us. Off the mat, we relax and talk. Off the mat, we're friends."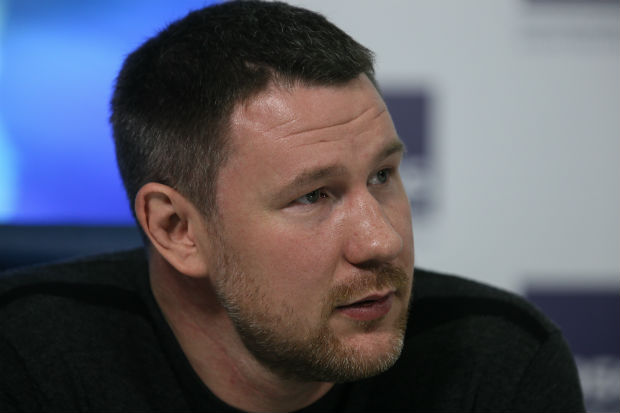 Bouzou continued: "I think Sambo is the greatest form of martial arts. After meeting with Vasily Shestakov, I looked at this sport differently and went to the competitions at the 2013 SportAccord Games in St. Petersburg. I was very impressed with all the efforts of Sambo wrestlers to integrate women into the sport. At lot of work is being done on projects to bring people together for peace. In my opinion, it's a sport without any undertones, with really objective refereeing, and very honest and open. Athletes feel they can show themselves at their best in it."
When journalists asked Shestakov whether there would be a winner in this competition, the President of the International Sambo Federation said: "We won't have winners and losers. Winning and losing in sports are temporary, but understanding and friendship are concepts at a totally different level. They will be the most important part of this tournament."