Press conference on the eve of the World Sambo Championships in Sofia
Mass media
10 November 2016
Sergei Grishin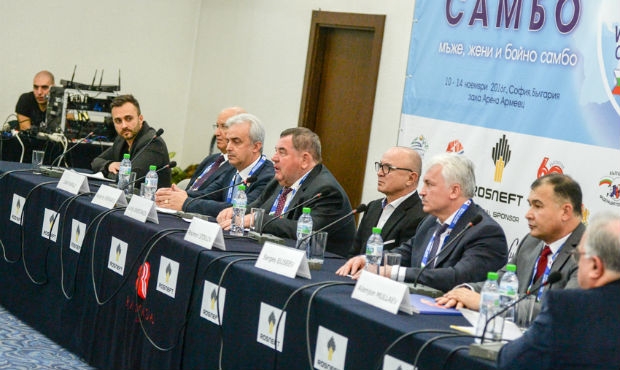 Today, on the eve of the World Sambo Championships which start tomorrow in Sofia in the official hotel "Ramada" has been held a press conference for the tournament. Read in our article from Bulgaria the most interesting words and expressions of the main speakers of the event for journalists.
FIAS's President Vasily Shestakov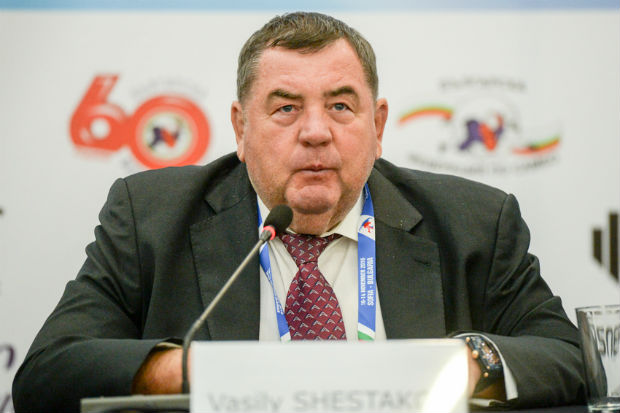 "It should be noted that the tournament will be attended by athletes from 80 countries. It is gratifying that this championship is held in the year when the Bulgarian Sambo Federation is celebrating its 60th anniversary. And I would point out that the Bulgarian sambo wrestlers are among the best in the world sambo, over the years many Bulgarian sambo wrestlers won medals at World and European championships and contributed to our sport. Today I would like to note and thank for the fruitful work the Bulgarian Sambo Federation, led by Rumen Stoilov since long ago. I would also like to thank all the journalists who, through their work and professional attention to our sport, help us to develop sambo and promote it around the world".
President of the Sambo Federation of Bulgaria Rumen Stoilov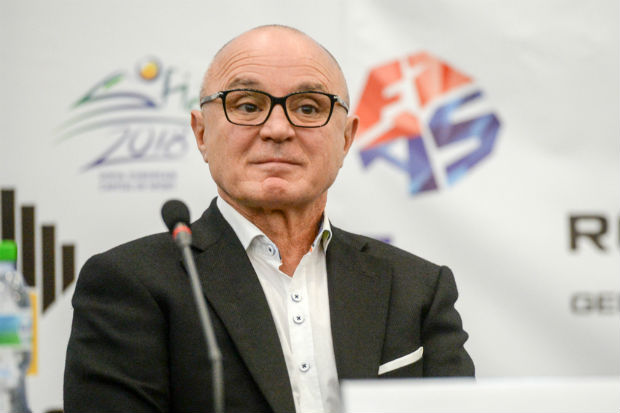 "I am glad that this festival of sambo is held in our country, we have been preparing this championship in close contact with the International Sambo Federation. I hope that the festival will be perfect and we will please all viewers and fans of sambo in the world. As has already been said, this year we celebrate an anniversary, and a lot of surprises and pleasant moments are waiting for everyone at the opening ceremony of the tournament, which will take place on the first day of the championship, November 11th. All of our activities this year have been dedicated to this anniversary and the crowning of this celebration, this festival will be the championship, with which we summarize our work of the 60 years. As for the results of this championship, each country has come here for medals, of course. Our team is strong enough and we are used to compete with Russia for the lead in the team standings and will try here to show the highest result also".
President of the European Sambo Federation Sergey Eliseev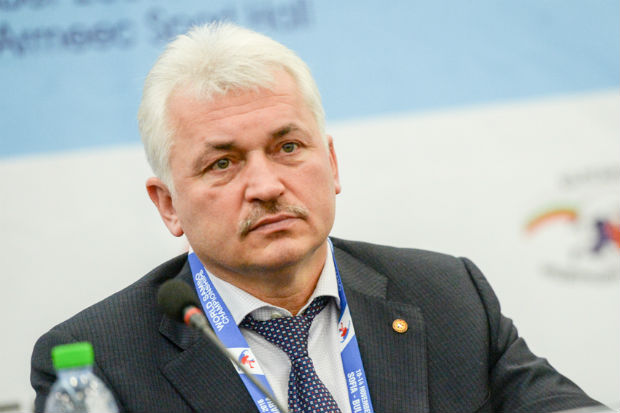 I, as the head of the European Sambo Federation, would like to see every country-member of the ESF to win a medal, this is what we strive for. This is our challenge, to develop sambo more evenly around the continent. The Russian team, of course, is the leader in many weight classes, but looking at the developing of sambo in the world I think that for Russian athletes it won't be easy to win medals of the highest standard of the championship.