FIAS President Vasily Shestakov Awarded Order of Honour
President
17 December 2013
Sergei Grishin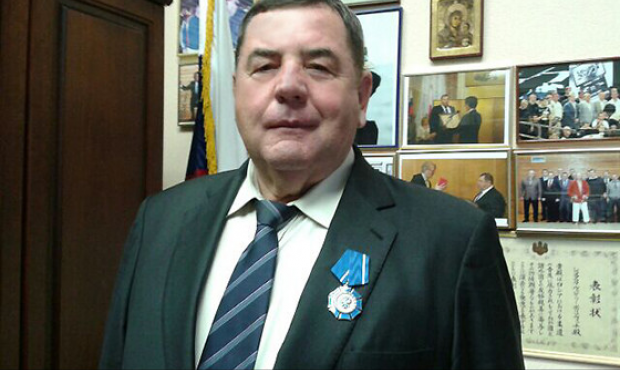 The corresponding decree on awarding was signed by Russian President Vladimir Putin on June 26. The honorary awards were presented on December 13 in the State Duma. Russian State Duma Chairman Sergei Naryshkin and Plenipotentiary of the President of the Russian Federation in the State Duma Harry Minh held the ceremony.
Mr. Shestakov's achievements were highly rewarded and expressed by the following: "Awarded for great services in promoting, supporting and popularization of youth sport and high performance sports that allow increasing the level of physical activity significantly and providing world leadership in some sports."
Vasily Shestakov shared his impressions: "Of course, I was excited. For me this is a serious milestone in my life, a certain stage which was highly rewarded. I have always believed that sport is an essential element of character education, spiritual formation and patriotism. I am convinced that it is the fundamental elements of the humanization of modern society. I am pleased that in some way my work helps implementing these high ideals."
The Order of Honour was established by the Decree of the President of the Russian Federation on March 2, 1994. It is awarded for achievements in state, industrial, research, socio-cultural, public and charitable activities that significantly improved the lives of people, for achievements in training of highly qualified personnel, education of the younger generation, maintaining law and order.
The badge of the Order of Honour is an eight-pointed cross, the centre of which is a round medallion covered with white enamel, three-dimensional image of the State Emblem of the Russian Federation is fringed by a laurel wreath. The diameter of the Order is 42 mm. The number of the Order is on the reverse side. Vasily Shestakov's one is 19.575.