FIAS Project is nominated for the 2020 Peace and Sport Awards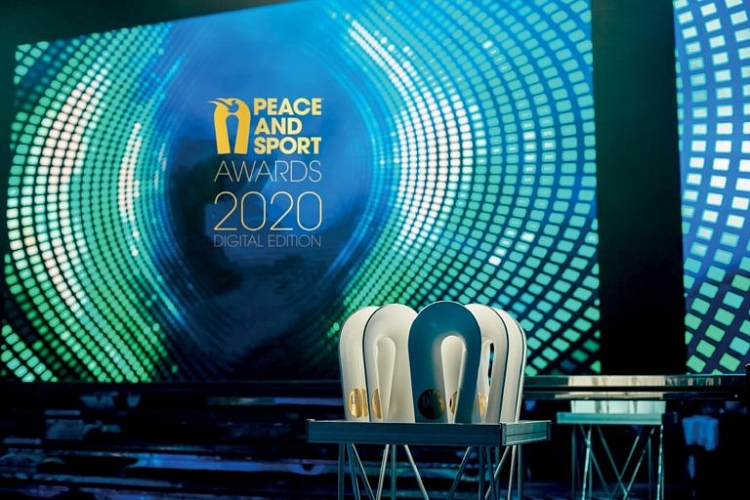 Peace and Sport organization has presented the initiatives nominated for the 2020 Peace and Sport Awards for their remarkable contribution to peace, dialogue and social change in the world through sport. The "Online SAMBO Cup" project of the International SAMBO Federation is nominated in the "INNOVATIVE ACTION OF THE YEAR" category.
Joël Bouzou, President and Founder of Peace and Sport, mentioned:
"The 2020 Peace and Sport Awards are approaching and we are extremely pleased to present the nominees of this edition. In these challenging times, sport remains a universal language which role is vital to promote essential values such as respect, diversity and inclusion. The peace-through-sport community must stay active and connected in order to share best practices contributing to peace, dialogue and social change across the world with innovative ways. All the selected organizations made an outstanding contribution to peace and development through sport and I wish them good luck!"
This year, most of the SAMBO events were cancelled because of the coronavirus pandemic. Many sambists of all gender, age and social groups from all over the world were not able to take part in competitions, train in gyms, and therefore they suffered from the social isolation. That's why for the first time ever, the International SAMBO Federation staged the Online SAMBO Cup Tournament, where professional athletes could compete with amateurs, children with adults, and fans with their idols.
The competitions' innovative format was intended to be both informative and entertaining, with the purpose of uniting sambists and promoting SAMBO across the world.
In the course of the Online SAMBO Cup, members of National SAMBO Federations representing all continents competed against each other in the format of an online quiz, in which the athletes had to exhibit their knowledge of SAMBO techniques, resourcefulness, ingenuity, and, in some cases, their physical fitness, by performing a series of exercises.
A special digital platform was used to hold the tournament online. Everyone interested was able to watch the matches broadcast on the FIAS web resources, such as the official FIAS website, Facebook and the SAMBOFIAS YouTube channel.
The "INNOVATIVE ACTION OF THE YEAR" category rewards an individual or an organization who uses new technologies or which develops innovative ways to promote sport as a tool for sustainable peace, education and social development. The winners of the category of the Year will be revealed during the celebration of the 2020 Peace and Sport Awards on social media (Twitter, Instagram, Facebook and Linkedin), on 15 December.