FIAS and Maria Guedez Foundation awarded by Peace & Sport
Personalities
13 December 2017
Aleksandr Solomahin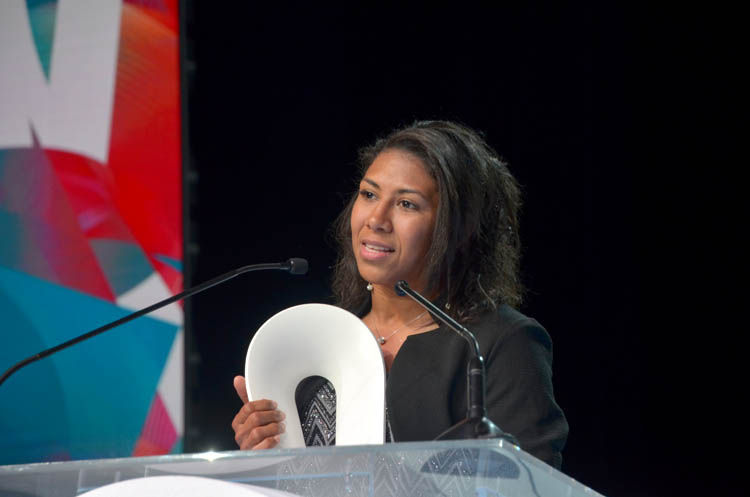 On 6-8 December 2017 in Monaco at the X Peace and Sport International Forum, The Maria Guedez Foundation and the International SAMBO Federation (FIAS) won the award "In memory of Guo Chan: coup de Coeur", thanks to their work in Venezuela, giving them more recognition on the international stage.
Peace and Sport is an organisation patronised by His Serene Highness Prince Albert II of Monaco, willing to develop Peace through sports.
The project was started by Maria Guedez who, upon her return to Venezuela after winning the 2015 world title, was offered a flat by the Venezuelan government. However, despite the more comfortable surroundings in her new home, she noticed that there were a lot of underprivileged children on the streets in her neighbourhood and so was determined to help.
Consequently, she invited the children to come and train with her in the gym and thus the idea of the Maria Guedez Foundation was born. Then she contacted FIAS for support and they could provide a proper structure for her foundation in Venezuela.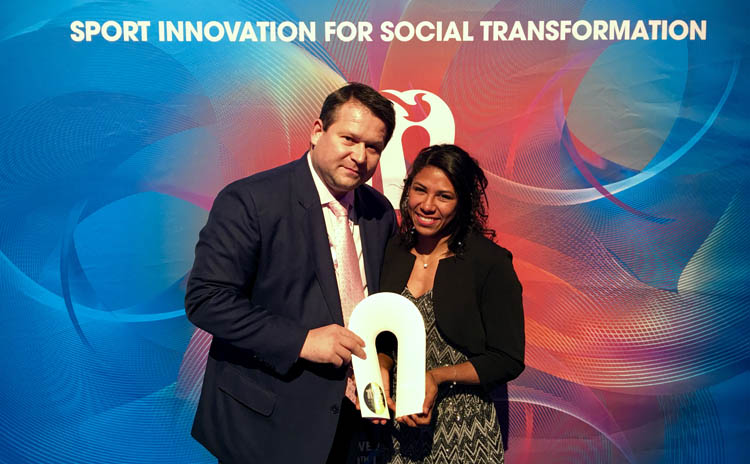 Help also came from Laure Fournier, a SAMBO representative in Peace and Sport's Champions for Peace club and the Montpellier Sporting Club SAMBO, France.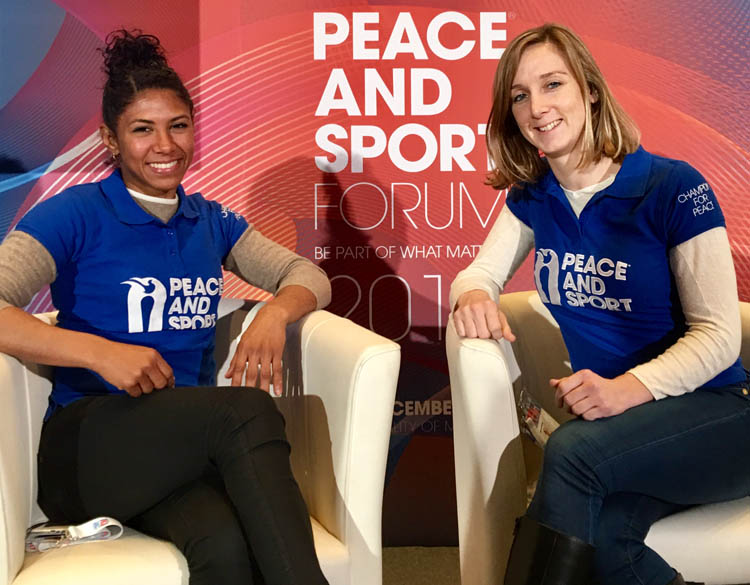 However, this foundation stretches far beyond sport and, also, focuses on more important aspects of life. For example, children involved in the foundation are required to attend school and receive a good education. FIAS provides the help to Maria with the training equipment, the Montpellier Sporting Club SAMBO and Laure Fournier also help with everyday hygiene products for the children to use, showing that the project stretches well beyond the sport itself.
The Foundation also provides a daily meal to the children, sometimes their only meal of the day, thanks to local donors that enabled the opening of a canteen.
Additionally, the project has a large focus on sexual education as girls in Venezuela often find themselves pregnant at a very early age (1/4 of under 16 are pregnant), hindering their chance of receiving a good education and access higher diplomas and qualifications.
FIAS is very proud to receive the award, as it shows that the work which have been done is recognised and rewarded. And now FIAS is looking forward for the future development with Peace and Sport. Also, worth to be noted the importance of the award having been voted for by over 40 Champions for Peace.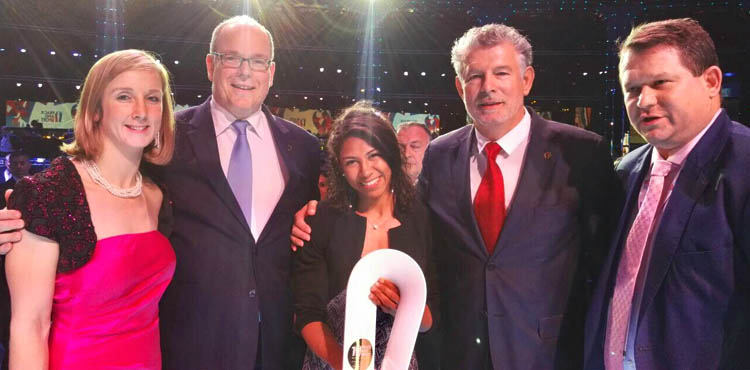 Laure Fournier (FIAS Champion for Peace), H.S.H. Prince Albert II of Monaco, Maria Guedez (founder of Maria Guedez Foundation), Joël Bouzou (President of Peace & Sport), Michal Buchel (FIAS CEO)
This recognition from Peace and Sport also gives SAMBO the platform to open advantages to the further opportunity of Olympic recognition. As FIAS has proved that SAMBO is international, rather than a predominantly Russian sport, whilst FIAS has also shown its ability to create a legacy.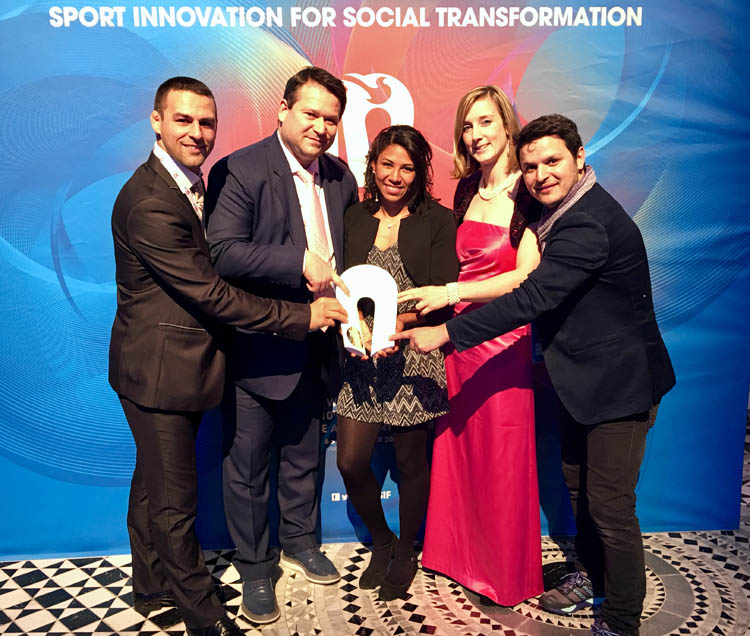 FIAS Representors at Peace & Sport International Forum 2017: Guillaume Alberti, Michal Buchel, Maria Guedez, Laure Fournier, Hakim Djelouat