Rais Rahmatullin, 7-time SAMBO world champion:
Competitions
14 August 2012
Sergei Grishin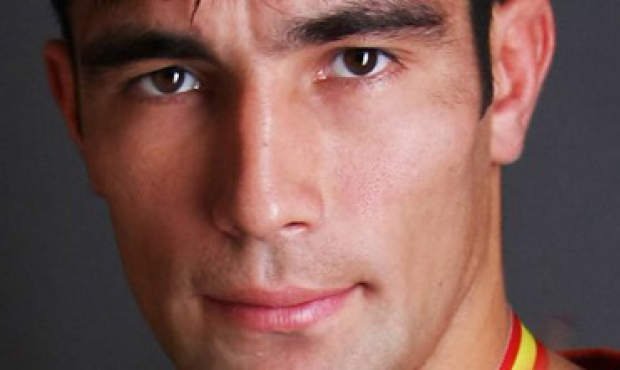 I always took victories and defeats easy. You just have to reconsider your wrestling, make right conclusions and work at the things that make you lose. Everyone has flaws and sometimes they don't let you win. You have to overcome them and not freak out.
Responsibility is always a pressure, no matter how many times you hold the belt. But I'm experienced enough to cope with my emotions. Perhaps, young people have harder times as they have no such knowledge.
Young people have the advantage of energy, persistence and desire to win. It's difficult to fight with them. In these guys I can see myself when I was 24.
I will never be as quick as before. But I can win thanks to experience. You can restore physical strength, but you cannot restore quickness.
I have never been indifferent to martial arts. In 1985, when I was in the third grade, a couch came to our school and offered to join a SAMBO class. I agreed at once. I cannot say that I blindly went with the crowd (in the mid-80s all young people in the Soviet Union went in for martial arts), I just wanted to get occupied with something seriously. And when all my friends joined the class, training got even more interesting.
When we started practicing SAMBO, there were no computers that modern children sit at for hours. Now children start practicing SAMBO at 6, not in 10 as before, to cultivate love for this sport and then learn.
No matter how talented and patient a teacher is, it won't do any good if a student doesn't want to think by himself. As Socrates said, "you can consider a day and hour spent without learning something to be a day and hour wasted".
Training three times a day... It's easy to say "three times", you can say anything you wish. Training will be useful only if you know why you are torturing yourself. When you train a lot, excitement fades away. You have to have head.
When I was 19 I came down with measles and was not allowed to exercise. However, hardly had the rash come off, I resumed training. I had complication which resulted in arrhythmia. A professor from Nizhny Novgorod asked: "Are you ready to finish your sport career?" - "But I have just started…" – "Then you need to go to Moscow".
Similar to other athletes, nothing came naturally to me. It took me long to become internationally recognised. The most important is to believe and to work.
At the preliminaries your opponent and therefore his experience and strength are determined by lot, while the final stage of the world championship is always a battle of two strongest athletes. That's why none of my victories at the world championships was easy.
Gijon lies on the shore of the Bay of Biscay. It was November, and my couch bathed in the cold waters of the Atlantic to celebrate my victory.
I don't know whether it's funny, but on some large-scale international competitions I defeated one of the strongest athletes in Europe, who obviously disagreed with the referee's decision. In a blaze of anger he ran up to the judges' table, started yelling, threw all the papers off the table and disappeared in the changing room. He was disqualified afterwards…
The most common traumas for SAMBO practitioners are sprains and tractions. At the World Championship in 1999 I sprained my right finger several times but continued to wrestle despite severe pain. The doctor bandaged my finger so badly that I couldn't bend it. It was just several wrestles before the final! In the end I won a gold medal but I will remember this trauma for a long time.
I remember when I used a submission hold and bent my opponent's left leg. However he seemed to have other plans. He stretched his arm back and started to scratch my leg. By the time referee scored my victory, my leg was already bleeding.
I would hardly refuse from acting in a film. Sometimes I watch movies and think about some fight – it's completely different in life.
SAMBO practitioner should be first of all psychologically strong and morally stable, while holds and throws are only the matter of training.
I love my children very much.
Source: Bor Information Agency, Argumenty i Facty Nizhny Novgorod, Samozaschita magazine, Vremya N Regional Informational Agency, www.vtbrussia.ru.