Results of the first day of the International Tournament in Belarus
Competitions
20 February 2016
Sergei Grishin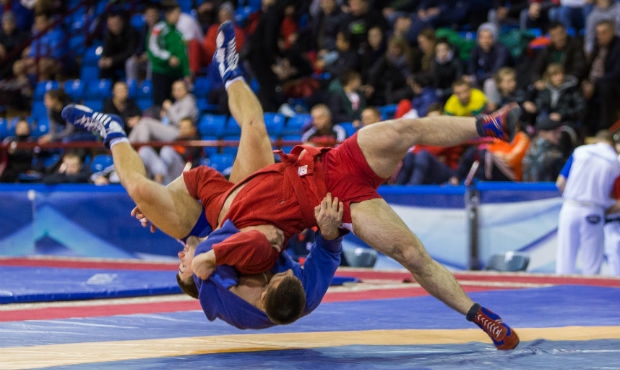 In the Palace of Sports in Minsk today the first day of this year's first ranking sambo tournament, the XX International Tournament – Open Sambo Championship of the Republic of Belarus for the prizes of the President of Belarus, kicked off. Sambo wrestlers from 16 countries have gathered in Minsk to fight for the first points of the ranking-2016 and medals of the prestigious tournament. Here you can feel the atmosphere of the official part of the prestigious tournament, which this year celebrates its twentieth anniversary, and to learn the names of all medal winners of the first competition day.
After the appearance of a dance ensemble, which delighted the audience with a marvelous breakdance, and an opening parade, some officials addressed their greetings to all the participants, guests and spectators. The President of the European Sambo Federation, vice president of FIAS Eliseev said: "This event is traditionally a most important event in the world of sambo, I congratulate all the participants, I thank the organizers of the event and wish all the athletes to fight without injuries, and the audience, much pleasure and a beautiful spectacle of sambo".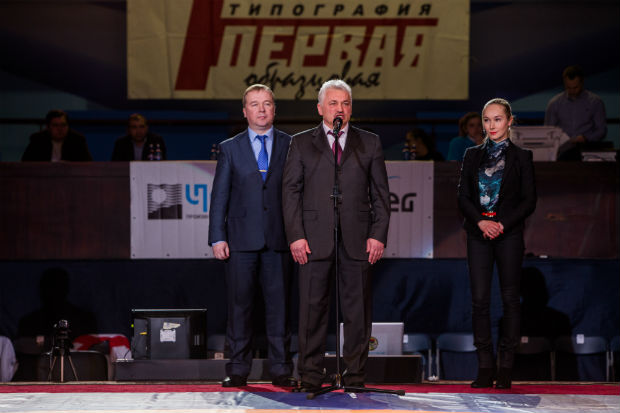 Minister of Sport and Tourism of the Republic of Belarus Alexander Shamko: "We are holding this tournament for the prizes of the President of our country, the President of the Olympic Committee Alexander Lukashenko for the twentieth time. Let me read you the president's address: "This tournament has a high reputation among the fans of sambo in the world. Sambo in Belarus is developing everywhere, in all regions, our sambo athletes are successful at the world and European championships, at the European Games in Baku Belarusian sambo wrestlers also performed very successfully. Sambo teaches self-control and patience, it tempers the character and the will, all these qualities are needed to be successful in life."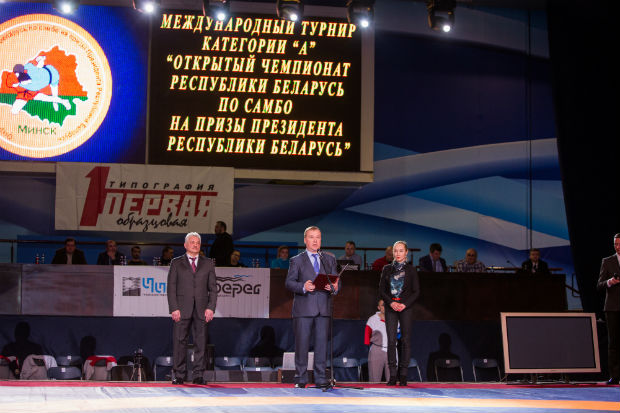 Then came the turn of Anatoly Dlussky who sang his famous song about our favorite form of martial arts, the unofficial anthem of sambo, where there were some lines that really reflect the spirit of our sport: "Sambo is a happy family, sambo is true friends, sambo is a philosophy".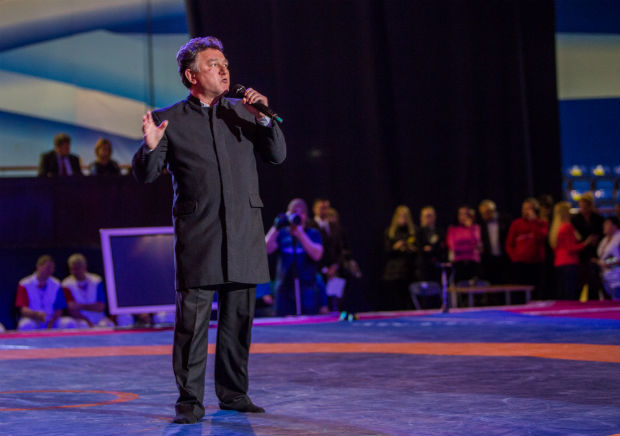 The fight, as always in Minsk, was bright and spectacular and identified the following names of champions and prize-winners of the tournament.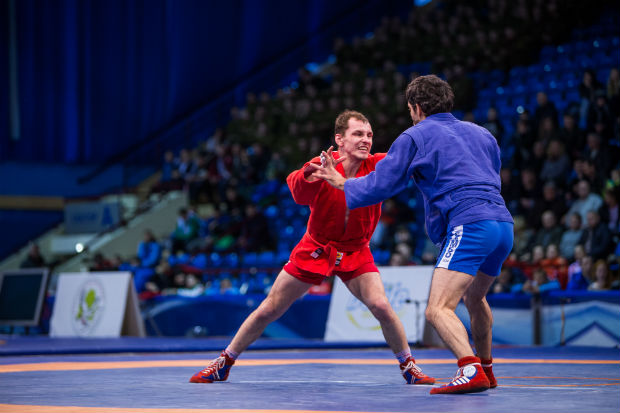 Women
48 kg
1. Abbasova Leila (Belarus)
2. Tsaturian Shoghik (Russia)
3. Kopaeva Anfisa (Belarus)
4. Yalkapova Arzuw (Turkmenistan)
56 kg
1. Kazanoy Christina (Belarus)
2. Rassanova Elizaveta (Belarus)
3. Zaletskaya Anna (Belarus)
3.Poroinenu Daniela (Romania)
64 kg
1. Matsko Tatiana (Belarus)
2. Shlyakhtina Marina (Russia)
3. Orunova Zyba (Turkmenistan)
3. Scherban Anna (Ukraine)
72 kg
1. Namazova Olga (Belarus)
2. Ambartsumyan Galina (Russia)
3. Kazurina Victoria (Russia)
3. Fomina Ilona (Russia)
+ 80 kg
Shinkevich Olga (Belarus)
Men
52 kg
1. Mullagaliev Aynur (Russia)
2. Klyukin Alexey (Russia)
3. Kubarkov Andrey (Russia)
3. Nadarashvili Ghivi (Georgia)
62 kg
1. Tutkhalian Vahe (Belarus)
2. Aniskevich Ivan (Belarus)
3. Evdoshenko Dmytro (Ukraine)
3. Odoshoshvili Zviyat (Georgia)
74 kg
1. Popov Stepan (Belarus)
2. Tugushi Beka (Georgia)
3. Mamulashvili Kakha (Georgia)
3. Nukhutsrishvili Levan (Georgia)
90 kg
1. Osipenko Victor (Russia)
2. Stepankov Alexey (Belarus)
3. Vasilchuk Ivan (Ukraine)
3. Manokhin Nikolay (Russia)
+ 100 kg
1. Rybak Yury (Belarus)
2. Osipenko Artem (Russia)
3. Berdzeneshvili Beck (Georgia)
3. Satsieli George (Georgia)
Combat Sambo
68 kg
1. Babayev Abdul (Turkmenistan)
2. Momunov Ilyas (Turkmenistan)
3. Andrukhovich Vitali (Belarus)
3. Belyh Yuri (Belarus)
82 kg
1. Iskhagaliev Temirlan (Kazakhstan)
2. Aleksievich Evgueny (Belarus)
3. Martisyuk Ilya (Belarus)
3. Rizvanov Magomed (Russia)
[Photogallery] Belarus Open Championship for prizes of the President of the Republic of Belarus. Day 1. Finals