Results of the 7th Plotforma S-70 International Professional Combat Sambo Tournament in Sochi (Russia)
Competitions
22 August 2016
Sergei Grishin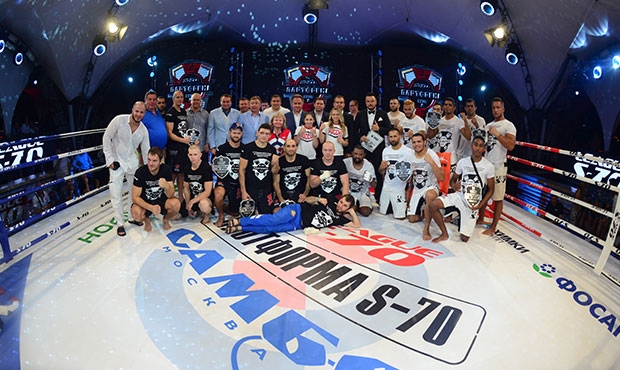 Yesterday, the 7th Plotforma S-70 International Professional Combat Sambo Tournament was held in Sochi. As a result of nine battles, Russia's team upstaged the world team with athletes from Brazil, USA and Latvia. The event was attended by such special guests as FIAS President Vasily Shestakov and FIAS First Vice President Andrey Klyamko. To learn about the Sochi tournament read our report.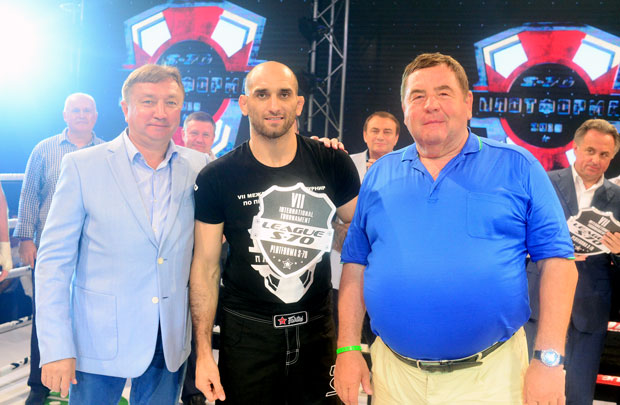 Video message from the President of Russia Vladimir Putin
In his video message to the tournament participants, Vladimir Putin noted that the combat athletes traditionally demonstrated "real excellence, self-possession, courage, will and perseverance in achieving their goals." Vladimir Putin also mentioned that this tournament had become a good tradition, bringing together sportsmen and fans of combat sport from different countries.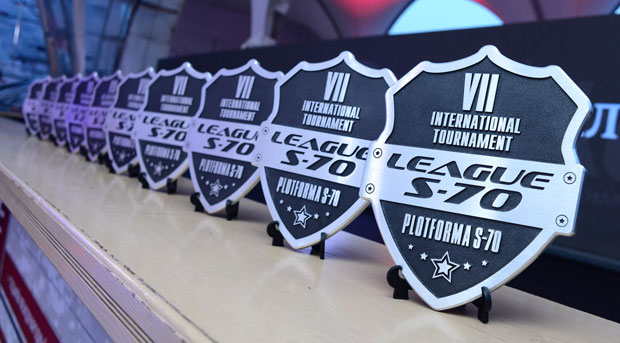 Let us remind that the Russian President was the chief guest at the six previous tournaments. At one time or another, it was also visited by President of Kazakhstan Nursultan Nazarbayev, President of Azerbaijan Ilham Aliyev, President of Armenia Serzh Sargsyan, Chairman of the Russian Government Dmitry Medvedev, renowned martial arts master Jean-Claude van Damme and Steven Seagal, famous athletes Alexander Ovechkin, Evgeny Malkin, Fedor Emelianenko and Alexander Povetkin, Olympic champions and USSR sport legends.
Festival of sport — the way it went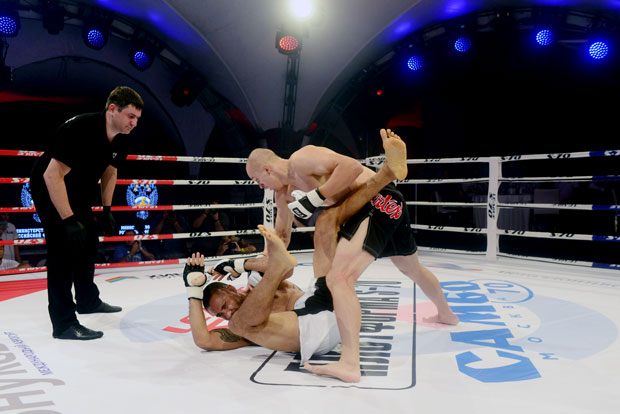 The competition consisted of ten bouts: the nine were held as match meetings, while the main fight of the evening was for Evgeny Erokhin, a Russian master of sport in hand-to-hand fighting and a two-time world MMA champion, and Emanuel Newton, a former Bellator light heavyweight champion from the USA.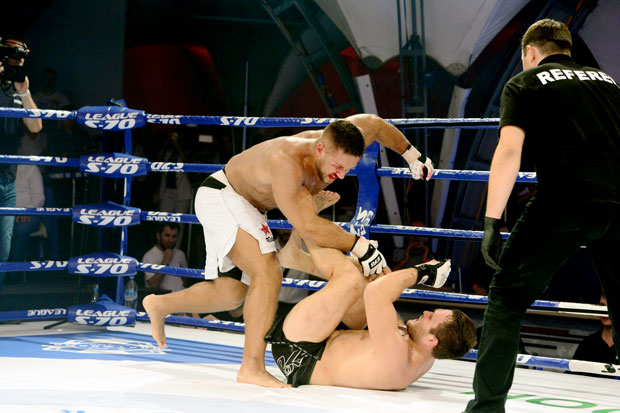 "The Russian team won in the match meeting, but it was a real challenge: we lost the first three fights, evened the score in the following three, won in the seventh bout, but lost in the eighth — and the score was even again," said Renat Laishev, General Director of Sambo-70 Sports and Education Center. "The fight of Adlan Amagov, who beautifully defeated Dirlei Broenstrup from Brazil with a special sambo move, was a decisive one".
In the main fight of the evening between Erokhin and Newton, Russia won after three rounds by a unanimous decision of judges.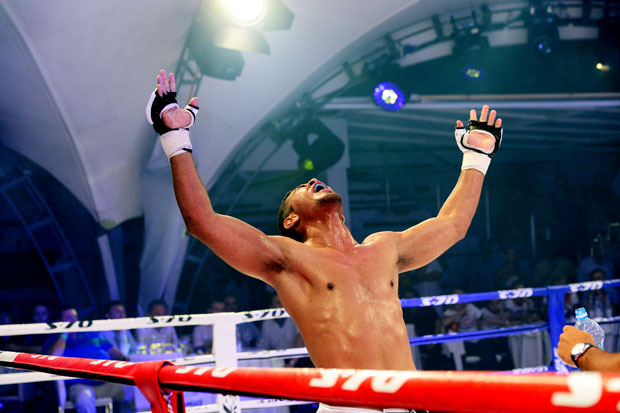 "The rival was very strong, with an unusual karate technique and a feline-style combat," Laishev added. "Moreover, he has been never knocked out in his carrier. But, despite the opponent's power, the victory went to Russia by a common decision."
The grace supported the power — winners of Rio came to Sochi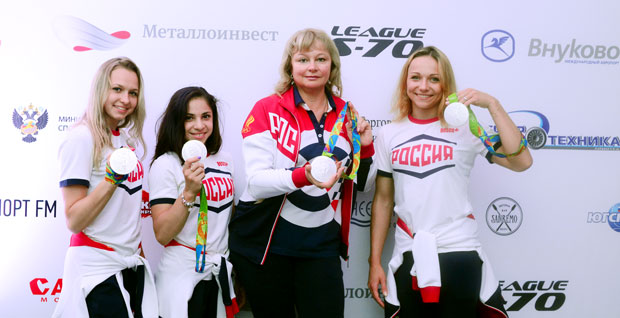 The tournament was held on the closing day of the Olympic Games in Rio de Janeiro and its honorary guests were the three Russian gymnasts and silver medalists, Maria Paseka, Daria Spiridonova and Seda Tutkhalyan. They won 4 silver medals at the Games.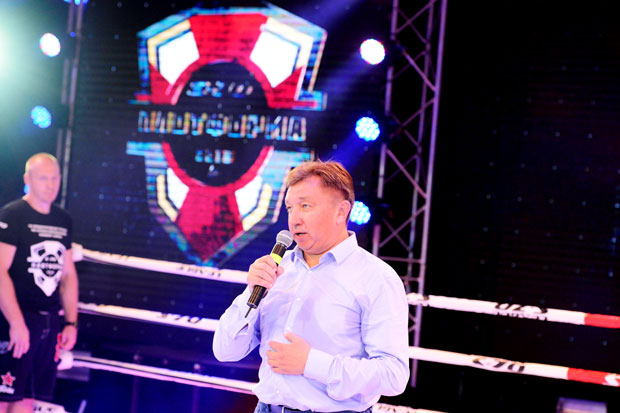 "We were particularly pleased that our girls from Olympia branch of Sambo-70 arrived in Sochi to support Russian sportsmen. We were happy that they congratulated all of our athletes for their achievement and the 4th place in the team rating," Laishev said.
The article was prepared based on materials of TASS Russian News Agency (www.tass.ru)
Photo: Ivan Pisarenko, Sambo-70 Sports and Education Center