The Results of the second day of the Sambo World Championship among students in Limassol
Competitions
8 December 2014
Sergei Grishin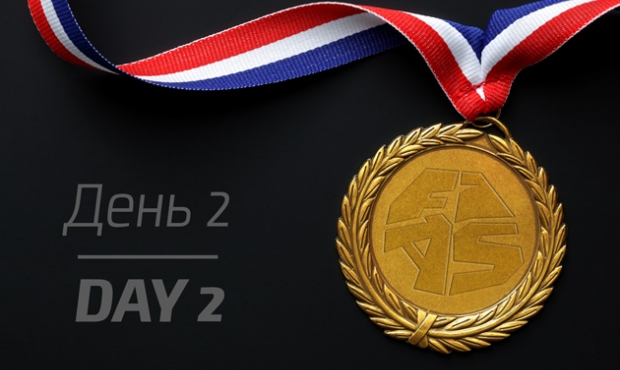 Today the student's combats within the Sambo World Championship continued in Limassol Spyros Kyprianou Athletic Center. You can find out all the results of the second day of competition, and also learn about the impressions and emotions of some champions from our today's report.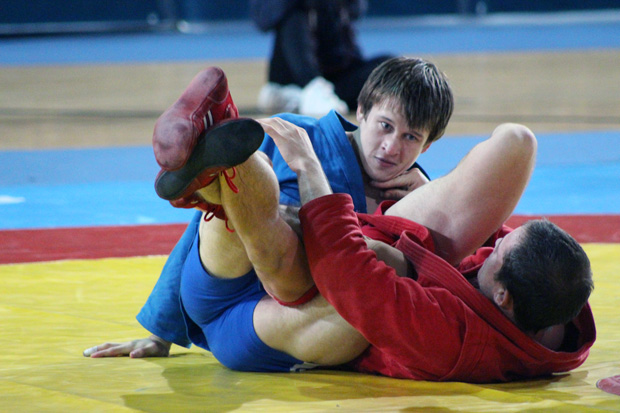 "I didn't hear any French fans, only the coach"
In the final competition within the weight category of 62 kg, Russian athlete Vladimir Berezovsky got a landslide victory over the French Cédric Joly. "I tried not to listen to the tribunes, I've only watched for the coach hints to realize his motivation for combat accurately and correctly. I'll dedicate my victory to my wife, the first thing I will do is call her. And this very winning throw of mine I also want to dedicate to her. I study in Samara to be an agricultural engineer, but of course I would like to dedicate my life to sambo".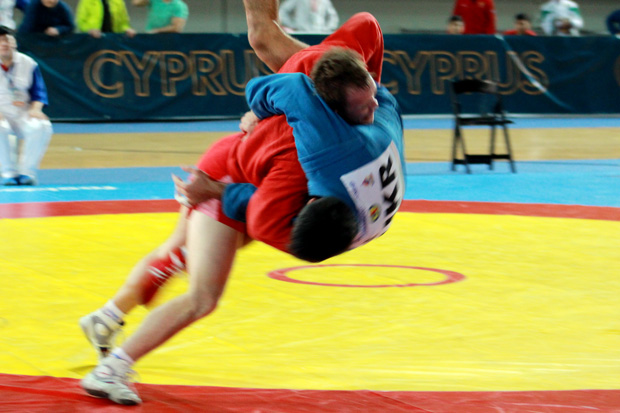 "Very nervous and very tired"
The Russian sambo athlete Petr Gladyshev has got a beautiful and spectacular victory within the weight category of 74 kg. Two amplitude and powerful throws through double leg takedown, and Petr gets a comic nickname among journalists – "The double leg takedown man". 
"It was a very hard day. Firstly, we arrived on Saturday, I waited for the combat day, and this was very nervous situation for me. Plus I rarely fight at international starts, so I don't know the guys well. I feel more confident when I know my competitor, his technique. At the Russian Sambo Championship I fought 7 times and i won the bronze medal all the 7 times. I'd love to reach the finals for once, to be selected to the team and compete in the World or European Championship."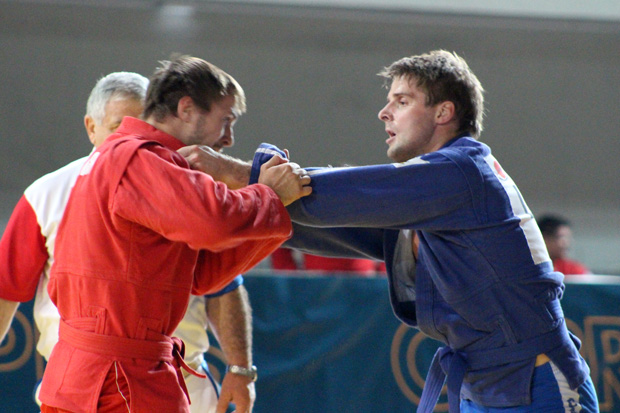 "Fighting with Russians, you always have to be extremely careful"
Radvilas Matukas from Lithuania in the final competition within the weight category of 90 kg got a sensational victory over Russian athlete Mikhail Polyanskov. 
"It was rather hard today, it's not my weight category as I usually fight in 82 kg category. But after the World Championship in Narita, where I was "putting off" 6 kg, I made a decision to fight in more heavy weight. The fact that in the finals I was fighting with the representative of Russia motivated me very much. The founders of sambo have always had a strong technique, and one should have a special state of mind. It was very hard in the middle of the combat, especially 2 minutes before the end, I lost some of my functional technique, but tried to finish the combat in a tactically competent way".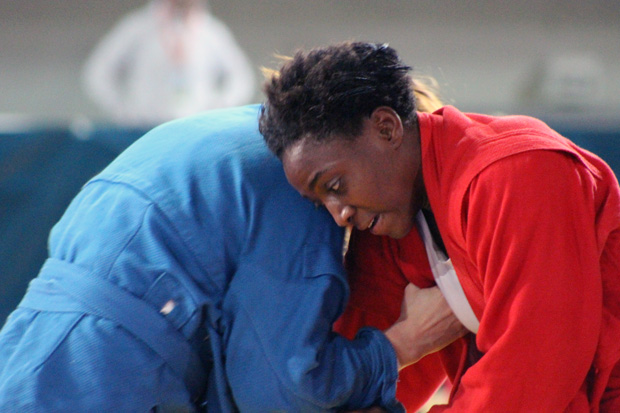 "Sambo is a big family"
Another sensation was the today's victory of sambo athlete from Cameroon Bibiene Maquet Fopa, who managed to get a victory in the main combat for her over Bulgarian athlete Tamara Pantaleeva with a score of 2:0. 
"I'm very grateful to the French team, they supported me so much today, it was really helpful. Sambo is indeed a big family, today I've learnt it from my own experience. I've been doing sambo since 2010, and I am very happy today. "Gold" for me is the biggest and the most important victory in my sports career. And I really want to continue doing sambo, seeking for new medals."
Results of the second day of the Sambo World Championship among students in Limassol:
Men, 74 kg                                                    
1. GLADYSHEV Petr RUS                    
2. SARKISIAN Artur UKR                    
3. OTOGONOV Asanbai     KGZ                    
3. AIDARBEK Zhanibek KAZ                    
Men, 90 kg                                                        
1. MATUKAS  Radvilas LTU                    
2. POLIANSKOV Mikhail RUS                    
3. PIPONAS Costas CYP                    
3. GULYAYEV Artem UKR                    
Men, + 100 kg                                                        
1. NAZHMUDINOV Magomed RUS                    
2. RUDELSON Gregori ISR                    
3. SHEVCHYK Oleksandr UKR                    
3. GAJIC Vladimir SRB    
Women, 48 kg                                                    
1. KHRAMOVA Anastasiia RUS                    
2. JUMABAEVA Uldaulet UZB                    
Women, 56 kg                                                    
1. ALIEVA Diana RUS                    
2. HONDIU  Daniela ROU                    
3. BLEIN Estelle FRA                    
3. STELMASHCHUK Ruslana UKR                
Men, 52 kg                                                        
1. KUBARKOV Andrei RUS                    
2. YUSUPOV  Temur  malik UZB                    
3. NOROV  Kayumars TJK            
Men, 62 kg                                                        
1. BEREZOVSKII Vladimir RUS                    
2. JOLY Cedric FRA                    
3. NAM  Hai-Milan GER                    
3. KAMCHIBEKOV Arsen KGZ        
Women, 64 kg                                                        
1. FOPA Bibiene  Makuete CMR                    
2. PANTALEEVA Tamara BUL                    
3. BODANOVA Ekaterina RUS                    
Women, 72 kg                                                        
1.ALEKSEEVA  Irina RUS                    
Women, + 80 kg                                                        
1. CHIRAC Elena FRA                    
2. ZABIC Milica SRB                    
3. AKHMEDOVA Tamara RUS                    
3. KYRYCHENKO Vasylyna-Iryna UKR