Christmas SAMBO in the UK
Federations
6 December 2016
Sergei Grishin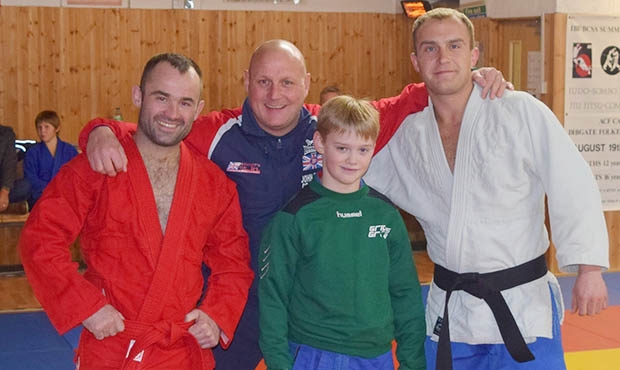 On Saturday December 3, the Sittingbourne Open SAMBO Christmas Tournament was organized by John Clarke, British SAMBO Federation National Coach. It allowed not only sambists, but also representatives of other martial arts to compete, which was a good opportunity for them to try a new sport and connect with it. Beginners could be identified quite easily, as they were wearing Judo or Kurash jackets.
According to the organizers, the number of participants was relatively small, but their geography was quite broad. Along with representatives of the UK, there were athletes from Latvia, Russia and Lithuania. One of the Juniors, Julius Vaisvila, flew in from Lithuania to compete in this event, and it's worth noting that he had no equals in his weight category.
The organizers noted that even though the event was a local one, the participants, even the youngest athletes, showed some excellent SAMBO.
"What was encouraging was that a lot of athletes used painful arm locks and leg locks. These have generally been a weak point with British sambists, so it was nice to see them being used," said the President of the British SAMBO Federation Martin Clarke.
John Clarke plans to hold a lot of similar local tournaments in Sittingbourne next year.
Results of the Open SAMBO Christmas Tournament
Gold: Ruslhns Neilands, Juri, Julius Vaisvila
Silver: Owen Cullen, Ian Bloy, William Price
Bronze: Brandon Springett, Lewis Clarke, Dylan White, Oliver Norton