A sambist from Australia became a SAMBO Ambassador at the UTS World Youth Festival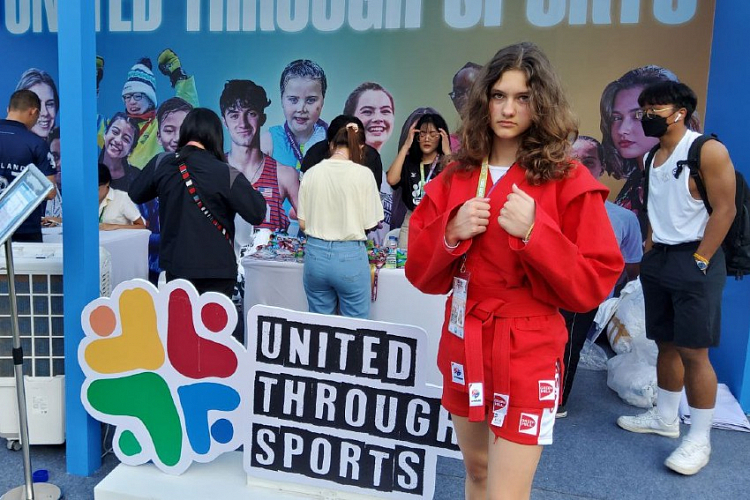 The fifth edition of the UTS World Youth Festival took place in November in Bangkok. This year, the festival took part in the Kingdom of Thailand and was held on the grounds of the prestigious Srinakharinwirot University. The International SAMBO Federation was represented in person by Alena Timofeeva, a fourteen-year-old sambist from Australia who had previously participated in the online festival years earlier.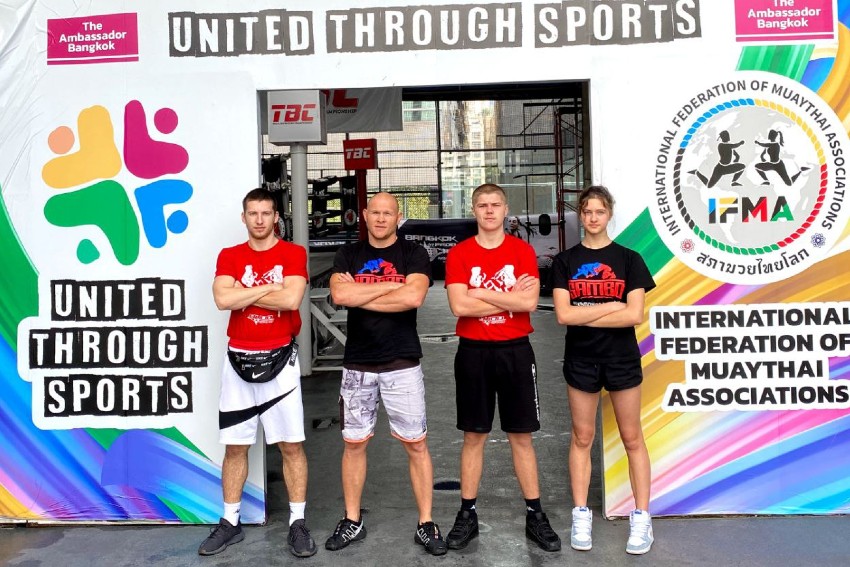 The event usually invites youths in age categories from under 10 to under 18 years to take part in online qualification events across five competitions: Max Fit, Aero Fit, Talent, Inclusive Sports, and Special Olympics. It is under the patronage of the International Olympic Committee, Paralympic Committee, Special Olympics, SportAccord, GAISF, and AIMS.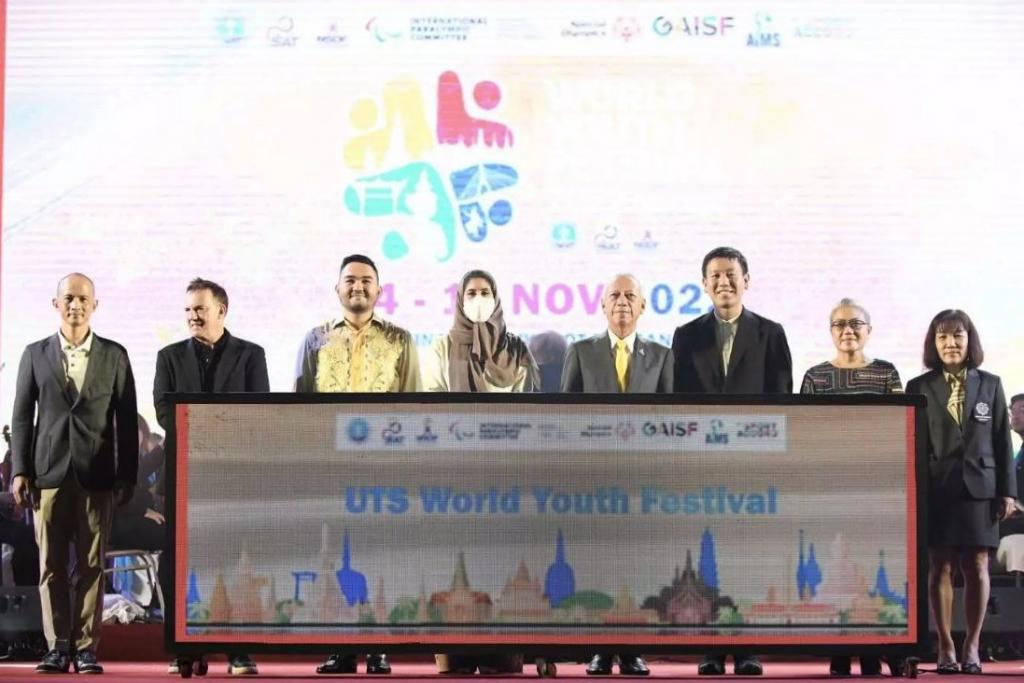 In 2020 the International SAMBO Federation selected 13 athletes from 5 countries to participate in the festival based on preliminary qualifications, including four young visually impaired athletes. Some athletes have acted as individual representatives for their countries, and four athletes passed for further evaluation as FIAS ambassadors. Five sambists out of 3682 applications became finalists of talent completion.
FIAS asked Alena Timofeeva, who had an incredible experience participating in the UTS festival this year in real life as SAMBO Ambassador, to share her vision of the event from the inside. And here is her story:
"This year I was privileged to participate in the world youth festival of 2022 in Bangkok from 13 to 17 November. I was chosen to be one of the 15 youth ambassadors from around the world to represent my sport – SAMBO. The festival program was vibrant. Every day was filled with different seminars, forums, and other activities.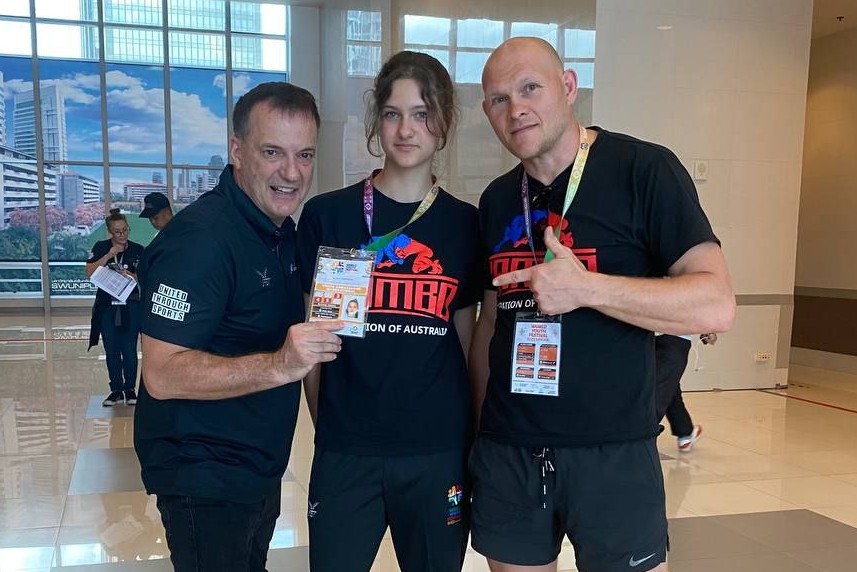 The first day of the festival was Youth Conference, and we had the opportunity to meet other ambassadors and learn their stories and life journeys. I was immensely inspired by the speeches of Ezra Frech, a Paralympic high jumper, Husnah Kukundawke, a Ugandan Paralympic swimmer, and Bassam Murthasa, a national Maui Thai champion from Sri Lanka. They spoke about the value of sport and the way it changed and impacted their lives. The plenary session presented the "IOC Young Leaders" program that supports young people in developing social projects to solve challenges in their community, led by Dhukhilan Jeevamani and Elena Mercedes Haro Lima.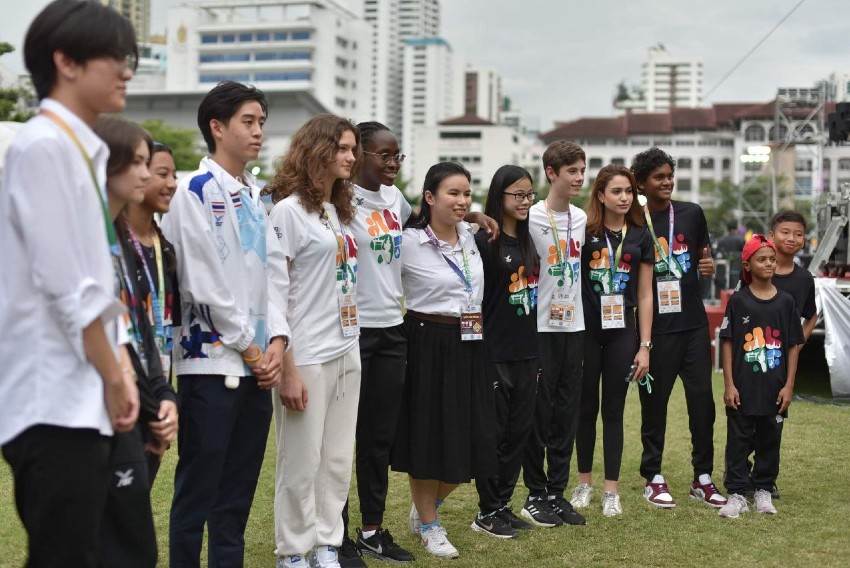 I also participated in the festival's official opening, in a flag parade, along with all the youth ambassadors. I felt exceptional and proud to be among all these great people. After the ceremony, there was lots of dancing, music as well as a traditional Muaythai performance which stood out and showed the fantastic culture that the people of Thailand had to offer.
On the festival's second day "Educational Forum," there were multiple workshops we could engage in, and I took part in the UNESCO sports and SDG workshop, which talked about global issues such as poverty and spread awareness on the importance of the topic. As a part of the workshop, we had a group activity to answer the question 'what makes a good leader?' and we made a poster about the qualities we think a good leader should possess.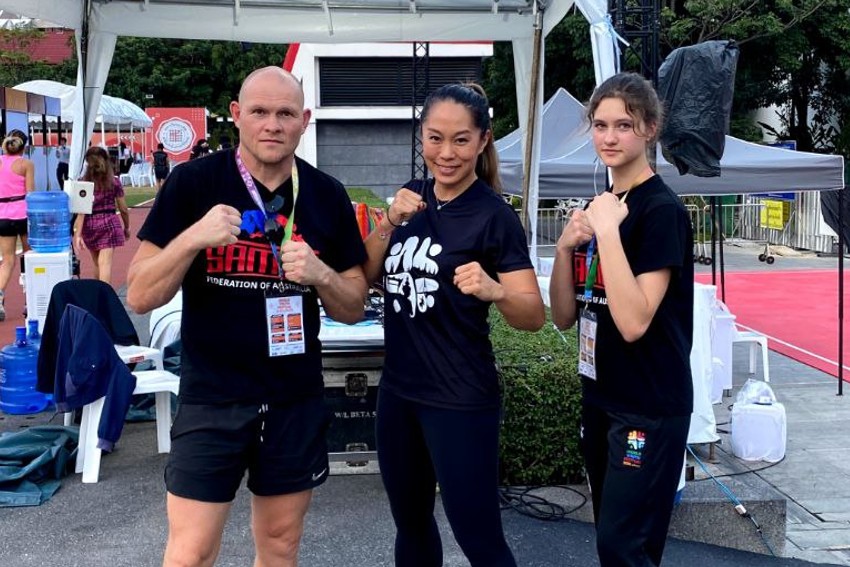 I also attended the SheFighter workshop by Lina Khalifeh, the founder and CEO of SHEFIGHTER, and was awarded the ESPN Humanitarian Award presented by UFC and ESPN in 2019. She talked about women in sports, their discrimination, the power of sports to change lives and empower women towards self-defence worldwide, and how crucial it is to believe in yourself and your dreams.
On the third day, a UN International Day for Tolerance at the Youth Forum, the main conference was joined life and virtually by world leaders, athletes, and advocates. It was aimed to encourage a united call to action for more tolerance, acceptance, and understanding.
One of the incredible opportunities was trying loads of different sports like Sepaktakraw, Teqball, and Muaythai. It was fantastic that I got to try this because I had never heard of some of these sports before, so it was a new challenge. I enjoyed the morning Maui Thai sessions, and I could learn different fighting styles and paid attention to the similarities and differences between Muaythai and SAMBO.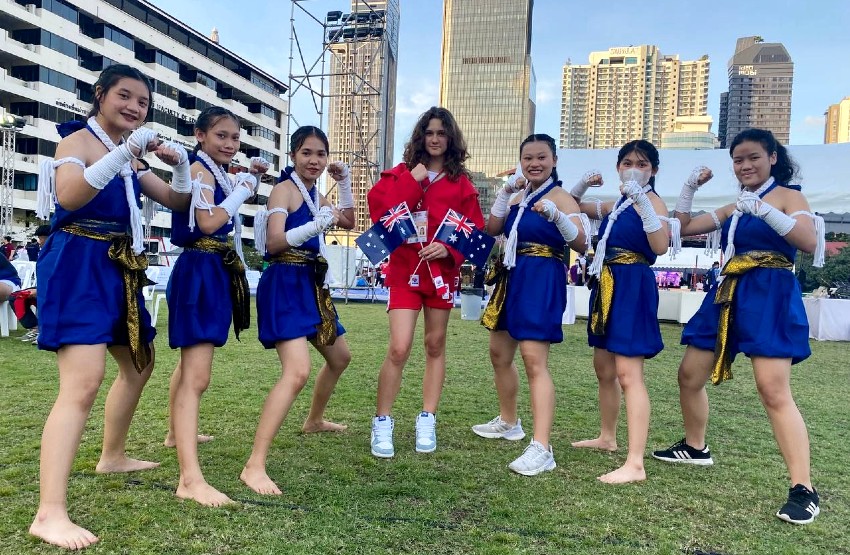 I'm delighted and grateful to UTS and FIAS for this experience. Participation in such events gives us a bigger perspective on the world and shows our young generation's power. The way we communicated and became friends in such a short period and the number of things we learned from each other makes me believe that we will be able to build a better future for everyone."
[VIDEO] Alena Timofeeva - SAMBO Ambassador at the 2022 UTS World Youth Festival