Sambists Got Actively Involved In The FIAS Home Training Initiative
Кaleidoscope
27 March 2020
Aleksandr Solomahin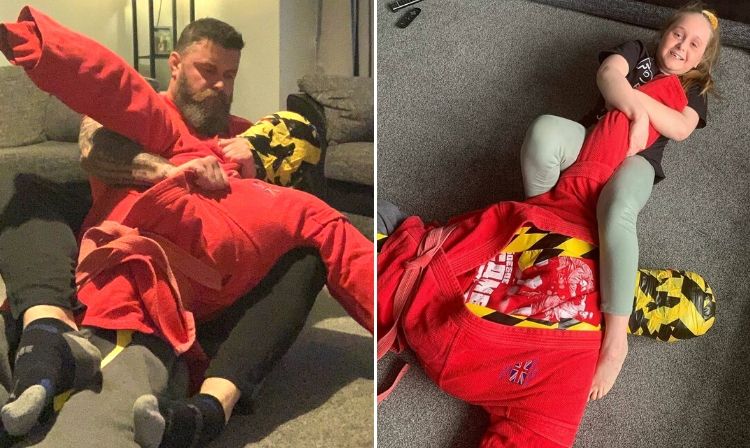 Two days ago, the International SAMBO Federation exhorted sambists worldwide to struggle against coronavirus. The start of the flash mob tagged as "Only Together We'll Defeat Coronavirus" was given by Chinese sambist Ge Xiaolong who in his video demonstrated how to throw the COVID-19 dummy and defeat it by using SAMBO techniques. And FIAS recommended that all sambists stay home and continue practicing there.
Along with Chinese sambists, the athletes from the Dominican Republic were among the first to respond to the call, by recording a series of videos with their training workouts in domestic conditions.
The ranks of the initiative pioneers, of course, include Colombian sambists. They were among the first athletes to publicly propose the idea of home training and shot a great video on this subject!
British sambists did not remain unconcerned. Thus, British coach Barry Gibson made an improvised SAMBO dummy and started exercising at home, himself and his "little warrior princess".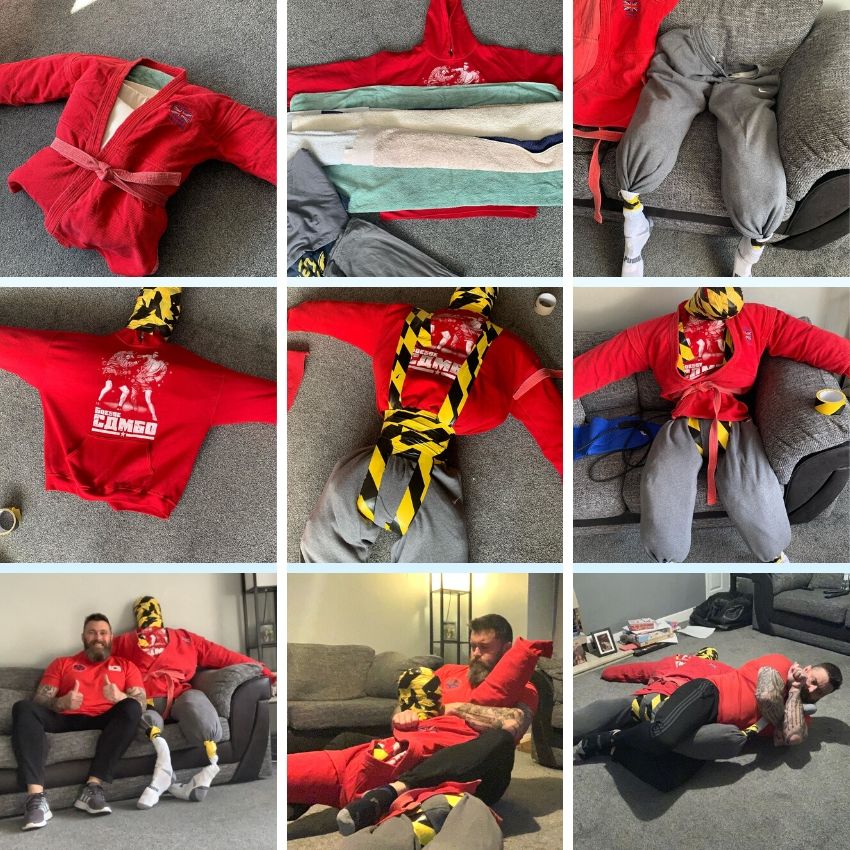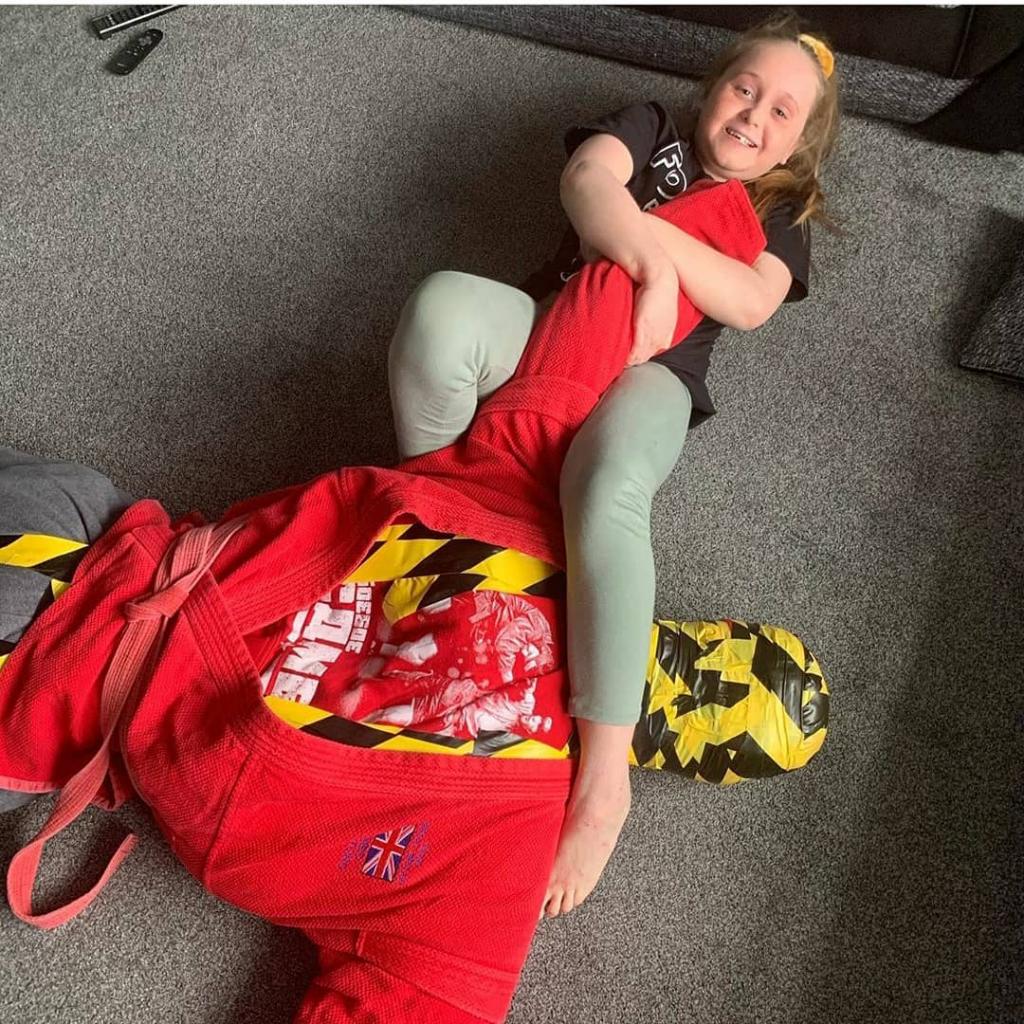 In Kazakhstan, the baton was also picked up by young sambists who demonstrated a limber-up and general workout session.
Even though Armenian sambists Arsho Baghramyan and Narek Amiryan were not sparring at home, they found a cozy place on a green field beside some cottages. The training session in the open air benefited both athletes and collected a lot of likes on the FIAS Instagram.
Moroccan Badreddin Diani first delivered a message to the world, by urging people to take care of their health in hard times. And then he carried out a joint training with his mother, coaching her in the basics of striking techniques required in combat SAMBO.
Athletes and coaches of the iconic SAMBO-70 school also train at home. Sergey and Diana Ryabov filmed their classes given to their little son. Not only did he take a master class from his champion parents, but also worked as a "weighting agent" for the head of the family performing push-ups.
World SAMBO Champion Nikita Kletskov (Russia) has developed a whole training program and every day uploads new videos with a set of exercises that can be done outside the gym.
Six-year-old Nika Nagulina who joined the FIAS initiative is not far behind the champion. The girl practices SAMBO, judo and gymnastics, and during her forced stay at home due to the outbreak, she developed a comprehensive training program for herself. She uploads her training videos to her account on Instagram.
The bronze medal winner of the World SAMBO Championships, the Secretary General of the Venezuelan SAMBO Federation Luis Adriansa not only joined the initiative to exercise at home, he even placed the FIAS flag in a front-and-center place. Describing his set of exercises, he gives his classes as he is looking at the logo of the International SAMBO Federation.
"ZARYA SAMBO" sports club from Biysk, Russia, addressed all athletes: 'Due to the quarantine, we join the "Exercise at Home" campaign. Weekend is no reason to lie on your couch. Train, do exercises. We suggest everyone take photos and videos of how they do sports at home. And post them on social networks with hashtags'.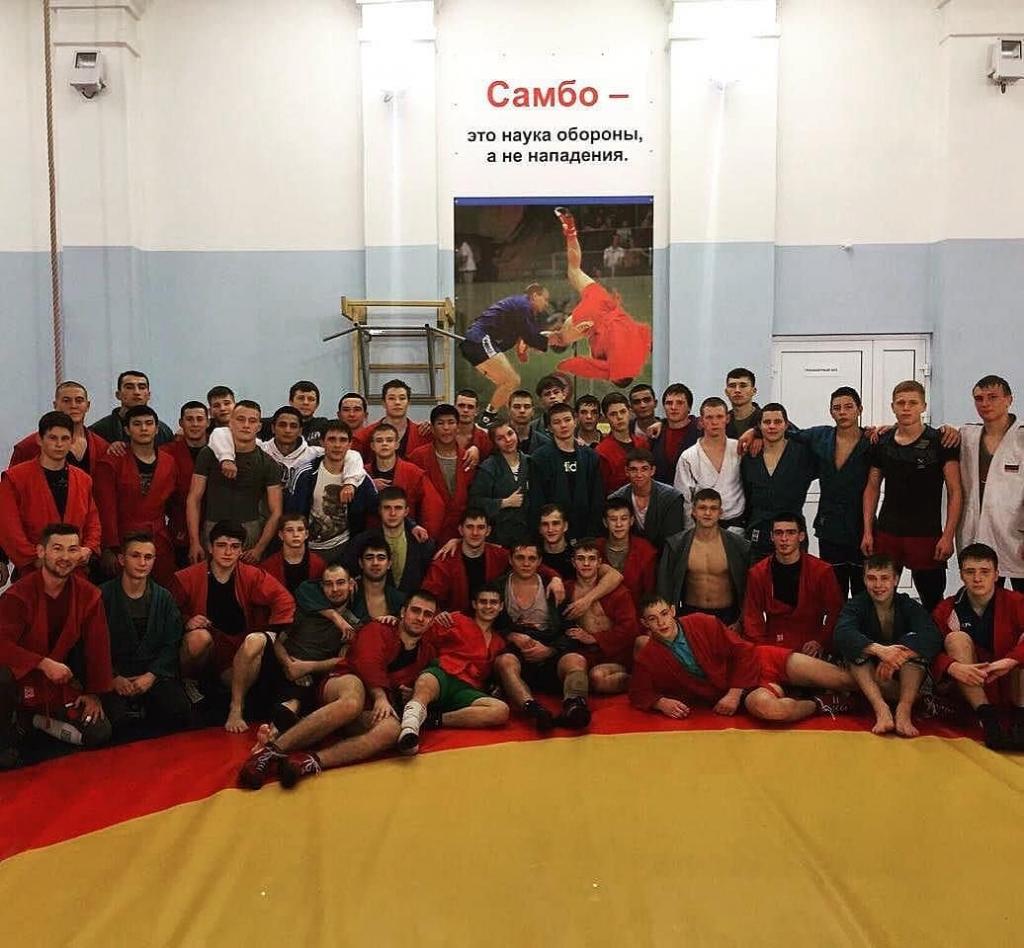 The SAMBO Federation of Uzbekistan did not stand aside. Davlatjon Khamroev recorded a video of his classes, albeit not at home but in an empty gym. Apparently, all the other athletes went home, to hone their skills in domestic environment.
Athlete and coach from Russia Andrei Smirnov wrote on his Instagram profile: 'Life is not over when your body lets you down. But life is over when your spirit fails.' Judging by how actively he trains at home, his spirit cannot ever be broken.
"Your SAMBO" sports club has also joined the initiative for practicing at home. 'When you really want to work out but there is no such option due to the current situation ... We suggest you increase your immunity by doing sports in home conditions.'
International SAMBO Federation encourages athletes to keep on taking care of themselves during the global pandemic. Stay home for the good of your health and the health of others! And keep practicing actively by posting photos and videos on your social networks with the hashtags #trainhomesambo, #trainhome and #samboagainstcovid. We will definitely notice your publications and tell the world about you!