Sambists to Take Part in International Tiger Day
Кaleidoscope
22 July 2016
Sergei Grishin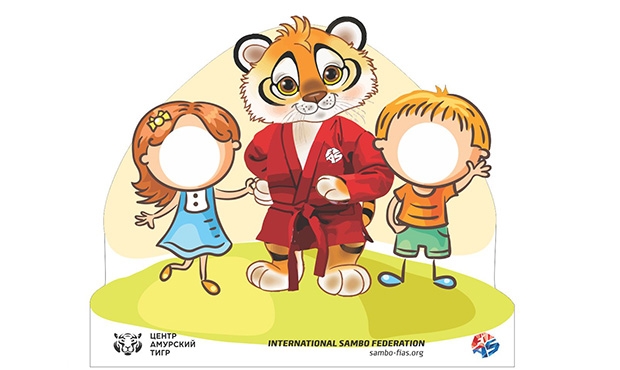 Take a photo with a tiger in a sambo uniform, show off your artistic talent in wall coloring or take part in a sambo master class – visitors to Moscow's Muzeon Park will be able to try out sambo on International Tiger Day. The Siberian Tiger Center together with FIAS are organizing a full entertainment and educational program for "Striped Day" holiday visitors in Moscow on Sunday, July 31.
Last year, a tiger became the official mascot of FIAS, and FIAS and the Siberian Tiger Center have signed a cooperation agreement. The aim of cooperation is to join efforts in developing and promoting sambo, as well as maintaining and increasing the unique population of the Amur tiger.
The main goal of International Tiger Day is to raise public awareness of the disappearance of tigers and how to protect them. On this day, various countries will hold a lot of related events timed to coincide with this day, including exhibitions, TV shows, trips to zoos, charitable and educational events, and much more. However, the organizers see their task more broadly:  when speaking of tigers as a symbol of the world around us, they speak about beauty and freedom.
The holiday area in Moscow's Muzeon Park on July 31 will have several different sites. Entertainers will welcome visitors at the entrances to the park and explain the purpose of the celebration and its rules. Branded balloons and a schedule of events with a "tiger habitat" theme will be handed out to visitors.
In the "Imitation Area" park visitors will have the chance to join in the celebration by changing their appearance, by adding paper tiger ears and tiger tails and striped clothes to their regular clothes. There will be the only one representative of real tigers – a small tiger cub for photographing. The area will also have an interactive mirror for selfies – a mirror with an integrated camera that communicates with visitors.
"Tiger trails" will be laid starting at the entrance to all paths of the "habitat area" as tracks directing visitors to the park habitats. They will bring children to a "kids' area", where, among other things, a face painting artist will turn children into tiger cubs. There will be also Sambo Tigers – costumed characters who will talk to children and be photographed with them.
Along with all this, there will be a "Conversation Area," "Hunting Area" and "Breeding Ground" in Muzeon Park on this day. We recommend that sambo enthusiasts visit the coloring book wall and work together to turn it from black and white to color. By the way, you can have your picture taken in front of it.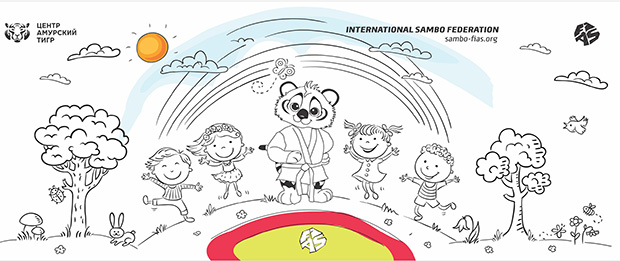 A stand-in with a picture of a tiger in a sambo uniform on it will be another special place for photos. Visitors to the festival will also be able to watch expert sambists, who will demonstrate powerful holds during exhibition matches. After that, visitors can get a feel for sambo during a master class.
The main event will be the final gathering of all parts of the central Tiger ART object, after which participants will launch balloons with the imprint of tiger paw or the image of a tiger into the air. These balloons will symbolize the spread of awareness of problems of saving the Amur tiger and nature conservation around the world.