Sambo goes to Costa Rican schools
Federations
24 December 2015
Sergei Grishin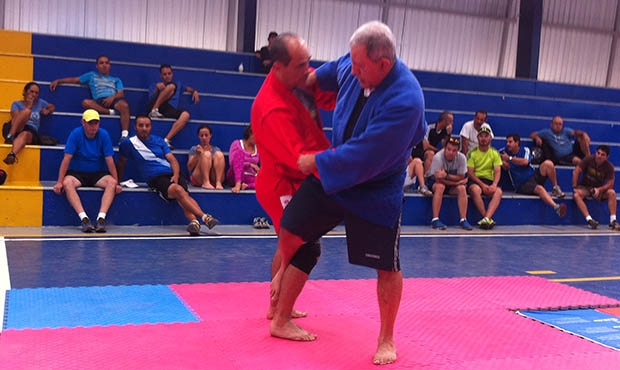 Representatives of the Association of Sambo and Associated Sports of San José Province held a series of Sambo seminars in schools. Participants included physical education teachers from various regions of the country. The logic of the organizers was very simple and clear: they would train teachers, who in turn would pass on the knowledge to their students.
The first seminar was held on November 19 in the city of Heredia, the capital of Heredia Province of Costa Rica. The event, which was held in the gym of Carlos Pascual Zúñiga school, was attended by 22 physical education teachers from various secondary schools. A week later, it was decided to follow up on the success: 48 physical education teachers attended the next seminar in the same gym and learned a lot about Sambo, a sport new to them. In both cases, Guillermo Sanchez, President of the Association of Sambo and Associated Sports of San José Province, taught the basics of Sambo to the participants.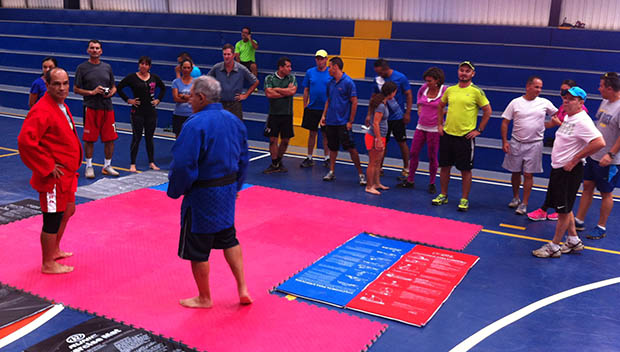 "The seminars were held in the same gym, because it was convenient for teachers from neighboring schools. The idea was that information would reach the largest possible number of children in the largest possible area through teachers," Sanchez said.
The seminar organizers didn't confine themselves to Heredia and held the next event in the country's capital, San José. Twenty-six people attended a seminar on international Sambo regulations and Sambo competition rules. This time, the mentor to the participants gathered in the auditorium of the Sports Committee of the Canton of Goicoechea was Luis Bogantes, a judge of national category.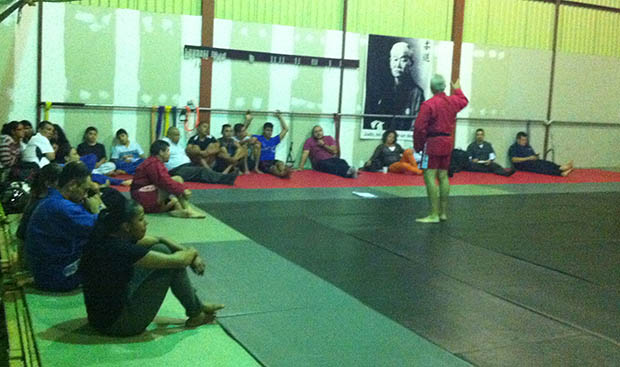 Following the events, Guillermo Sanchez talked about the reasons for holding the seminars and the prospects of developing Sambo in Costa Rica.
"We decided to hold seminars for school teachers for several reasons. First, they're all physical education professionals. Second, each teacher has a number of students who might get involved in Sambo in the future. We're now negotiating to hold similar seminars next year.
– What was the reaction to your workshops?
"We received a lot of very different comments. For example, many teachers had no idea that a sport like Sambo existed – it was an absolute novelty for them. The questions concerned the methods of teaching the sport: how to train children aged 7-10 years, as well as youth, what equipment is needed for training, what should basic training for teaching be, and whether it's possible to get a chief instructor to work with the teachers so they can teach this new sport.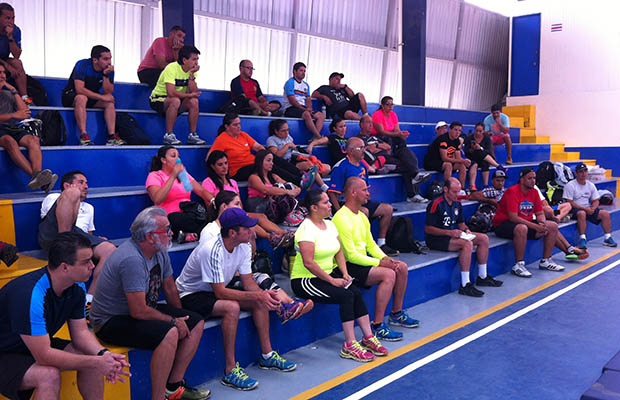 – What are your plans for the near future?
"We have a really broad program for the future. I'd like to explain how this works in Costa Rica. We have a Ministry of Education, which in turn has a department responsible for holding seminars on non-traditional sports. I had a meeting with the head of this department, where I introduced her to the program, and she liked it. So in November we started to conduct open lessons for teachers. The most important thing is that we were able to get into a circle that's hard to enter. We're now holding meetings in order to start an ambitious program in 2016.
Costa Rica has a system of competitions called CODICADER*. These are annual nationwide competitions for schools and colleges. Competitions are also held at the Central American level – the CODICADER Games. Our goal is to include Sambo in the 2017 CODICADER Games.
There are also National Athletics Games, which are held annually. Representatives from each of Costa Rica's 81 cantons compete in them. The Institute of Sports selects the participating sports. Participation in these competitions is our next goal, which I hope we'll achieve in 2018.
I'd like to note that Sambo appeared in Costa Rica a little over a year and a half ago. We're working really hard, and we hope that Sambo will develop actively in our country. Today we already have 4 academies that teach Sambo.
*CODICADER stands for Central American Isthmus Council of Sports and Recreation (Consejo del Istmo Centroamericano de Deporte y Recreación). It was organized in 1992 and includes 6 countries: Guatemala, El Salvador, Honduras, Nicaragua, Costa Rica and Panama.