SAMBO at the 1st TAFISA World Martial Arts Festival
Кaleidoscope
17 September 2019
Aleksandr Solomahin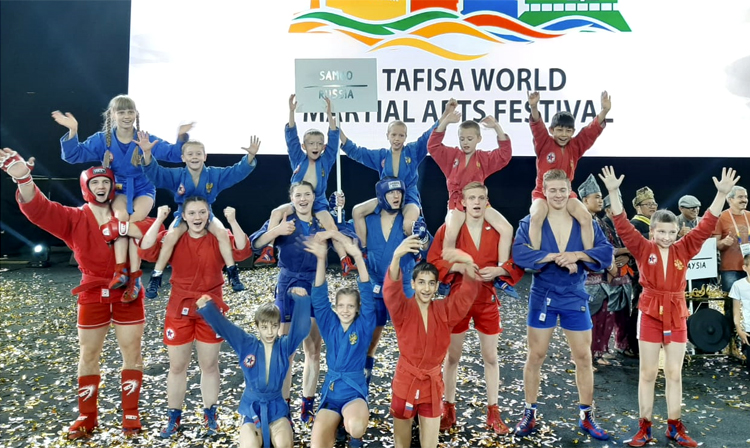 On September 13-16, the 1st TAFISA World Martial Arts Festival was staged in Russia. SAMBO was among the 12 martial arts incorporated in the professional program of the sports festival held in the Ulyanovsk Oblast.
The opening ceremony of the 1st TAFISA World Martial Arts Festival took place on September 14 at the Volga-Sport-Arena Palace and brought together more than a thousand participants from various countries. The main intrigue of the performance was the duel of two martial arts schools that were presented by the festival's mascots, Tafisik the Cat and Sambishka the Bear.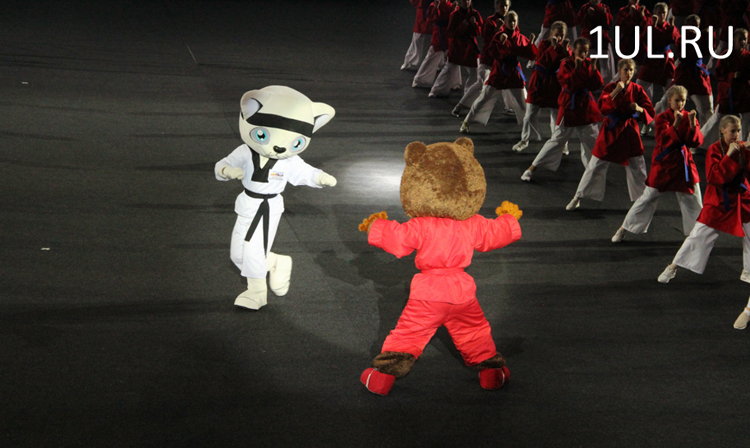 Participants in the sporting event presented such martial arts as taekwondo, hapkido, krav maga, capoeira, kyokushin, silat, zurkhan, aikido, kuresh, Buryat wrestling, Cossack martial art, ikkaido and, of course, SAMBO.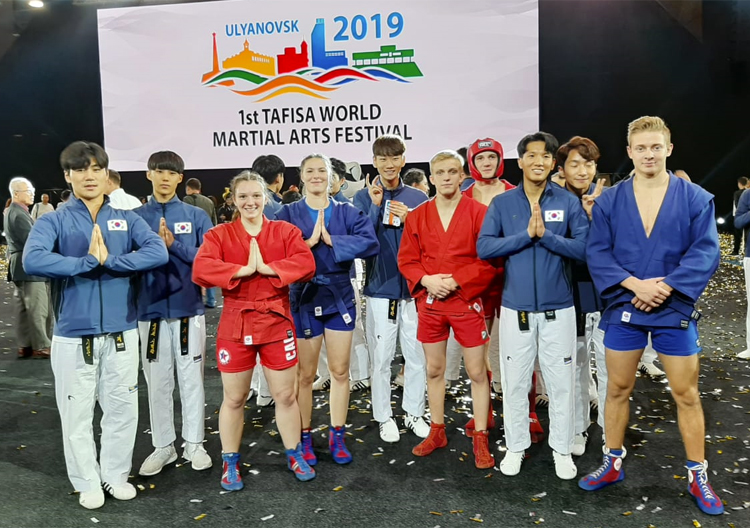 'This is a unique festival where everyone can find martial arts for themselves. These martial arts are educational and even academic in their nature, they involve the forces of nature, moment, impact, which allows a person to develop physically, to reveal themselves, and to move on through life,' said Ju-Ho Chang, President of TAFISA International Organization for Sports.
Then, over the course of several days of the festival, the Cathedral Square of the city became the central venue for the presentation of various sports. Apart from SAMBO, festival guests were able to try their hand at such sports as arm wrestling, mas-wrestling, weight-lifting, tug of war, streetball, chess, checkers, floorball, and others.
SAMBO ambassador at the festival, repeat world champion Denis Goltsov, along with another repeat world champion in SAMBO Yevgeny Isaev, gave master classes for young athletes at the "Favorit" school in Ulyanovsk and at the Combat SAMBO Development Center of Dimitrovgrad. A well-known athlete and actor Oleg Taktarov also shared his knowledge in the course his own master class.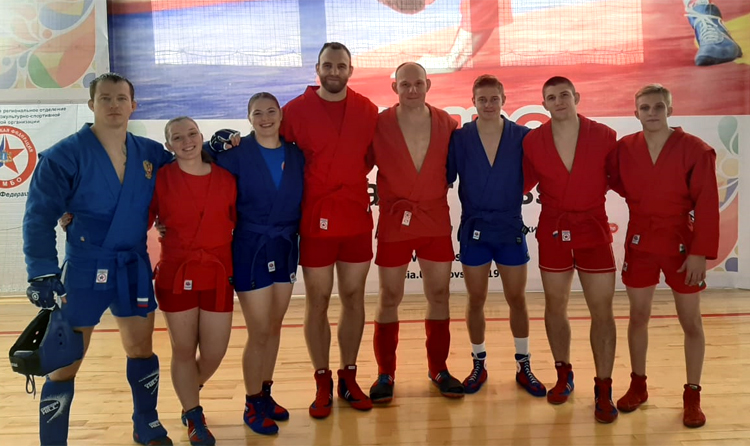 As part of the educational program of the festival, the head of the "Open World of SAMBO" FDC Elena Lomakina gave a lecture on the history of the inception of the sport and its modern development. And the FIAS demonstration group, which is supervised by FIAS Executive Director Sergey Tabakov, brought joy to young sports fans by giving demonstration performances and master classes that took place in Dimitrovograd.
According to the organizers, the festival held under the auspices of the TAFISA "Sports for All" International Organization is about to become an annual event, to delight the audience with new fascinating programs and the mastery of athletes.