SAMBO in Mexico Gets to New Level
Federations
30 August 2013
Sergei Grishin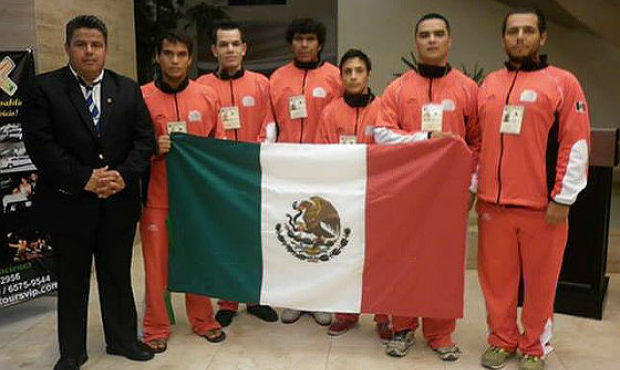 Mexican SAMBO expects two historical events that take place in the country in September. First, the national meeting will be held, where a few SAMBO associations will submit documents of their organisations. This will officially allow registering the Mexican Sambo Federation. Second, the first in the history of this country National SAMBO Championship is planned to be held in September. SAMBO athletes from all over the country are going to take part in the Championship.
Currently, the SAMBO and Combat SAMBO Association of the State of Guerrero was officially recognised by FIAS as an organisation developing SAMBO in Mexico. However, martial arts are actively developed across the country, in many states, so the establishment of the National Sambo Federation is rather a question of time and legal formalities. Mexicans plan to resolve it in the near future, and associations of the states of Mexico, Tamaulipas, Morelos and the capital city of the country will submit their documents at the national meeting of SAMBO athletes in September.
- We would like to bring these associations and ours together and register the Mexican Sambo Federation, - Antonio Ramirez Reboyar, President of the SAMBO and Combat SAMBO Association of the State of Guerrero, says. - Nowadays, SAMBO is actively developing in all those states. For example, our mixed team took part in the Pan-American Championship in Panama. We selected a few of the strongest SAMBO athletes from each association and gave them a chance to approve themselves at the continental tournament. Owing to the integration and the establishment of the Federation, we will be able to faster develop SAMBO in Mexico and achieve good results in the international arena.
In addition to the establishment of the Federation, Mexicans also plan to hold National Sambo Championship, the first one in the country's history. Team meetings and other events were held in Mexico earlier, but the September of 2013 should be a historic month, when they host the debut Mexican Sambo Championship.
- I expect a serious fight for the medals and strong competition. More and more new sportsmen are coming to Mexican SAMBO. They receive a really strong motivation during seminars held by FIAS experts. In this regard, I want to officially thank Andrey Moshanov, FIAS Development Department Director, for his vigorous activity and assistance in promoting SAMBO in Mexico, - says Antonio Ramirez Reboyar. - And, of course, I do appreciate the enormous work for the benefit of the development of martial arts in our country and worldwide done by the International Sambo Federation under the leadership of Vasily Shestakov.
Alexander Solomakhin
www.sambo.sport