The Europe 1 team became the winner of the SAMBO tournament among mixed teams at the World Combat Games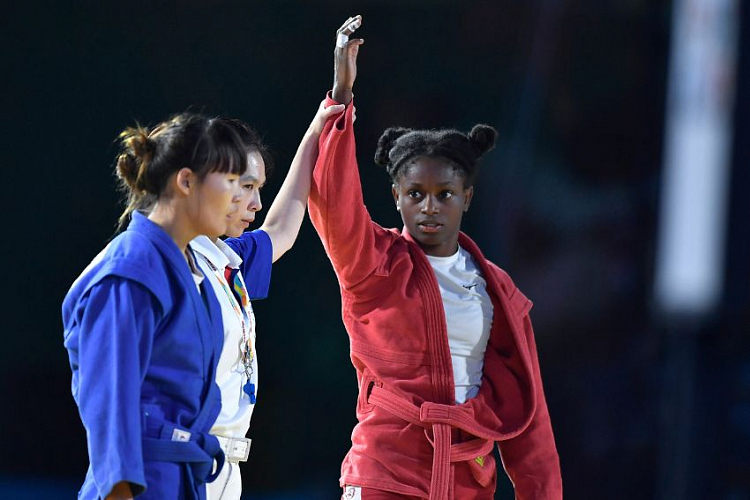 Today, October 21, the SAMBO tournament in the program of the World Combat Games in Saudi Arabia ended with competitions among mixed teams. The winner of the wall-to-wall competition was the united team "Europe 1", which in the finals turned out to be stronger than the team "Asia and Oceania 2". Representatives of the teams "Pan America" and "Europe 2" took third place.
In total, representatives of 8 continental teams, formed in accordance with the results of sambists in continental tournaments that qualified for the Games in Riyadh, took part in the team tournament. Europe was represented by three teams, formed, respectively, from the gold, silver and bronze medalists of the continental championship. The honor of Asia and Oceania was defended by two teams: gold and silver medalists of the continental tournament. One team each, consisting of continental champions, represented Africa and Pan America. Another team was formed from representatives of different countries who won the right to participate in the tournament thanks to a Wild Card.
Team compositions and complete results of team competitions are located on the official website of the World Combat Games: RESULTS
Let us recall that the SAMBO tournament opened the program of the Games in Riyadh and was held on October 20-21. On the first day of the competition, medals were awarded in Sport SAMBO and Combat SAMBO both among men and women, as well as in SAMBO for the Blind and Visually Impaired among totally blind male athletes. On the second day of the tournament there were competitions among mixed teams.