Pavel PANTELEV: "I was serious about all my opponents"
Personalities
24 October 2023
Aleksandr Solomahin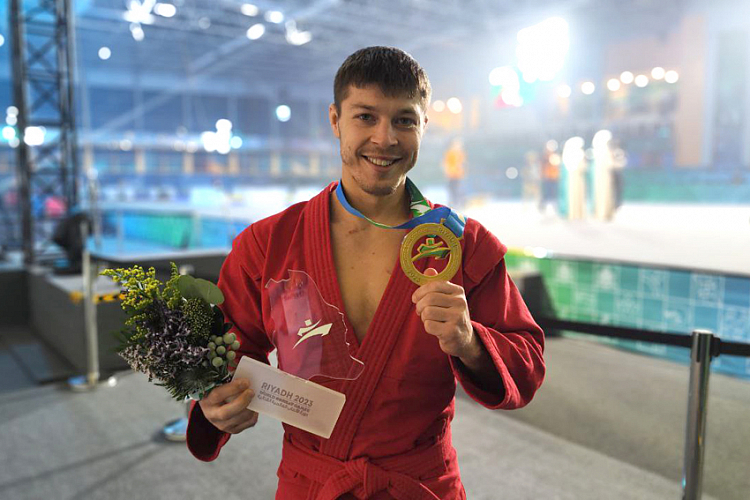 Sambist Pavel Panteleev, who competed as an individual neutral athlete (AIN) at the World Combat Games in Riyadh, won a gold medal in the up to 64 kg weight category in Combat SAMBO. In an interview for the FIAS website immediately after the award ceremony, Pavel explained why he was nervous at the tournament, how one defeat helped for two big victories, and also about what he does with his phone during competitions.
– This is my first time taking part in such competitions, in such a place. There are a lot of emotions, I'm very glad that I managed to win.
There were champions and medalists of continents among your opponents. What can you say about them?
– I was serious about all my opponents, because I understood that there were only top numbers here from all corners of the world. I can't evaluate or single out anyone, all the guys gave their best.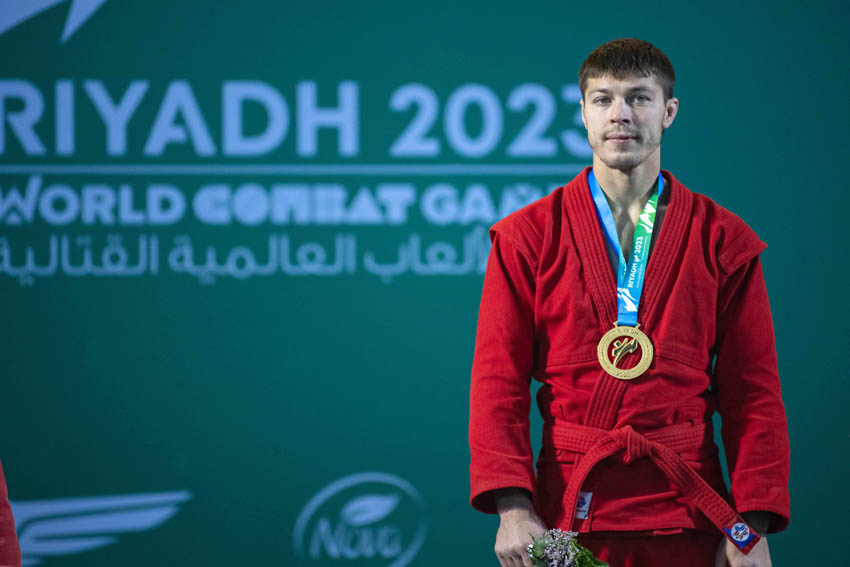 Did the very atmosphere of the competition somehow influence you? The World Combat Games is not an ordinary event.
– What influenced me more was not the fact that these are multi-sport competitions, and I bear some responsibility for the team. Rather, I had to be nervous because I didn't know anything here, a lot of things were unusual.
How significant is this medal to you?
– This is a great achievement. In April, I won gold at the European Sambo Championships, which allowed me to participate and win at the World Combat Games. At the same time, I got to the European Championships because I took second place at the national championship, because in our team it is the second numbers that go to the continental championship. It turns out that losing in that final allowed me to win now. Games like this are rare, so I'm glad I attended them.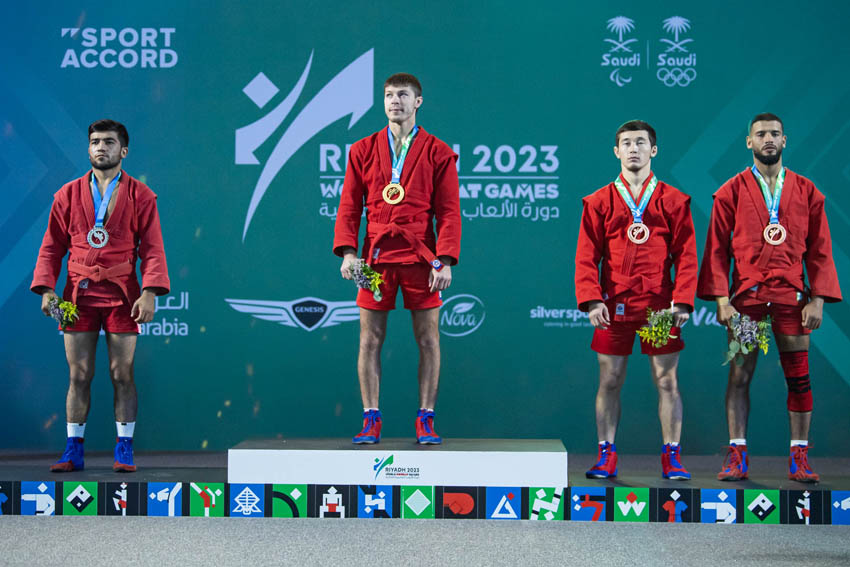 How do you usually get ready for the final?
– I just sit on the sidelines, think, figure out what I'm going to do and how, so that there are fewer mistakes during the fight. Just complete concentration on myself, without music or anything distracting. I close my eyes and lie or sit somewhere on the floor.
Who was the first to congratulate you on your victory?
– The coaches and guys from the team congratulated me in the hall, but I had my phone on airplane mode all day, I haven't turned it on yet. After the award ceremony, I will look at who wrote or called. During competitions, I always put my phone away to avoid distractions. I take it out of my bag only after winning. I did the same at the Games in Riyadh and won.