Sebastien Libebe: "I didn't win today, but I can win tomorrow"
Personalities
17 May 2016
Sergei Grishin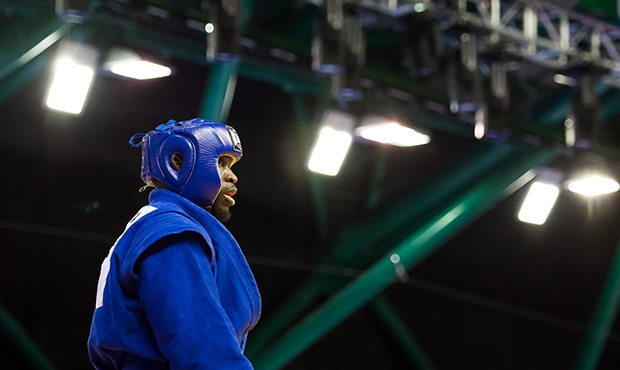 The final Combat SAMBO  match in the weight category up to 90 kg ended the program of the European Championships in Kazan.  The rivals – Frenchman Sebastien Libebe and Russian Hadis Ibragimov – put on a really exciting show for everyone. Libebe got off to a great start, quickly took the lead and was very close to winning, but then the advantage passed to Ibragimov, who finally became the champion. Despite the defeat, Libebe said in an interview with the FIAS website that he was happy.
"I'm happy because I love this sport – I love SAMBO. I didn't win today, but I can win tomorrow. As the saying goes, what doesn't kill us makes us stronger. I had a very strong opponent in the final. Fights with Russian Sambists are always something special. I think we had a great fight, and the audience was happy. The fans' support for Russian athletes in Kazan was just incredible," Libebe said.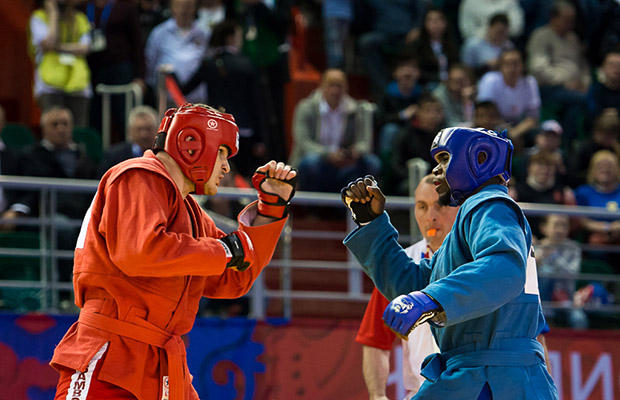 However, the French athlete also had his fair share of support. The whole French team chanted the name of their Sambist in unison from the stands of the Ak Bars Sports Palace.
"Despite the loud support of Russian fans, my teammates sometimes managed to drown out the local fans. The French national team is like a big family.  If I lose, they lose and if I win, then they're winners too. This time, I won a silver. Anyway, after the competition, we'll get together and celebrate this medal. Then we'll go back to training, so that next time we'll have gold medals to cheer about," Libebe said.
Photo: Directorate for Sports and Social Projects