Seminar for SAMBO referees and coaches was held in Macau after a three-year quarantine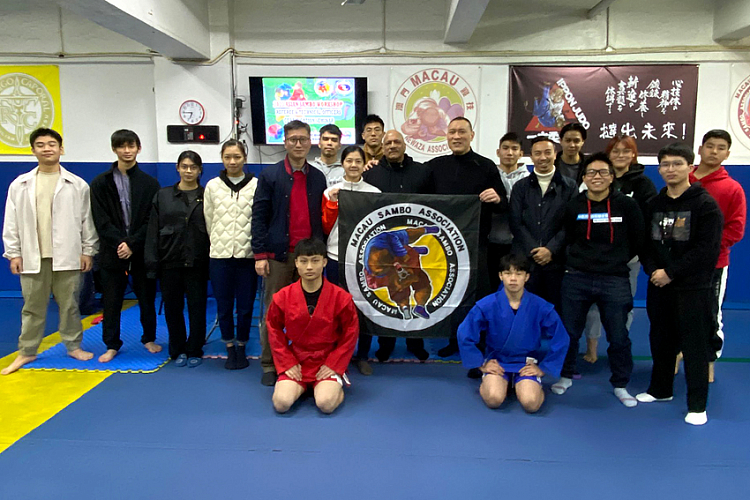 The long-awaited seminar for sambo referees and coaches was held on January 29-30 in Macau, a special administrative region of the People's Republic of China. According to the Macau SAMBO Association, the event became possible for the first time after a three-year quarantine caused by the COVID-19 virus.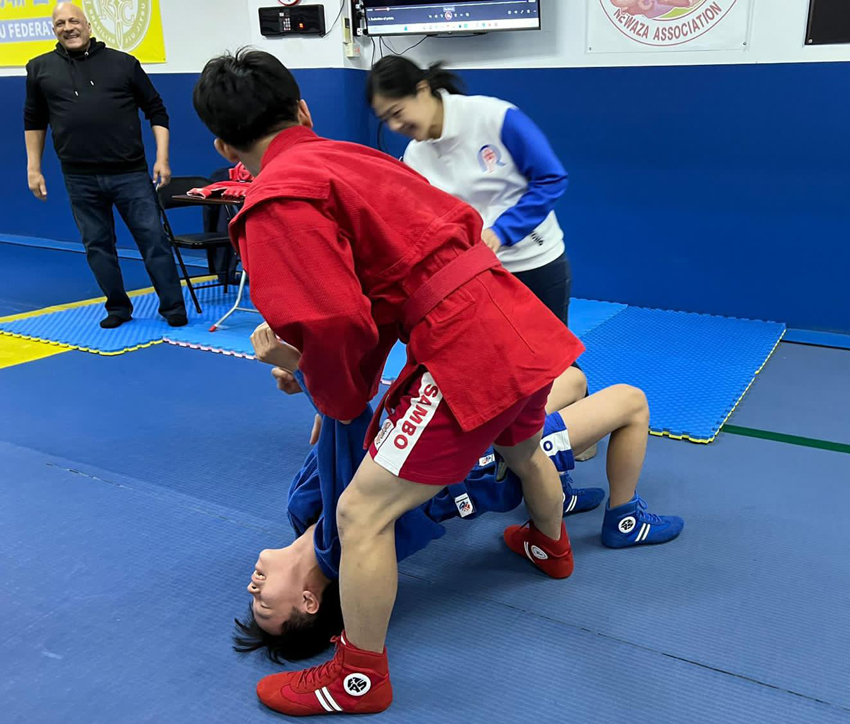 The Macau Special Administrative Region of the People's Republic of China is officially recognized as the most densely populated region in the world, which means it has great potential to attract new SAMBO fans. In order to attract athletes, it is necessary to train coaches and referees. It was this logic that guided the leaders of the local SAMBO association.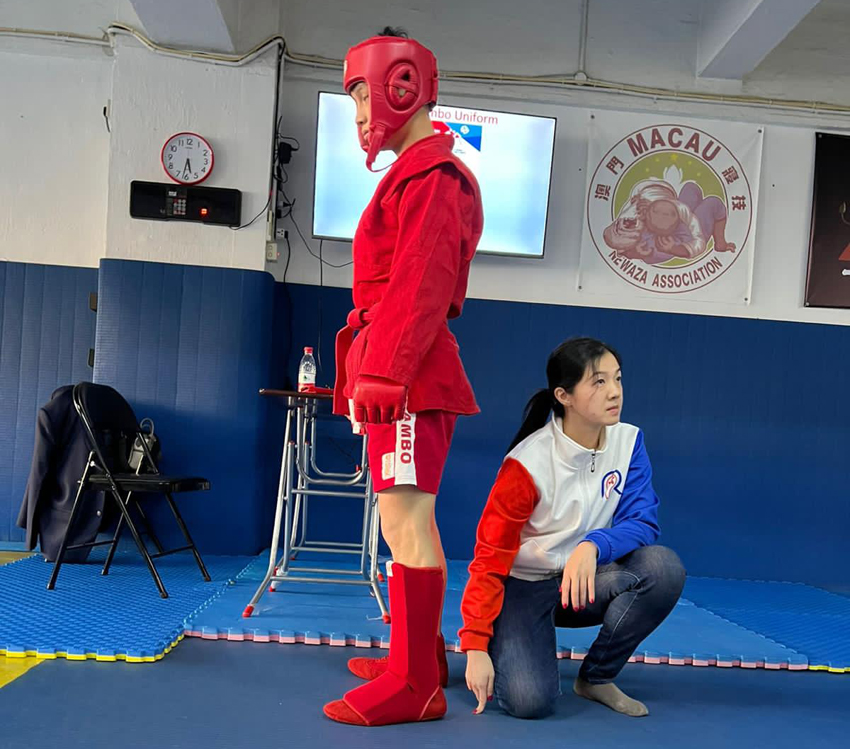 The seminar was held under the guidance of Jeremia Fung, an international FIAS referee from Hong Kong, China, as well as the 1st Vice President and General Director of the SAMBO Union of Asia and Oceania, Suresh Gopi. The event was also attended by the Chairman of the Hong Kong SAMBO Federation, China – Chan Kin Chun Ken.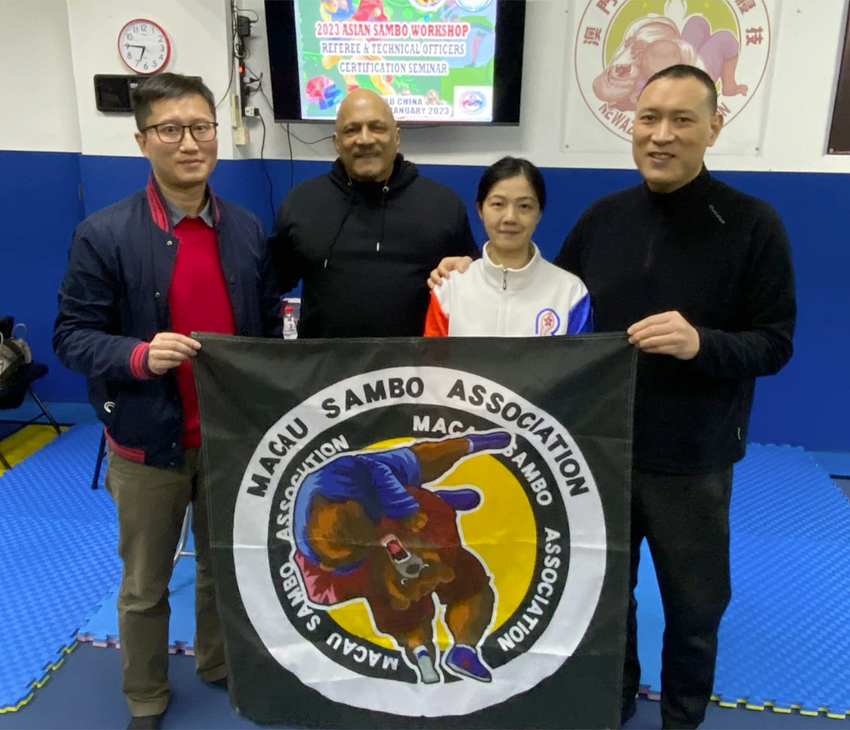 "The presence of representatives of Hong Kong SAMBO made it possible not only to exchange experiences, but also to establish close friendly ties between the two organizations," said Suresh Gopi.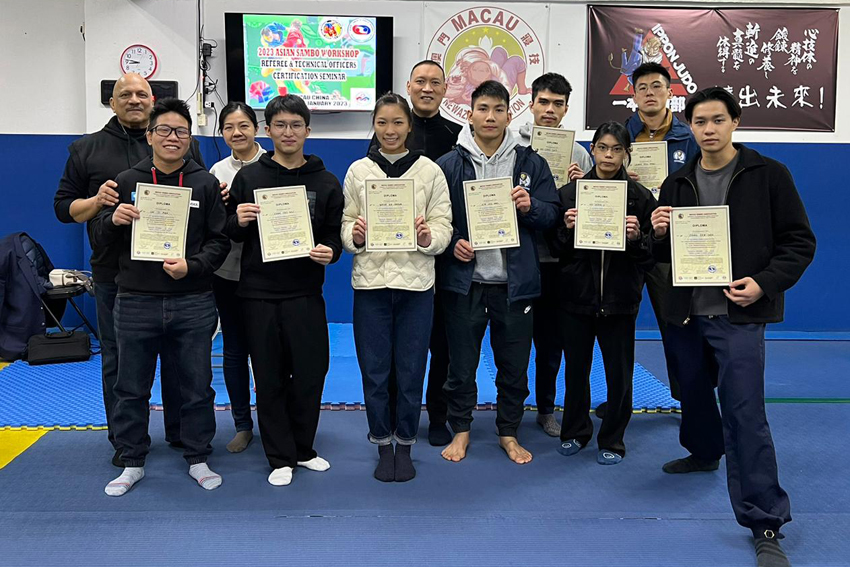 At the end of the seminar, an exam for referees was held. According to the Organizing Committee, out of 13 participating referee candidates, only 6 became holders of national diplomas. They have further work on self-improvement, the rest of the specialists will continue their training, in order to then try again to pass the exam at the next seminar.