Sergey PERMITIN: "Combat SAMBO is most in demand in New Zealand"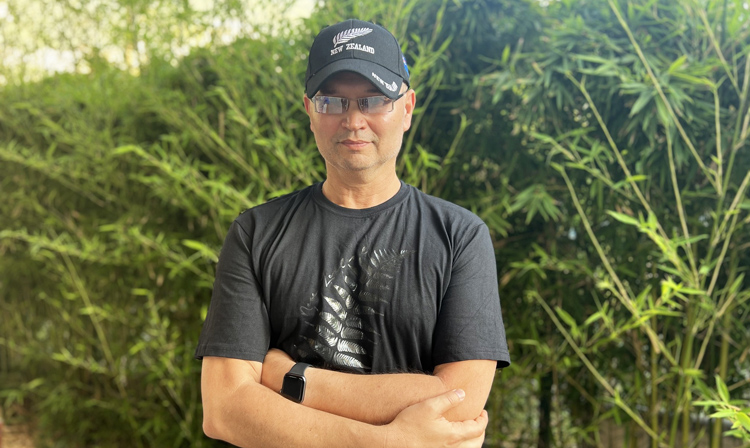 In an interview for the FIAS website, the President of the New Zealand SAMBO Federation Sergey Permitin spoke about his impressions of the first participation of New Zealand athletes in the Asian SAMBO Championships, shared the secrets of promoting SAMBO in his country and his opinion on the steps that need to be taken to increase the popularity of SAMBO at the international level.
Sergey, how do you assess the performances of New Zealand athletes? Can I congratulate you on your success?
– You can. Geographically, New Zealand is far from the centers of major international competitions, in fact, next to Antarctica, so the very fact of participating in competitions of this level is already luck, but the bronze medal won by our athlete Ana Moceyawa is a success.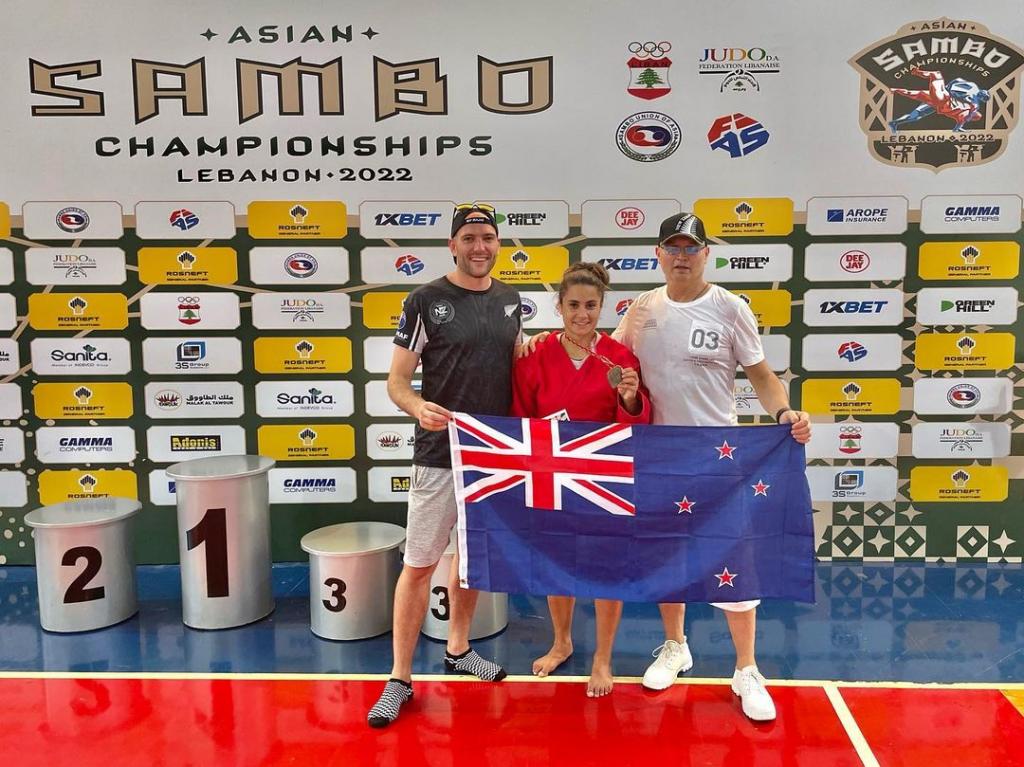 What are your impressions of the competitions in Lebanon?
– People are very hospitable, the country is very kind and open. We have already received an invitation to take part in the preparatory camps before the World Championships. Colleagues invite us to visit Uzbekistan, Kazakhstan, Kyrgyzstan. It is very pleasant and even touching.
FIAS President Vasily Shestakov often says: "SAMBO is one big family. On the mat we are rivals, behind the mat we are friends." Have you already managed to feel it?
– It really is. Of course, I would like to have a little more time to calmly talk outside the competition about life, family, establish closer contact with colleagues. But I fully felt that SAMBO is a big family, and so did my guys.
The Federation of New Zealand became a part of the Sambo Union of Asia. How do you think this decision will affect the development of SAMBO in your country?
– The main thing is that we got the opportunity to participate in international competitions, to fully communicate with our colleagues. Now we have joined Asia, but in the future we see growth prospects, we plan to hold competitions at the level of the Pacific region. It can be an open tournament with the invitation of sambists from all continents. Competitions of such a high level are an excellent platform for making a statement about yourself in the media, for popularizing SAMBO.
Who are your students: people from other sports or newcomers who have made a conscious choice in favor of SAMBO?
– Currently, these are mostly people from other sports who have decided to try themselves in SAMBO. Athletes from different clubs come to us – judo, grappling, jiu-jitsu, mixed martial arts. Now SAMBO is beginning to be actively interested, including thanks to the active work of FIAS in social networks. The guys especially like Combat SAMBO, which combines the fight with shock equipment. Another attractive factor for athletes is the opportunity to take part in international SAMBO competitions. I note that we do not put pressure on them, do not force them to make a choice between one or another martial art, which is also our advantage.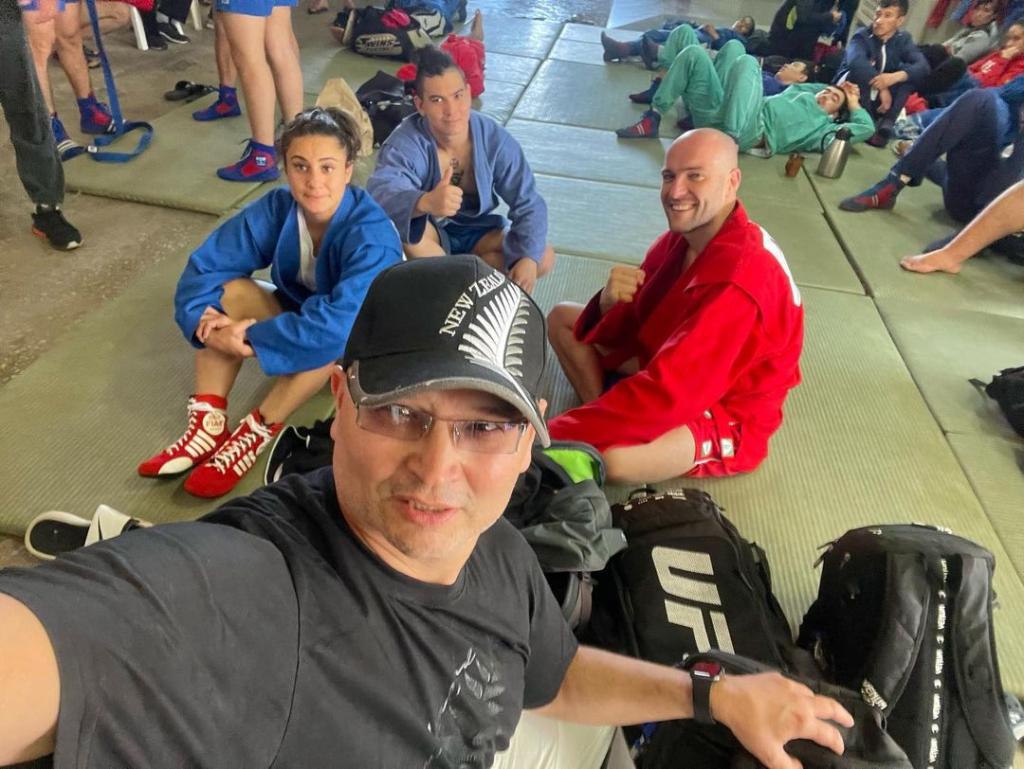 Our next step is to join the so–called community sports centers. This is a social form of physical health support accepted in Australia and New Zealand, where visitors can engage in any kind of sport, any physical activity. And if our coaches manage to interest newcomers during the trial session, then later they will be able to make a choice in favor of a specialized SAMBO class, and not, for example, gymnastics, where you can only warm up. We also target secondary educational institutions. We hope to start working with schoolchildren in the near future.
How do you manage to promote SAMBO in a country where not so much is known about it?
– First of all, due to the enthusiasm and good relations with people who help us in finding clubs and inexpensive halls where we can teach SAMBO.
We started with the fact that our coaches taught children in gyms after work. Then we tried to expand our field of activity and started looking for experienced sambists in New Zealand. Now one of our coaches is a person who has passed the Abdulmanap Nurmagomedov school and is a graduate of the Sambo–70 school, as well as the Russian University of Physical Culture and Sports. I was helped to find him by friends and subscribers on social networks, of which we have about 15 thousand.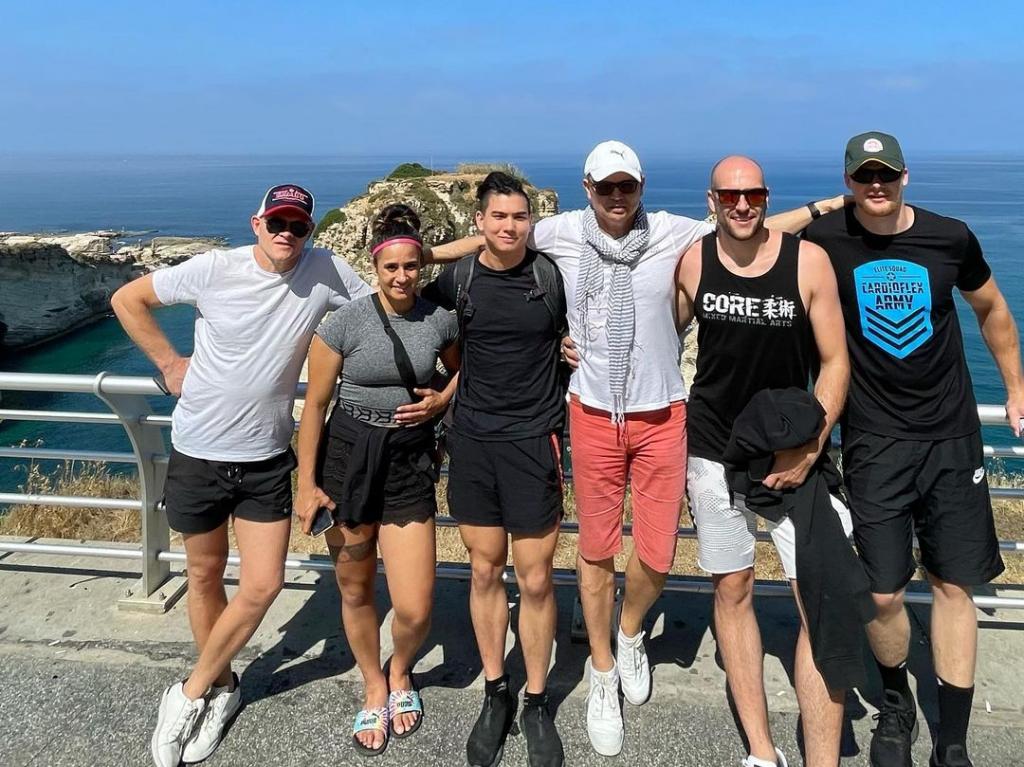 Do not forget about the power of the media. Now we are actively working with Combat Sport Network TV – the popular television of Australia and New Zealand. This is a high-rated pay TV channel, viewers subscribe to it to watch martial arts, including SAMBO competitions. We managed to introduce the channel's audience to our sport, release several stories from the World Championships in Serbia (2020) and Uzbekistan (2021). This, too, undoubtedly contributes to the popularization of SAMBO.
We also hope to expand the geography of SAMBO in the Pacific region and will help promote our sport in countries such as Samoa, Tonga, Fiji and the Cook Islands.
Last year, FIAS received full recognition from the IOC. In a number of countries after that, the attention to SAMBO on the part of state authorities has noticeably increased. Have there been any changes in New Zealand?
– We were really looking forward to this Asian Sambo Championships in Lebanon. The medal won by our athlete Ana Moceyawa gives us a new opportunity to receive national recognition of SAMBO as a sport. This is another strong argument in our favor, so that our further initiatives in the development and popularization of SAMBO are supported by state institutions. We have already prepared and will soon send the necessary documents to the New Zealand Olympic Committee and the New Zealand Sports Commission. I believe in success, because SAMBO is actually already an Olympic sport.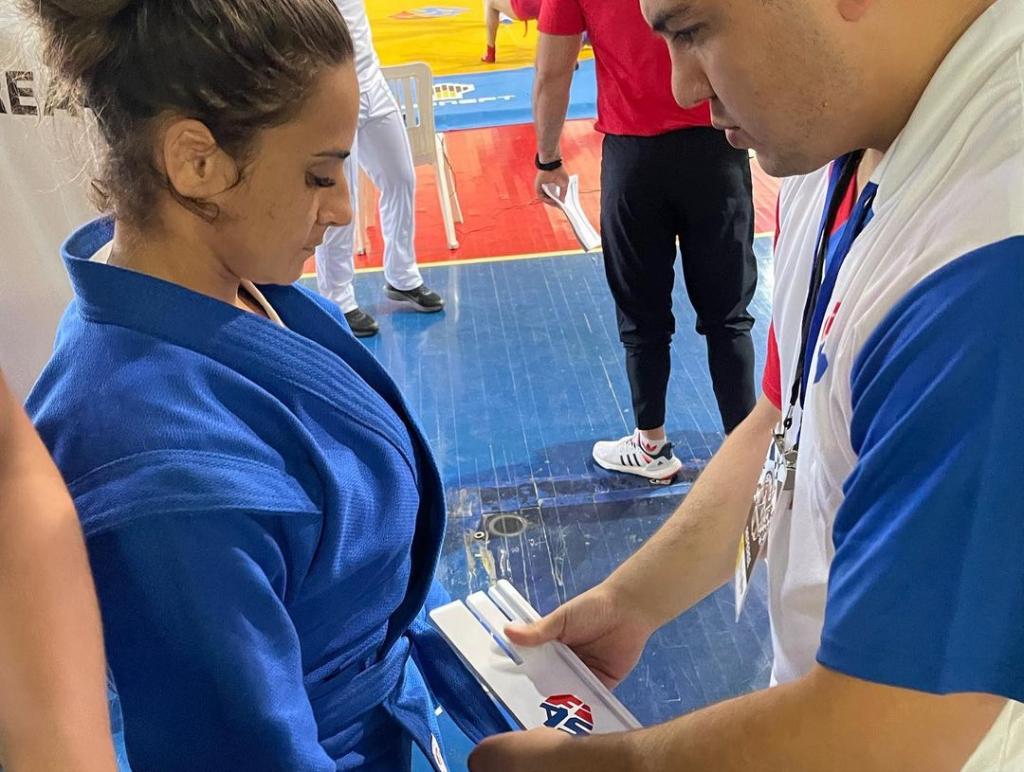 In addition, we also plan to take part in SAMBO competitions at the Asian Indoor and Martial Arts Games, which will be held in Thailand in 2023. This is a good opportunity for us to get into the zone of attention and funding by state funds.
You are facing a difficult task…
– This is true, but we try to think positively. To date, Carlo Meister has become my close assistant – a person who understands the technology of sports development perfectly. Carlo has several sports clubs, now he is really passionate and in love with SAMBO, especially after participating in the Asian Championships in Jounieh. Now I know that we have a very large sports center that will promote SAMBO.
There is also another wonderful person who helps us with technical, organizational and human resources. This is Johan Boshoff. He started work on the popularization of SAMBO nine years ago. Then he failed to register the federation, it was not easy, but he is talented and has tremendous experience. Today he is the technical director of the federation. Of course, there are many difficulties in our work, but I am interested in promoting SAMBO, I see progress and believe in success.
Which SAMBO discipline is most in demand in New Zealand?
– Combat SAMBO is in the first place. It gives an opportunity to the guys engaged in mixed martial arts to transform their skills into sports, to increase the level of professional skill. A strong motivation for young people is the so–called "belt system" - a system of stripes on belts, introduced by FIAS in 2020. The fact is that many people go in for sports to prove something to someone. And the introduction of insignia greatly encourages people to practice SAMBO.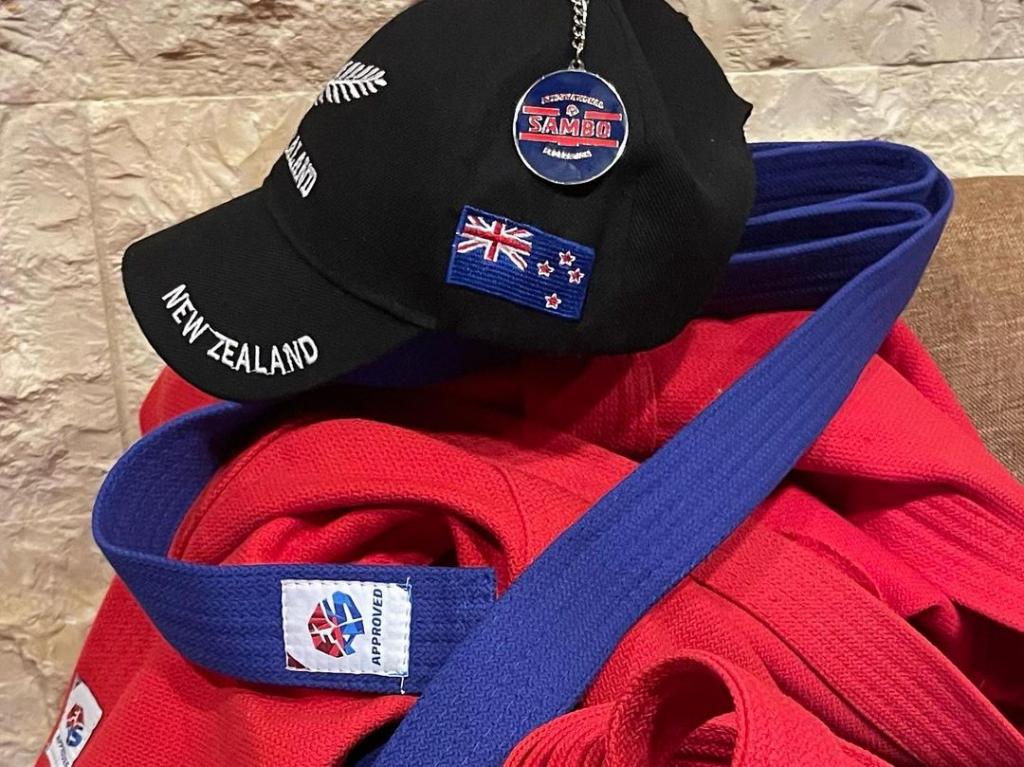 As for Beach SAMBO, this is the resource that helped us to get out of a virtual stalemate during the pandemic. In the conditions of closed halls, SAMBO classes on the beach became a great way out for us. Beach SAMBO is a very interesting discipline, we want to develop it further. We plan to hold a series of open tournaments in which the winner will receive a prize in the form of a check for $ 100, which he will be able to spend only in one of our clubs.
What is your plan for the competition this year?
– First of all, we want to hold an open championship in Sport and Combat SAMBO in October, on the eve of the World Sambo Championships. The tournament will be held at the Carlo Meister Club in Hamilton. We decided to hold it away from major cities in order to include new territories and new people in our orbit. From experience, I can say that the capital cities are spoiled by major events, and we want to attract viewers, see full halls, and of course, make a real show out of it with the participation of athletes of all ages and broadcast on the Combat Sport Network TV channel. We hope that the two winners of this tournament will be able to go to the World Championships in Bishkek (Kyrgyzstan).
In your opinion, what steps should be taken at the international level to make SAMBO even more popular?
– I think that it is necessary to act first of all through the youth. This is not so much the popularization of SAMBO through standard methods – holding competitions and so on, as the production and distribution of high-quality souvenirs, the creation of a kind of eco-environment of SAMBO.
Are you now talking not only about attributes, but also about creating a unique SAMBO atmosphere?
– Yes, it is about the atmosphere. If we return to the attributes, then it must certainly be of high quality, people should want to use it in everyday life, have the opportunity to brag to others. And don't be ashamed to take money for it, quality should cost money. There should not be cheap and low-quality products, otherwise, it is anti-advertising.