Sergey Tabakov: "The purpose of FIAS today is to form a team of professional judges"
Official
30 July 2014
Sergei Grishin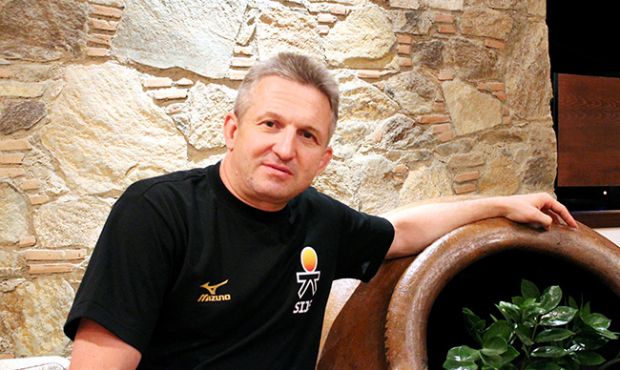 In the coming days the International Seminar for Judges will gather best referees from around the world in Argos, Cyprus. The participants of the event will have theoretical and practical training, and then pass a competency examination. In his interview to the FIAS website Sergey Tabakov, Executive Director of the International Sambo Federation, told why Cyprus had been selected as the venue for the event, who could be the members of the judicial elite and what the aim of new Sambo rules was.
"In anticipation of a series of major international competitions to be held in the autumn, FIAS has organised the International Seminar for Judges to select the best referees for these tournaments. Choice of Cyprus as the venue is natural, because the World Sambo Cup among students and the World Championship among cadets is held here in December. It is very good for the judges to be present here now, as they will get a feel for the atmosphere and will come as much prepared as possible in December. 
Our primary goal for the upcoming seminar is to train the judges, to test their knowledge and choose the best ones. The purpose of FIAS today is to form a team of professional judges. This is going to be the elite, the best referees from around the world that will be financed by FIAS, i.e. travel, accommodation, meals and salary. 
In recent years, the draft of the new Sambo rules has been actively discussed. In September, the Sports Department of FIAS is planning to defend its vision of the modern rules before the executive committee of the International Sambo Federation in Burgas. The main purpose of the new rules is to bring the quality of competitions to the world standards. If we have ambitions to become a member of the global Olympic family, we have to match the status of the Olympic sports in everything. 
We expect that the seminar will be attended by about 40 participants, who have received an official invitation from FIAS, as well as judges, who will come without regard for the quota. There are no strict rules defining the number of participants, because we appreciate all the referees. What concerns the educational process, specialists are preparing serious reports in several sections, as we are trying to touch upon various aspects of Sambo refereeing", Sergey Tabakov said. 
Tomorrow the FIAS website will give you more information about the venue and the participants of the seminar. Follow our news.