Sherzodbek Rasulov: "My dream is to try Turkmen pilaf"
Personalities
29 May 2016
Sergei Grishin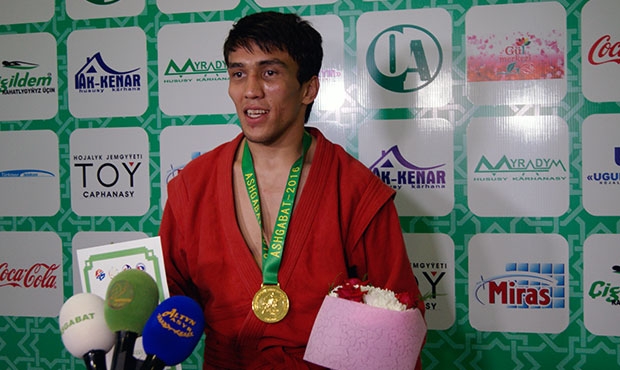 Uzbek sambo athlete Sherzodbek Rasulov has won gold at the Asian Sambo Championship-2016 in the weight category of 62 kg in combat sambo. Why he hadn't performed for almost a year and who in his family is connected with wrestling read Rasulov's interview for the FIAS's site.
"I fought at the World Championship in Japan, came fifth. Then I had a knee injury and haven't fought for a long time, missed the World Cup in Morocco. Now I re-enter into my shape and really want to participate in the World Championship in Bulgaria.
I love par terre very much. If you've noticed, in the final bout I wanted to decide the fate of the match in the par terre position. It's my technique of choice and the influence of my wrestling family, my father and uncle did sambo and probably this is in my genes.
I've eaten nothing in the last few days before the tournament, wanted to lose 4 kilos. Now I dream to try local pilaf. Our Uzbek pilaf is good, but I know that this one is also fine. Now, finally, I can try it".