Sydney SY: "I feel a sense of satisfaction from my first gold medal"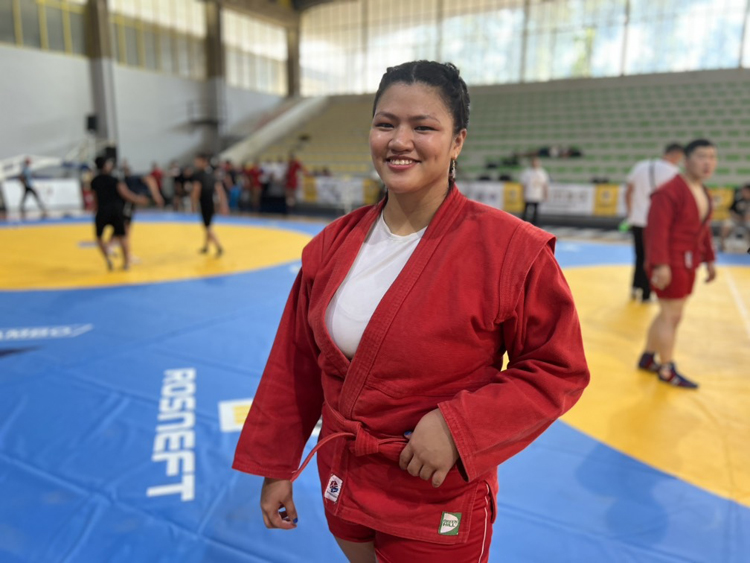 Filipino sambist Sydney Sy won a gold medal at the Asian Sambo Championships held on June 2-4 in Lebanese Jounieh. She was the strongest in the weight category over 80 kg in Sports SAMBO among women. In an interview for the FIAS website, she shared her impressions of the victory, told about the tactics for the final match and how difficult it will be to repeat the success next year. General partner of the Asian Sambo Championships 2022 is Rosneft oil company.
Sydney, congratulations on your victory! How did you manage to achieve this result?
– This year I was actively preparing for the Southeast Asian Games held in May. Probably, this circumstance allowed me to approach the tournament in optimal form and win a gold medal.
In the last seconds of the final bout, you made a four-point throw…
– In the final I had to fight with a very strong athlete from Kazakhstan, with whom I had already met and lost. This happened at the World Championships in Tashkent in the preliminary part of the competition. I understood that I could also meet her on the mat at these competitions, so I carefully reviewed the video of our fight and did work on the mistakes. My task was to keep a comfortable distance and not let her get closer. Since the score was in my favor, at the end of the match Arailim was forced to go on the attack. I was waiting for this moment and was able to use the chance to make a successful throw.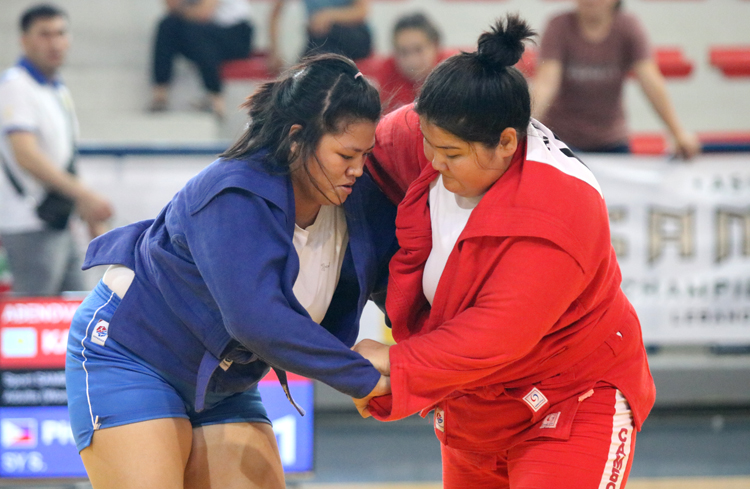 How did the change of time zones and acclimatization affect the preparation and performance at the tournament?
– It didn't become a problem for me, because I travel often and have already got used to such a regime.
How would you rate the organization of the championship? Did everything go smoothly or were there circumstances that prevented you from tuning in to the competition?
– Everything went smoothly, there was nothing that could interfere with the mood and the preparation process.
Despite the fact that this is your first gold at a SAMBO competition of this level, you look very calm. What do you really feel?
– Of course, I am very happy, because in four years of SAMBO performances, all I managed to win were bronze medals at various tournaments. Therefore, today, having won gold for the first time, I feel a sense of satisfaction from the victory.
Some people think that the first gold medal is much easier to win than all the subsequent ones. Do you agree with this?
– Of course, it is always more difficult to perform as a champion, because your opponents prepare for you accordingly, so it will be much more difficult to repeat success.