Alex SEIF: "I am pleased to be part of a major SAMBO sporting event"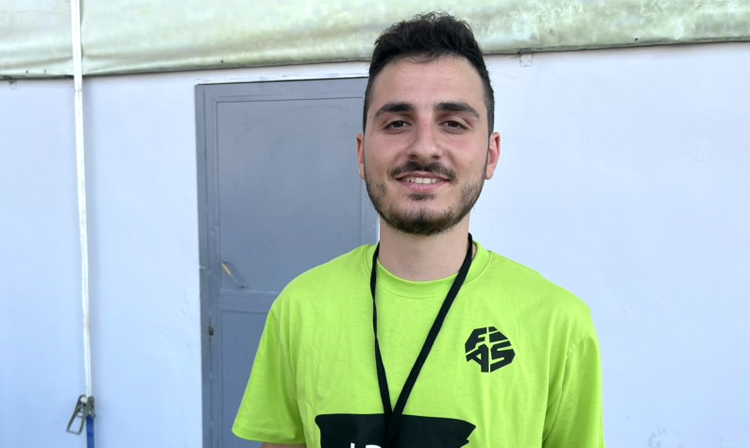 Lebanese physiotherapist Alex Seif at the Asian SAMBO Championships in Jounieh acted as a chaperone - a representative of the anti-doping service, who accompanies the athlete for a doping test. In an interview to the FIAS website, he spoke about the peculiarities of his work, his impressions of the continental SAMBO tournament, as well as the difficulties he had to face during his time at the competitions.
Alex, what are your duties at the championship?
– My main duty is to accompany athletes after fights to a special room, where they must be tested for doping.
What difficulties do you face in the process of work?
– There are difficulties associated with time – sometimes the process of passing tests by an athlete is delayed for an hour, two or even three. This is largely due to the nervousness of the athletes. All this time I have to be there: I help the athletes to relax, talk to them, and if necessary, give a massage.
Why did you choose this activity for yourself?
– I am a physiotherapist and I love what I do. I have some knowledge in the field of anti-doping programs, but I would like to improve my professional level, including through gaining practical experience.
What organization do you represent here?
– This is my first competition as part of my work with the Lebanese Anti-Doping Committee.
What are your impressions of the tournament?
– For me it was a very interesting experience, the impressions are the most positive. The Continental Asian SAMBO Championships held in Lebanon is a major sporting event. I'm glad to be a part of it.
What are your future plans?
– I want to be a doctor, improve my level in physiotherapy and work more in sports. I like major competitions, including martial arts. In the future, I would like to work at competitions not only in my country, but also abroad.
What next competition will you serve?
– I don't know yet, this choice is the prerogative of the Lebanese Anti-Doping Committee. Perhaps it will be football, basketball or SAMBO again.