Watch Sambo and Get the Prizes 2014. Day 1
Кaleidoscope
21 November 2014
Sergei Grishin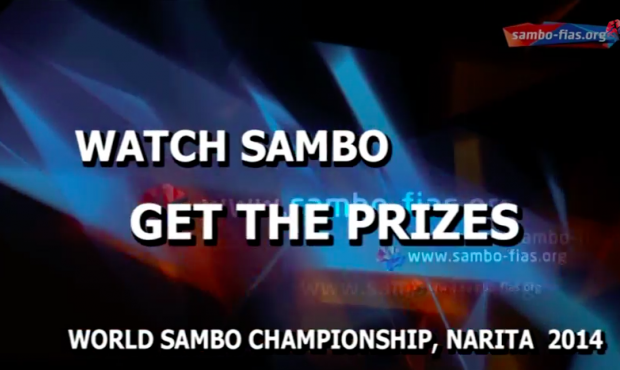 Last year, while the World Championship in Saint-Petersburg, the FIAS website organized the Watch Sambo and Get the Prizes contest for the first time. That time we spread out our prizes among viewers of the championship online broadcast. This year the World Championship will take place in Japan and our contest will carry on. As before, in every competition day you have opportunity to guess the winner's name in weight category proposed by us and get the prize. Today you can determine the winner's name in weight category of up to 57 kg in combat sambo.
VIDEO

In order to participate in this contest, you have to be subscribed to the FIAS video channel on YouTube and leave your answer in comments to this article. You can vote up to the start of the first fight of final competition part of every day. You have to watch broadcast attentively to make the right choice!
The medal winner will choose the winner of this contest, instead of the computer program as it was last time. Right after the medal ceremony, we will offer him/her to pronounce any number for 1 to X (the quantity of the right answers). The user (the happy owner of the right answer) will get a special prize with the champion's signature for whom the user voted. The contest winner will obtain the signature after the medal ceremony, and we will capture this excited and pleasant moment on video.
November 21, 2014, Sambo World Championship, Combat Sambo Competition in Weight Category of up to 57 kg, Participants: