United States, Poland and Aruba will be represented at the President's SAMBO Cup for the first time in Edinburgh
Competitions
22 September 2016
Sergei Grishin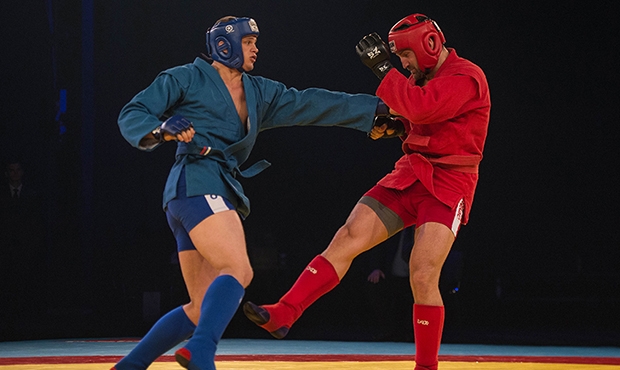 SAMBO athletes from the United States, Poland and Aruba will participate in the combat SAMBO tournament on September 24 as part of the President's SAMBO Cup in Edinburgh, Scotland, TASS news agency reports.
"In three years, teams from 22 countries have already participated in the President's Cup. This means SAMBO is confidently uniting people, countries, and continents around the world," said FIAS President Vasily Shestakov. "Now our family includes athletes from the United States, Poland and Aruba, an island in the southern Caribbean Sea. Well, who could believe until recently SAMBO would appear there? And thanks to the President's Cup in Edinburgh, this has happened."
"I have a very special relationship with this tournament, which helps find a lot of talents from countries of the British Commonwealth," Vasiliy Shestakov continued. "Often these athletes are unable to perform at world championships for example. But participating in the President's Cup becomes a good launching pad for them, many basically discover SAMBO, and then begin their career in it."
The United Kingdom of Great Britain and Northern Ireland will host this tournament for the third time. The first President's SAMBO Cup took place in London in 2014, and the second was in Manchester in 2015. Since last year, the organizers have added an additional sports component to the President's SAMBO Cup with elements of a show – the Grand Slam combat SAMBO tournament. In Manchester, this tournament was held in the light heavy weight category – up to 100 kg – and the winner was Russian Mikhail Mokhnatkin.
The combat tournament in Edinburgh will take place in 4 weight categories: 62, 74, 82 and 90 kg. Trinidad and Tobago, the United States, Australia, Slovenia, Great Britain, France, Russia, Poland and Aruba have already confirmed their participation in this combat SAMBO tournament. Like last year, the winners will be awarded cash prizes.
This year's Cup Organizing Committee is headed by Princess Catharina, who belongs directly to two royal European dynasties. She is a maternal granddaughter of Queen Victoria, and a paternal granddaughter of the King of Serbia from the famous Balkan Karageorgevich dynasty.
Rosneft Oil Company is the General Sponsor of the President's SAMBO Cup in Edinburgh. TASS Russian News Agency is the tournament's main media partner together with the International Sports Press Association (AIPS) and Rossiyskaya Gazeta.